Are you one of those who sling their clothes over door knobs or chairs? Well, Portuguese designer Hugo Ribeiro has come up with an organized way to hang your clothes. Ribeiro has designed minimalist Cruzeta hanger that serves as a halfway wardrobe to keep you clothes in place, without any mess.
The structure of this simple hanger is made from pinewood along with a thin coiled bar for putting up your daily wear. Instead of hooks, the thin spring bar is incorporated to store maximum clothes without much hassle. You can fold your pair of jeans or pants onto thin wire in the middle, whereas coiled portion is for supporting clothes hangers.
You can sling your most used clothes from topwears to scarves onto this hanger. Besides being an intermediate closet for clothes, the structure also supports you different pairs of shoes through its base stabilizing frame. Due to all these qualities, this hanger is an elegant yet practical piece for any bedroom space whether small or large. Cruzeta is available in various colors to suit all bedroom interiors. You can purchase it from designer's website for €150 (approx. US $162).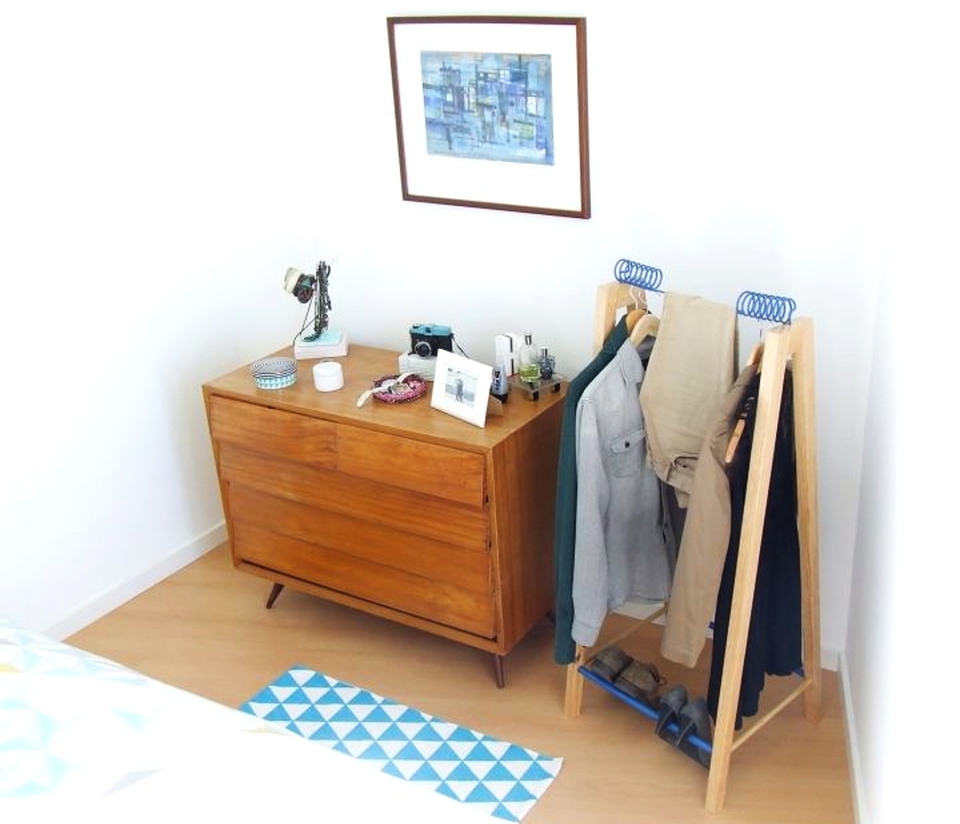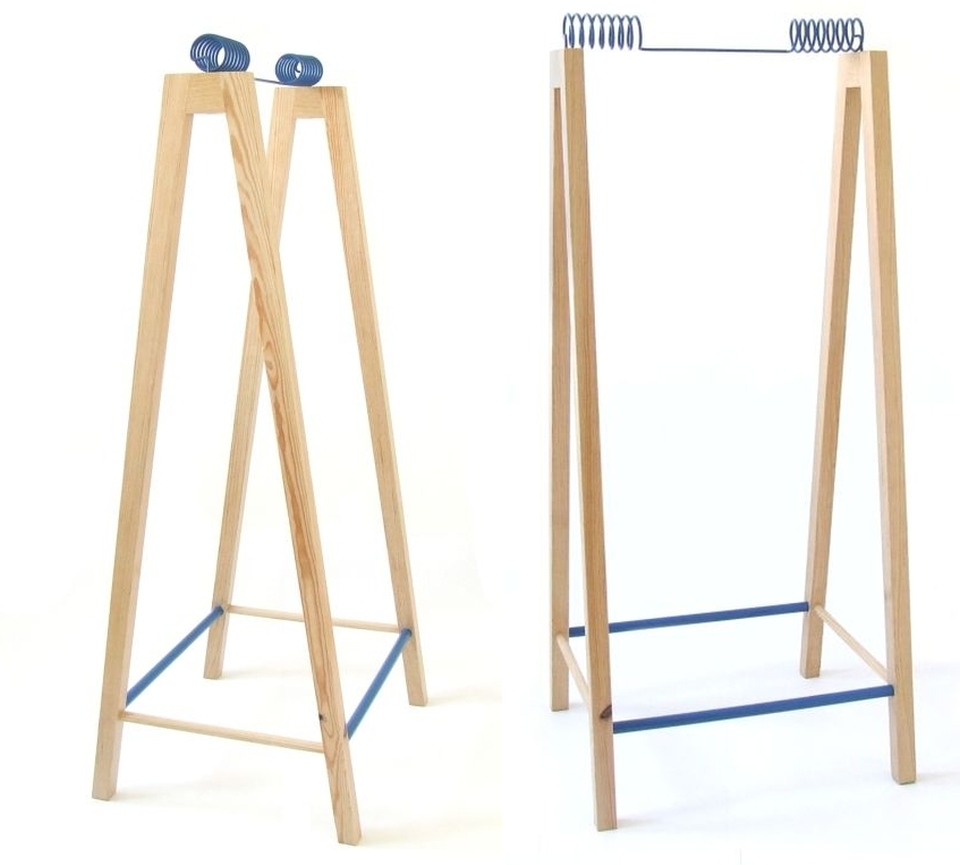 Credit: SocialDesignMagazine