Cooking in a small space is quite challenging because you need to chop various ingredients for a recipe, but with no extra storage space. To combat the challenges of food-prep area, Justin Giannone, from online invention community Quirky, has created the Cubo cutting board that comes with two sliding food storage drawers underneath the cutting board.
This systematizes your food preparation, letting you quickly chop and sweep the ingredients into the transparent drawers below. These two drawers conveniently store chopped ingredients that can be further kept in refrigerator or used instantly for cooking. Moreover, chopped ingredients stored underneath helps in maximizing the available counter space.
The surface is made from finished, oil-treated bamboo that scoffs knife etchings and absorbs moisture to smoothen the work flow. Transparent drawers beneath the bamboo surface are made of plastic and fit nicely beside the board. These plastic drawers can be removed for cleaning and washing without any inconvenience.
All thanks to the support of 3849 community influencers, Cubo is now available for $29.99 on the official community website. You can bring home this appropriate kitchen accessory to make cooking systematic, efficient and less stressful.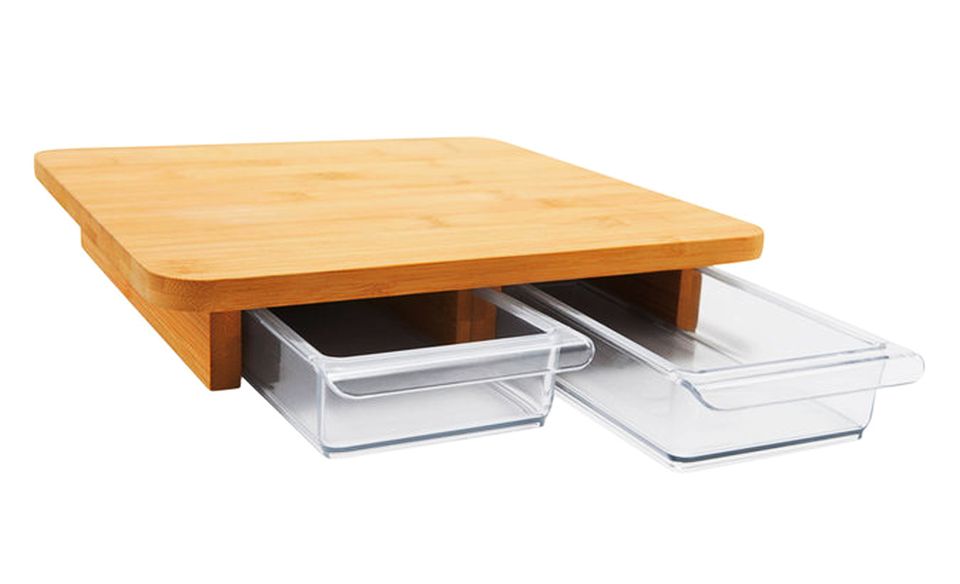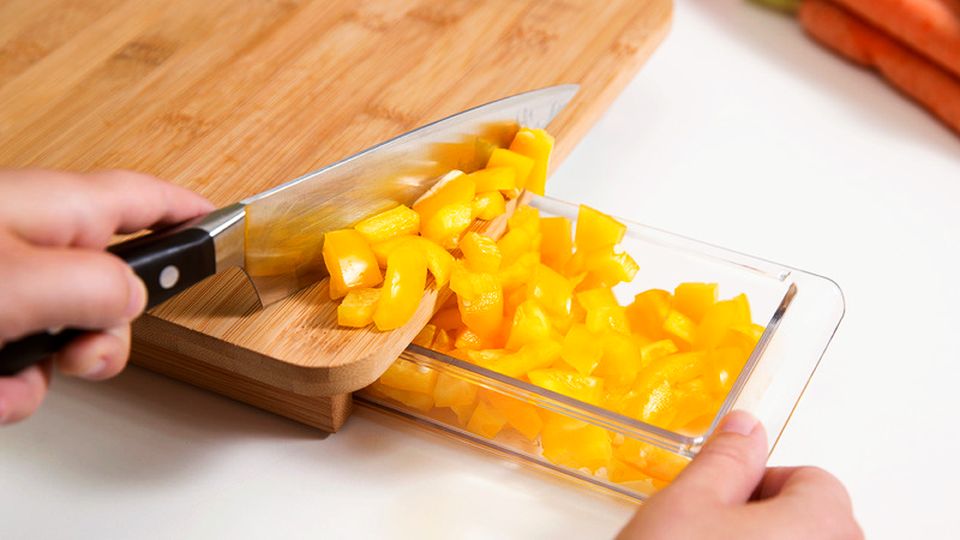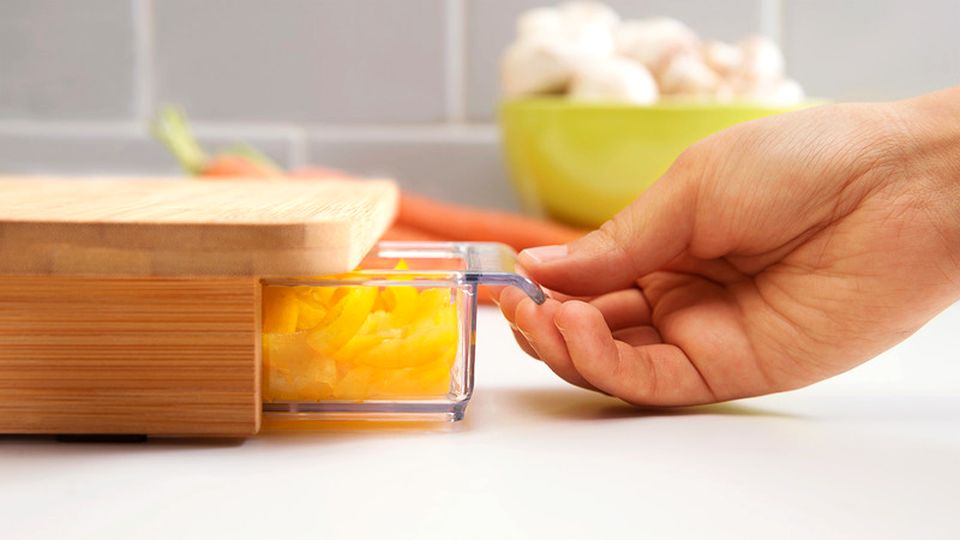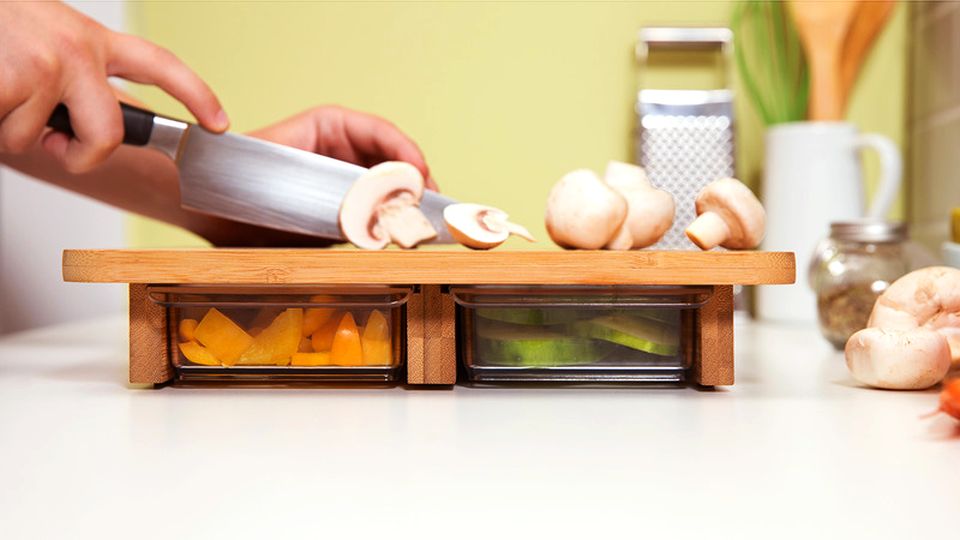 Source: Quirky