We have introduced you to so many beautiful kitchen designs suiting to contemporary interior of your home. But, today we are going to present before you an extravagant kitchen design inspired by delicate forms of nature, like a leaf that reflects in its magnificent design. This kitchen is called the Leaf, and is designed by Dutch kitchen manufacturer- Culimaat for simple cooking using hi-end technology for preparing your meal.
Leaf kitchen comes in an organic shape, which is created using HI-MACS– a material with infinite possibilities which consists of 75% natural minerals and pigments that are bound together with a clear acrylic. Designers used this acrylic stone to form a clean, durable and heat-resistant platform for cooking without any traditional geometric lines. In fact, as compare to traditional cooking platforms Leaf comes in an appealing open structure with rounded ends, providing extra space for easy movement.
It features induction hobs, stainless steel sink and storage space for oven, dishwasher, refrigerator, etc., when not in use all these can be hidden from the view within the acrylic closet. The induction hobs and drawers are fully electronic and can be opened or closed easily without much effort. Moreover, it also has a small ranging hood, which is more like a lighting fixture but works perfectly and thus ensures clean air.
This futuristic kitchen design will actually be presented at Maison & Objet in Paris, great fair of interior design and decoration, in September this year. This particular place will showcase the splendid kitchen design made entirely of HI-MACS with simple yet stylish contemporary look.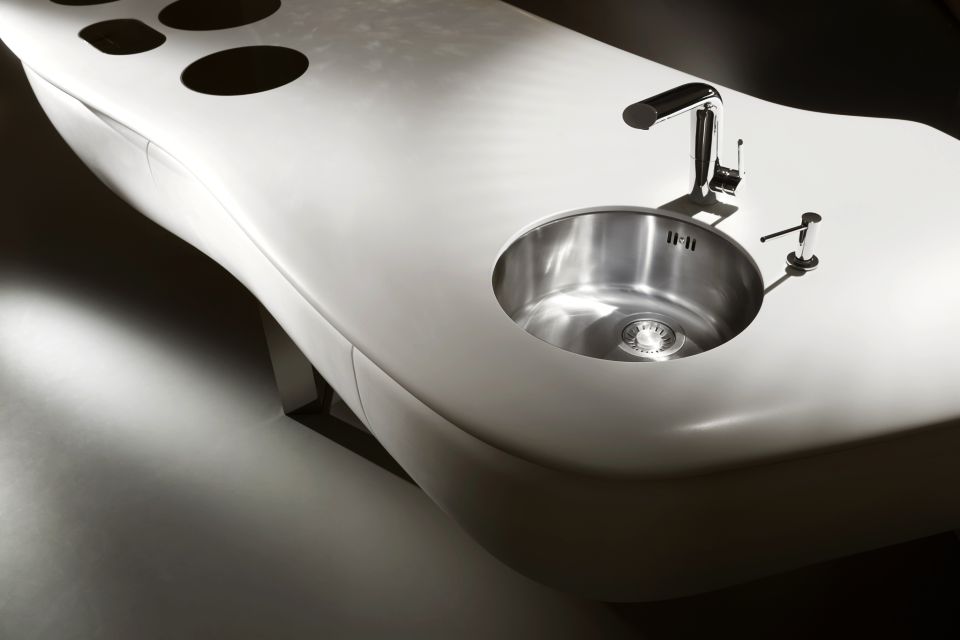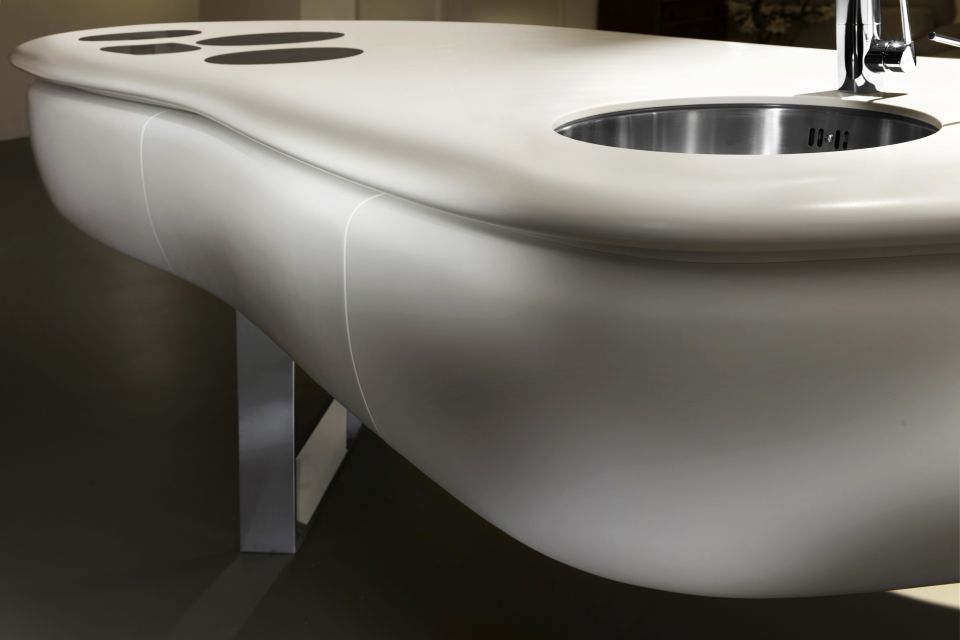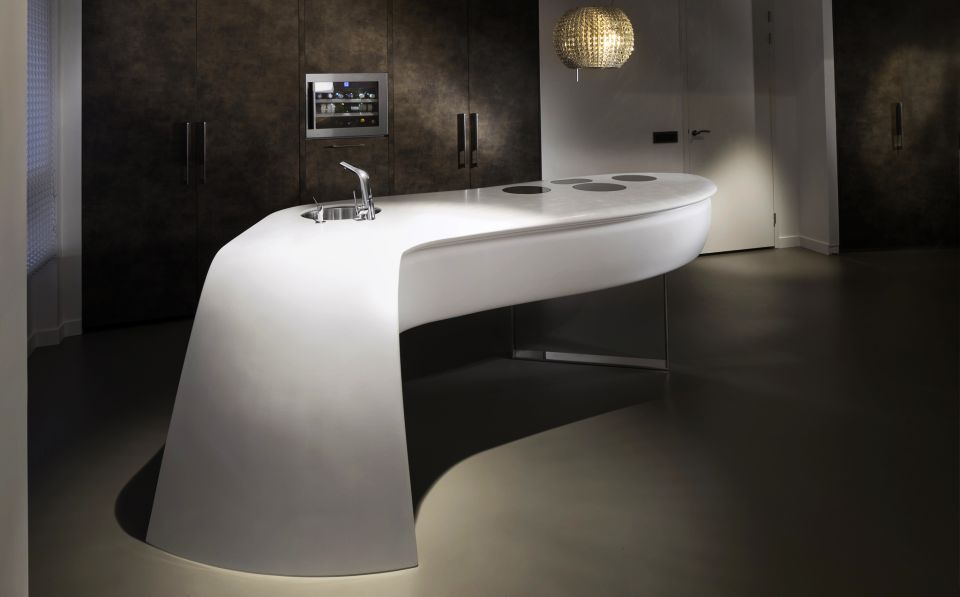 Credit: Decoesfera