We're totally awestruck looking at this wonderful monster house by Artist and photographer Christine McConnell, who is already renowned for her spooky culinary creations. She often transforms ordinary baked food items into creepy delights. But this year she decided to turn her parents' house into a gigantic monster, inspired by the movie Monster House. The resulting Monster House includes ghastly facial features of a blood-thirsty demon having long ferocious teeth.
Some of you may doubt this to be unreal or a morphed photograph, but the California-based artist has created it herself and even shared a few pictures on her social media profiles. To be precise, McConnell has hand-painted foamboards that are shaped into eyes and fanged teeth of the monstrous house.
All the features of this devilish abode are designed to naturally blend with the house's original paint and structure. That's the reason it looks so realistic as if an actual sleepless monster is resting on the ground and waiting for its prey. To complete the look- black spiders, spiderwebs and various pumpkin carvings are embellished all around this haunted house.
In an interview McConnell said,
I spent my childhood helping to restore this house with my parents who taught me all about construction and hard work, so there's not much I'm not willing to try doing. It took about three solid days to create the pieces and decorate and then a full day to photograph it. My parents were around most of the time to keep me company, so overall it was a really fun process.
Well, these days the internet is full of numerous Halloween displays and decoration ideas, but this one truly stands out from the rest. This extraordinary creation has shown the world that creativity can lead to such exquisite formations, which are literally beyond any ordinary person's imagination.
You can know more about McConnell and her other creepy creations on her Instagram and Facebook page. For now, have a look at the images of making process and how the final structure looks like at night.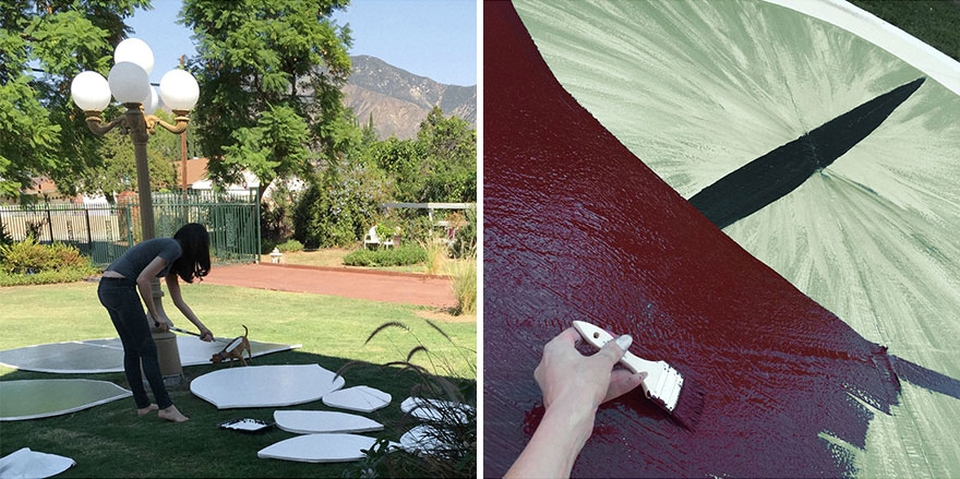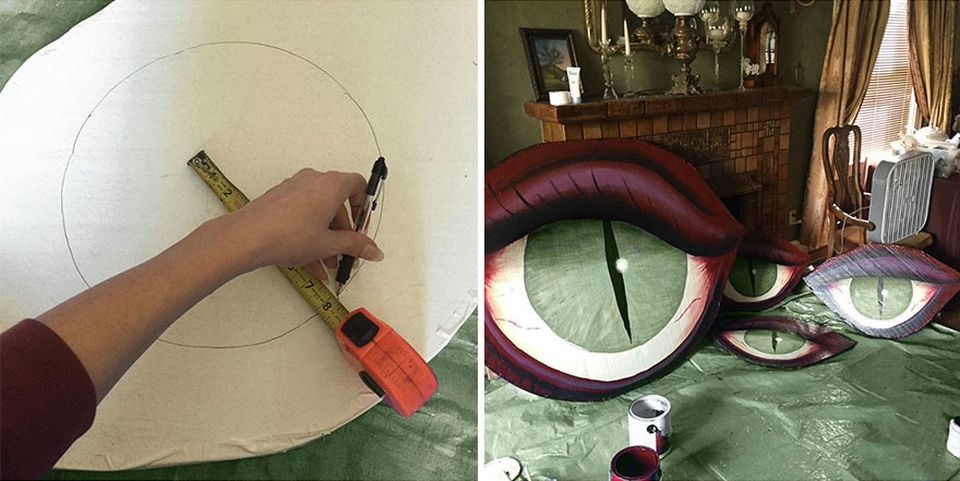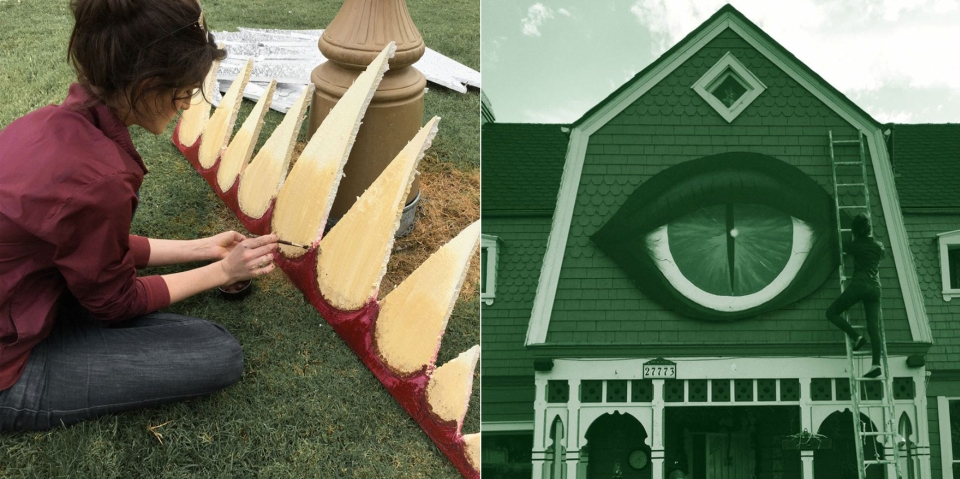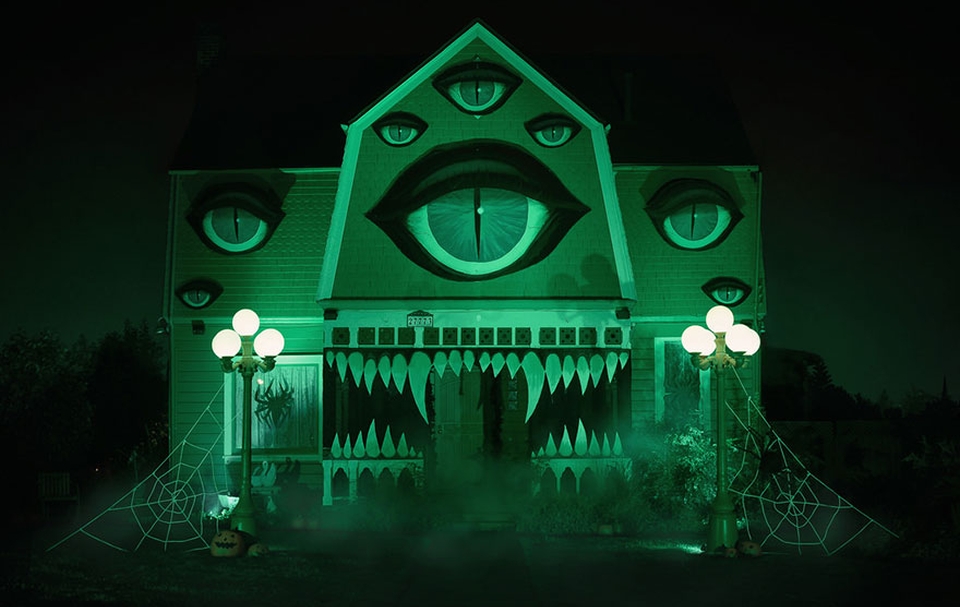 Via: BoredPanda