Back in March, we acquainted you to the unique PancakeBot that can 3D print pancakes into various designs. What if you could even 3D print your desired meat, just like this amazing pankcake robot? Well, lab-grown or simply 3D-printed meat will soon be a reality, as two German design students have come up with a conceptual machine called Cultivator for bioprinting meat.
Both the students, Sarah Mautsch and Aaron Abentheuer from the University of Applied Sciences Schwäbisch Gmünd, have created this box-shaped 3D printer for creating meat at home, satisfying consumption needs in future. This unique bioprinter is a revolutionary concept, aiming to completely change atmosphere of an entire conventional kitchen.
The box-shaped device is made from thermoformed polystyrene that is fixed onto a laser cut sheet of black acrylic glass. The designers have placed an iPad on top serve as cooktop to monitor functioning of the gadget. Using iOS platform, its software was developed that can be controlled via iPad for 3D printing different types of meat.
Moreover, the device runs mainly on solar power and fueled by the light in one's kitchen, making it efficiently function without much effort. Sadly, this amazing meat bioprinter is still a prototype and needs to undergo several testing as well as experimentation before commercial launch. But on looking at this conceptual device we can clearly figure out that 3D printing technology will surely make way to a brighter future for food industry.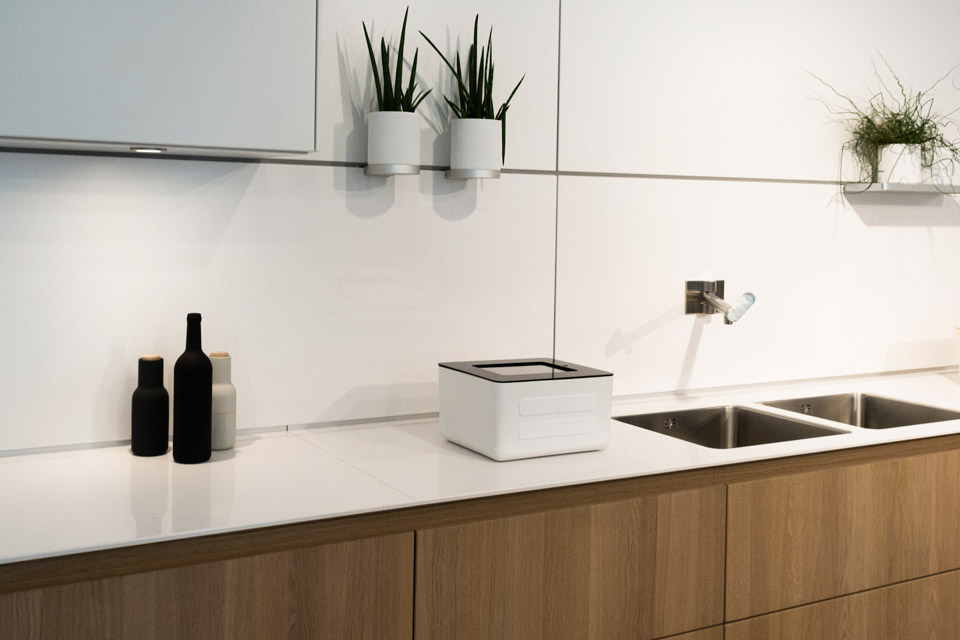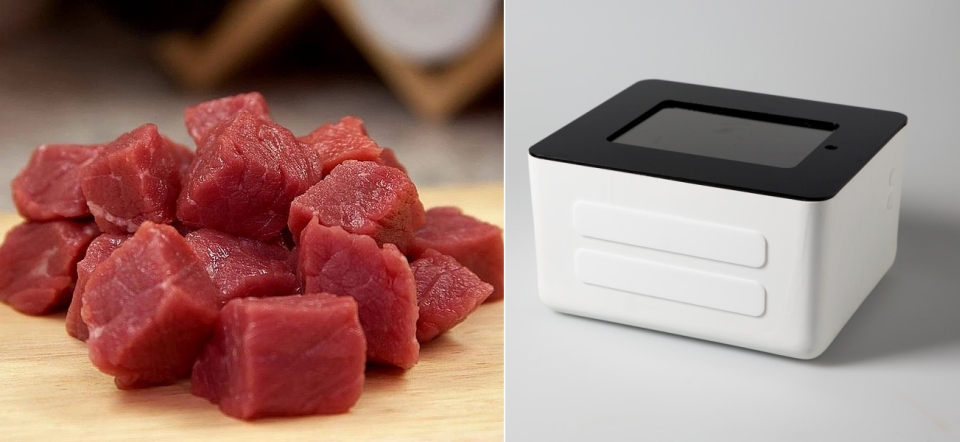 Via: 3DPrint