Caring dog owners often do the best to keep their pooches happy. Recently, Hawaii resident Nicolas Sharrock has been in the news for creating an unusual rooftop lookout perch for his adorable furry friend named Check. The 9-year-old Chihuahua-miniature pinscher has just moved into a new house with his master. One day Sharrock received an unexpected call from the fire department, as his neighbor informed him that dog adventured onto the roof.
Their new house had a large lanai with access to the roof and Check often made his way up the roof to get a better view. But due to the walls, it was not possible. That's when Sharrock decided to build a tiny tower for the dog so that he gets a better view of the surrounding areas and also watch the owners come and go from the perch.
Also Read: Dog Houses for Your Furry Friend
Now, this rooftop post seems to be the canine's favorite hangout spot. When the homeowners are not around, he likes to stay on the lookout perch to keep an eye on strangers as they walk by. It seems to be an amazing solution for the curious pooch.
All you dog owners out there can also create a similar tiny tower on your rooftop – provided there's plenty of space to move to the attic.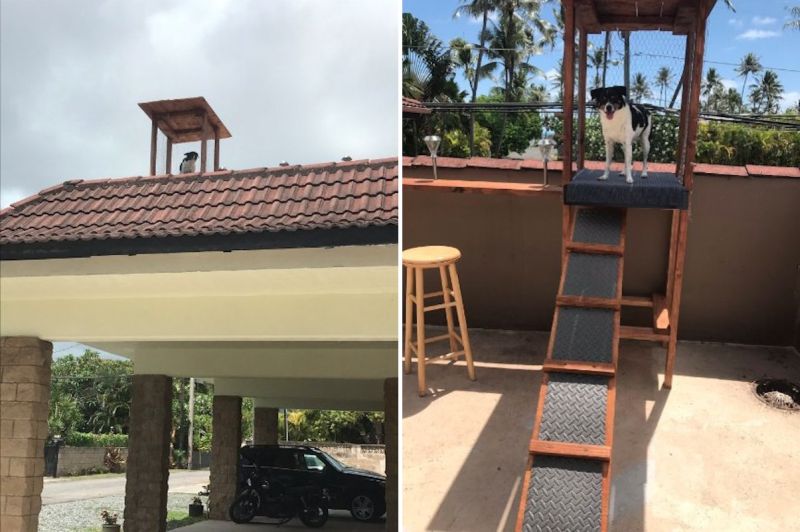 Via: InsideEdition