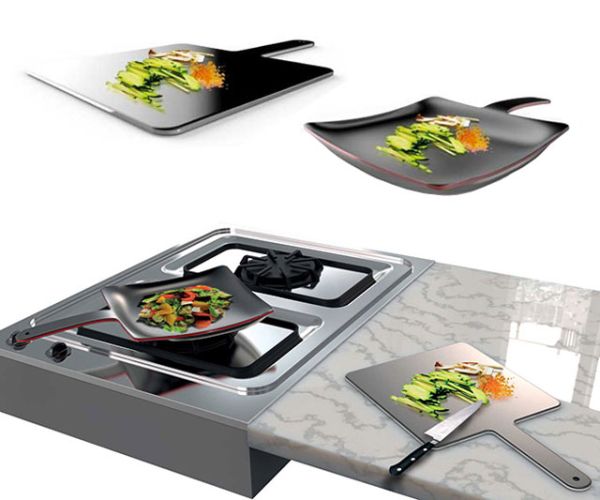 While cooking a meal, ingredients of a dish to be prepared reach the cooking pan through different channels, i.e, from the chopping board to plate to fry pan. During this process, probability of wastage due to falling of chopped ingredients on the floor is high. As a solution to this a Korean designer, Juan Lee, has come up with a cutting board concept that curls up as a frying pan whenever placed on a burner. Dubbed as Curling Pan, this sleek design is useful not only because it serves duel purpose, but also its flat design solves the inconvenience of space crunch.
Curling pan is a flat chopping board for slicing vegetables or meat when cold, whereas the edges start curling up immediately after absorbing heat from the burner and gets transformed into a frying pan. The board is crafted from shape-memory alloy Nitinol, which has the ability to remember the altered shape at a particular temperature. Along with this shape-shifting feature, the Curling Pan also changes colors from white to yellow to red, indicating a rise in temperature.
This brilliant invention won the designer the prestigious Red Dot Design Award last year.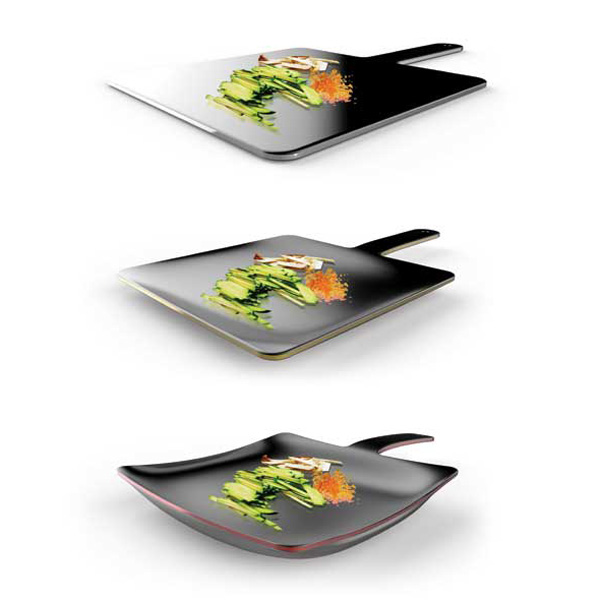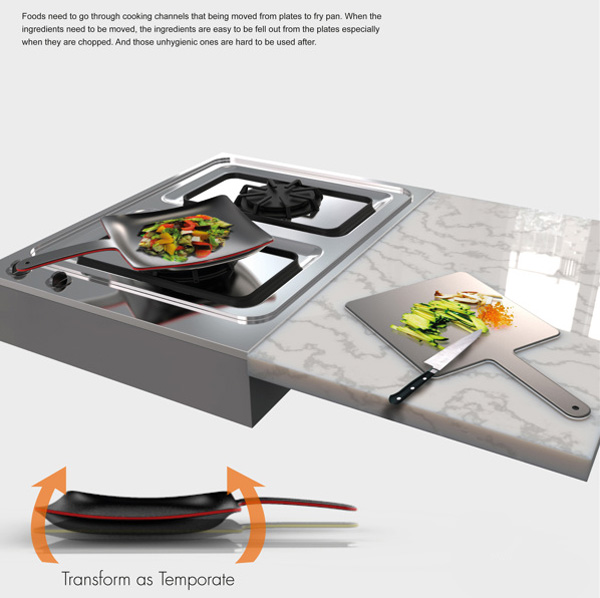 Via: Dudeiwantthat