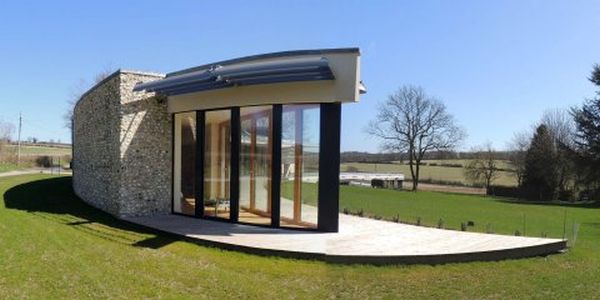 Sussex-based architectural firm Ecotecture has developed an incredible sustainable architecture in form of crescent shaped house called the Curly House. The firm was awarded with the 'domestic new build award' in the Greenbuilt Awards 2014, which appreciates sustainable projects and products benefiting environment, for this sustainable home. The main concept behind this two-story building is to form a balance between contemporary design and high energy efficiency.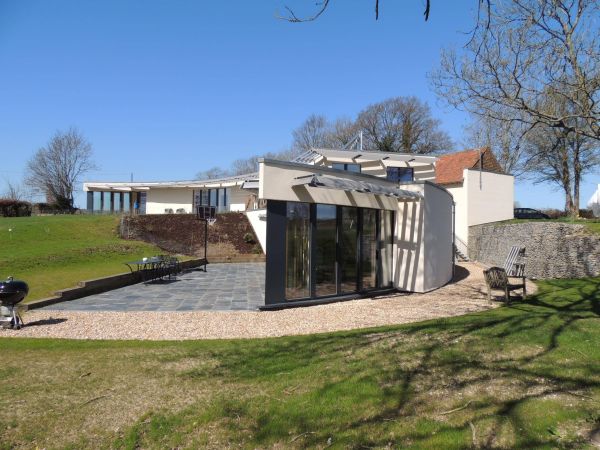 The unique curvy design of this home is not only thermally-modelled, but also provides all urban facilities with magnificent views of surrounding landscape through its glass doors and windows. These huge doors and windows are fully insulated using the certified Passivhaus planning pack for insulation that maintains warm environment inside during winters. The windows also provide proper ventilation and natural daylight into the house and offers an outside patio to sit and enjoy natural sights all around.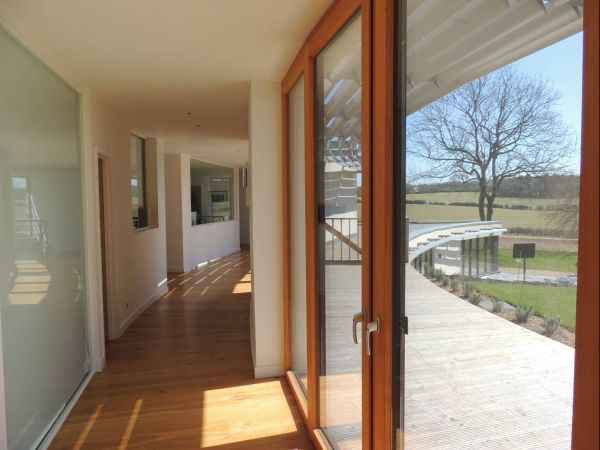 The roof-mounted solar hot water tank and photovoltaic supply of electricity are present in this building to meet demand of water and power all the time. Other than that, rainwater harvesting system is also installed within the building which doesn't require any external source for water. All these facilities make it a complete off-grid home that is independent of external sources of energy.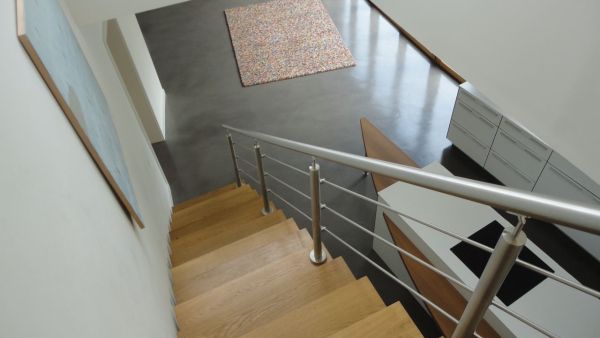 The innovative design and the concept behind its creation indeed makes it a well-deserved winner among all sustainable architectural designs. Curly House is not only an environmentally-friendly home but an exceptional architectural design as well.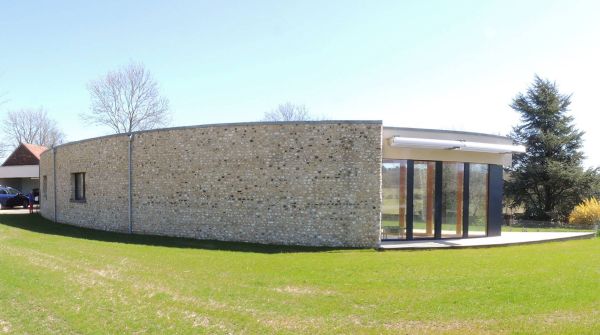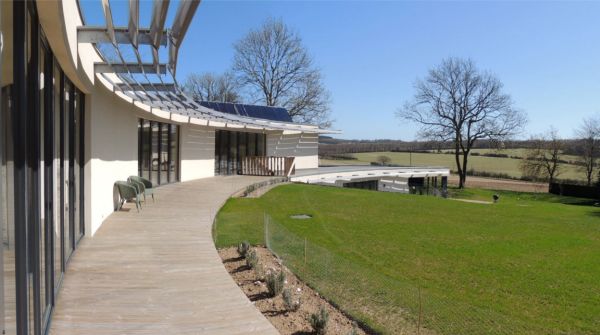 Credit: MidSussexTimes