The internet is gradually spreading its tentacles everywhere. From appliances to furniture, our dependency on smart devices to to achieve daily chores is increasing day by day. Use of smart devices is simplifying the way we live.
To revolutionize home furniture, a group of Latin American entrepreneurs has created the world's first and smart connected nightstand. Claimed to be the only product in the line of 'smart furniture platform,' Curvilux is a smartphone-controlled nightstand which achieves multiple tasks simultaneously.
Designed to fulfill multiple functions and communicate with smart home devices, the nightstand comes with a handful of features like playing music, charging phones, lighting up your room with an ambient light, etc. Featuring two USB outlets, a dual lighting system, built-in Bluetooth-enabled audio system, and an electromechanical drawer lock, it redefines the way you interact with furniture.
Imagined to adapt to your living environment, wireless charging feature and USB outlets fulfil all power requirements of your daily devices, while the digital lock keeps your personal belongings secure. LED light on top is ideal for reading, while the bottom lights remain on standby mode which turn on as soon as you step out of bed in middle of the night.
Built-in stereo audio system connects to your smartphone and laptop to stream music and turns the nightstand into a music system. A dedicated Curvilux mobile app on both platforms, Android and iOS, tracks your sleep activity, allowing you to make adjustments in alarm, controlling drawer lock, and managing lights.
Built using a combination of CNC machined and curbed wood and high-quality synthetic material, the easy-to-assemble nightstand can be pulled together in less than 30 seconds. Keeping your stuff fully organized and charged, the $249 table is a revolutionary nightstand that aims to function well with additional smart home devices like thermostats, personal assistant and more in coming days.
Curvilux team is currently raising funds at Indiegogo to bring the best and latest technology to your bedroom.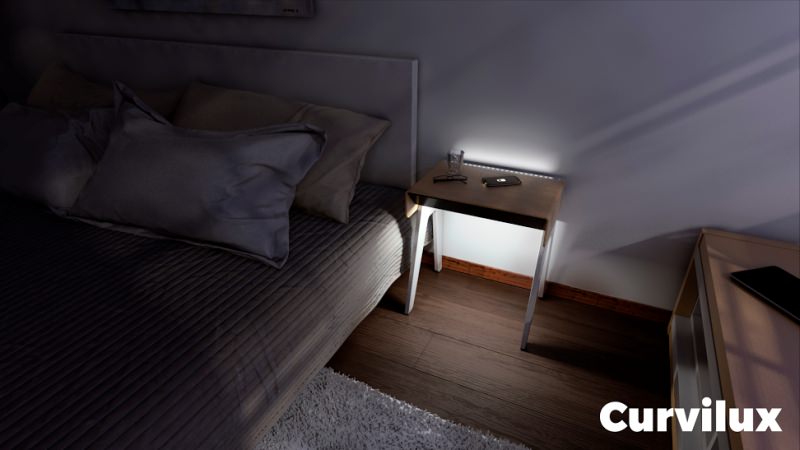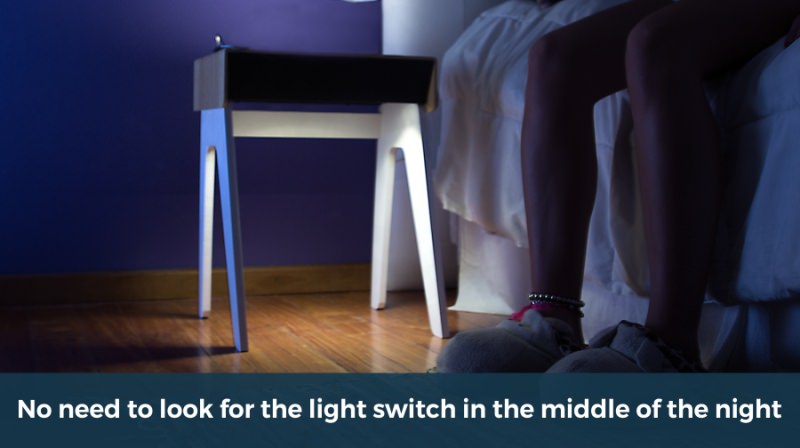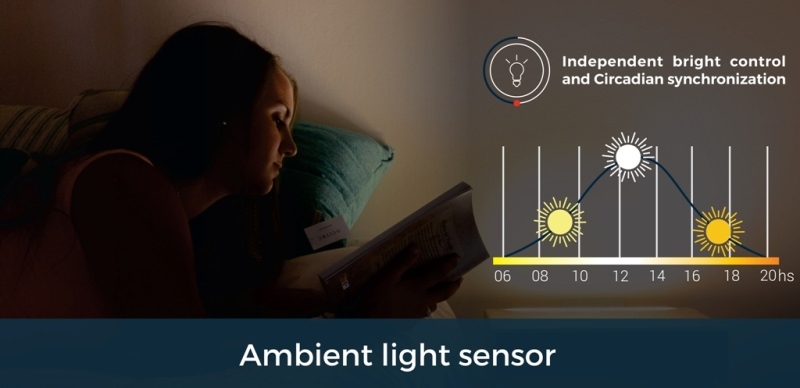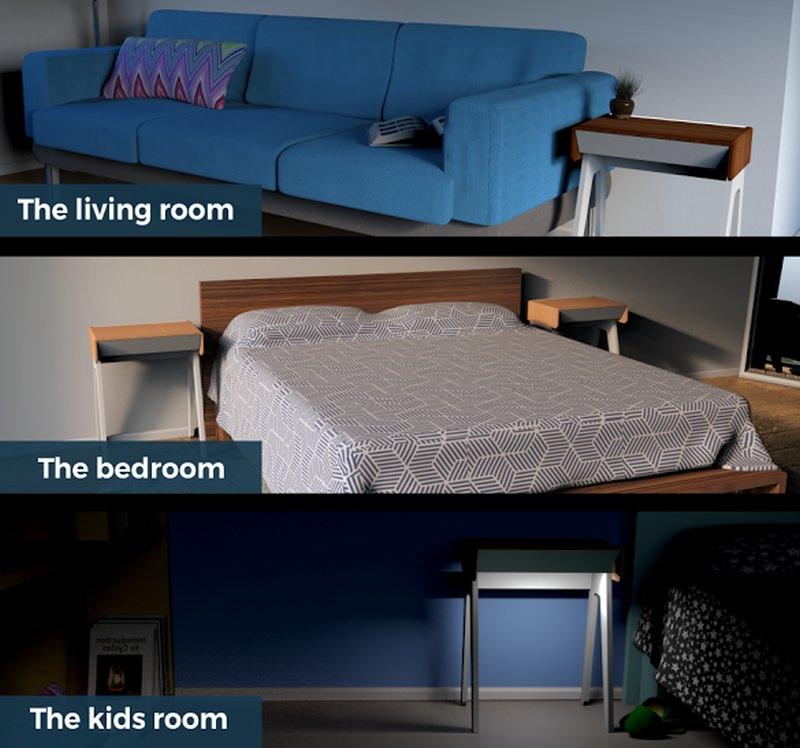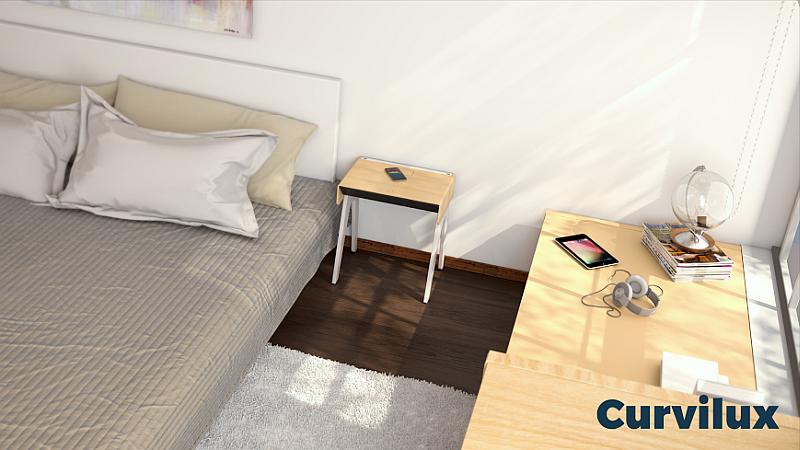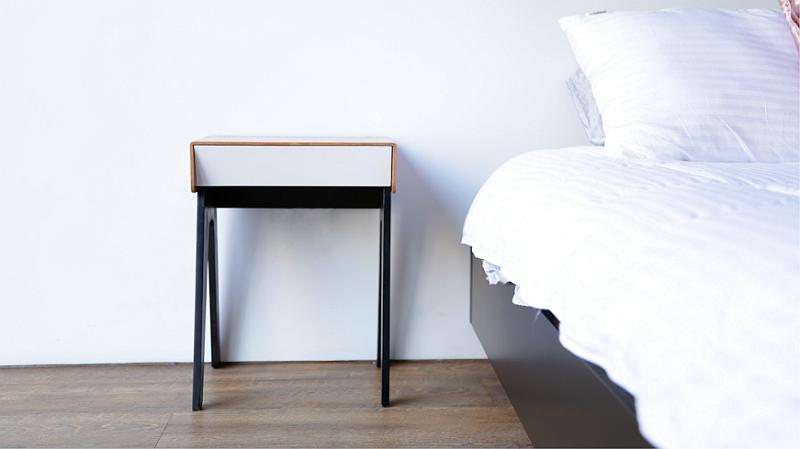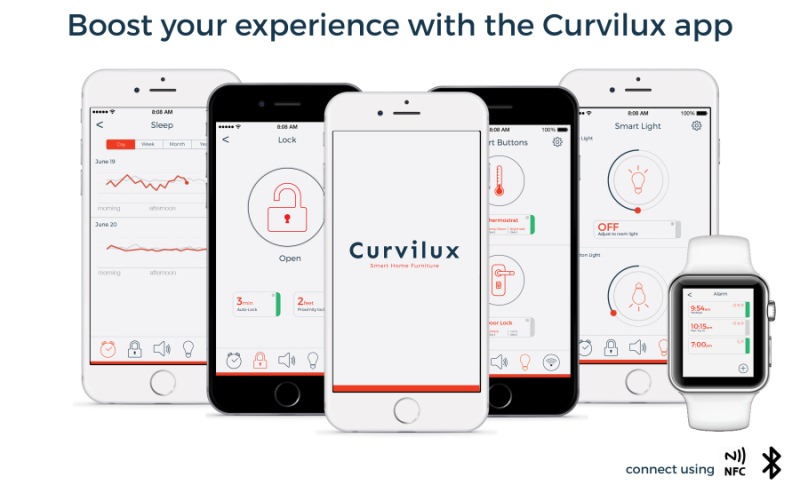 Via: Curvilux