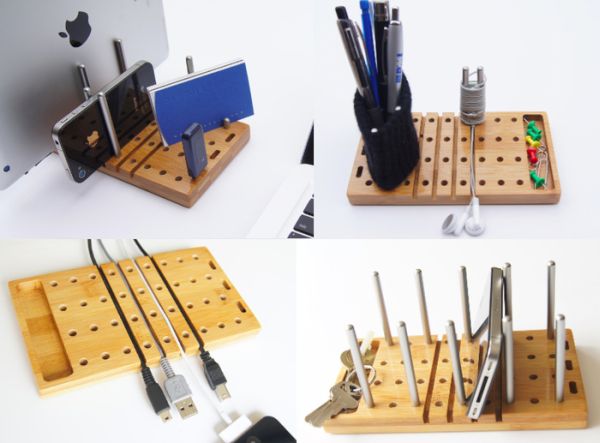 There is rarely any versatile desktop organizing equipment that can function as effectively as the Modo – modular desktop organizer designed by Jelena Tomic and Bojan Smiljanic of B&A Studio. Modo, comprising of a base made from bamboo and pins made from matte finished, aircraft grade aluminum is fully customizable. Modo's strength is that it can adapt to your needs in any way and can accommodate a variety of gadgets and equipments including charging and sync cables, paper clips, CDs, books and other objects of daily use that would otherwise lie unorganized on your desk.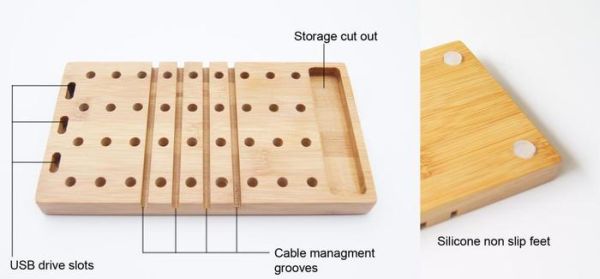 The bamboo slab of the Modo is punched in with holes, which are used to insert the aluminum pins which then works as compartments to slot in anything that you have on the table. These pins come with capacitive silicone caps and can also be used as a stylus. Modo desktop organizer which will retail for about $26 is up on crowd funding website Kickstater, if you think you require the endless combinations for customization Modo gets to your desk, then get over to its Kickstrater page and make a pledge.
Jelena thanks for the tip.