Want to add humor in your kitchen? Cutting Boredom is an innovative and remarkably notable product designed for your kitchen by Dave Stencil who has a graphic design background honed by wood-crafting ability. That's why Stencil keeps every minor detail in mind to provide the perfect background for something as simple as a chopping block.
Each handmade chopping board is filled with unique ideas, mix of woods, pop -culture images and creative wordplay. The boards are made out of natural products and variety of baseboards/inlay materials including maple inlay on mahogany or walnut board, walnut inlay on maple board, and bloodwood inlay on maple board. The boards are available in three different sizes – 8x8x1/2", 9x14x3/4" and 11x16x1" with price ranging from $45 to $100.
The artist tries to leave as minimum carbon footprints as possible and inspires the owners of the custom made boards to be eco-conscious with the help of his green kitchen products which are available in various editions including prints of The Beatles, Harry Potter, 300, Star Trek, Zombies and The Pirates of Caribbean (in a witty way).
The high quality of wood and unmatched graphics quality make these boards an excellent gift option for weddings, anniversaries or house warming. This surely shows the peppy side of you in the kitchen.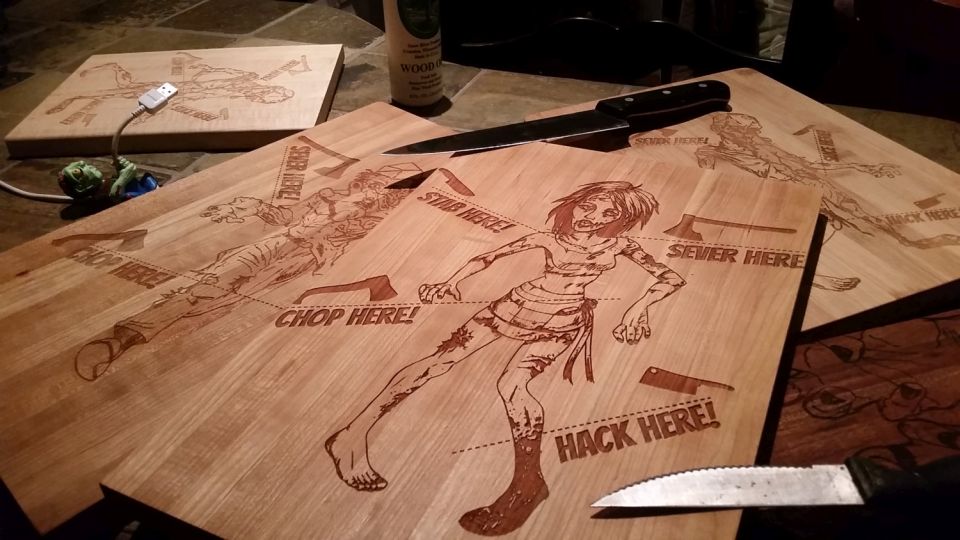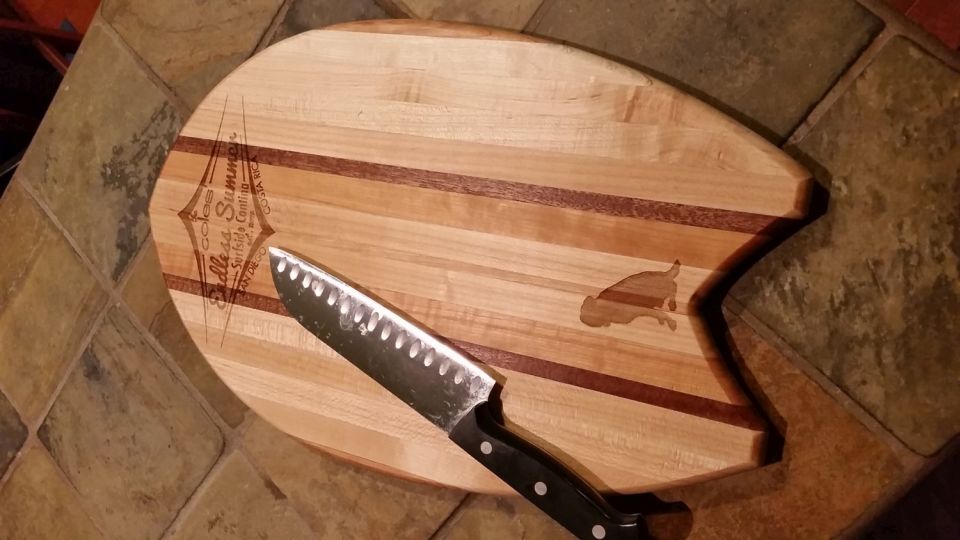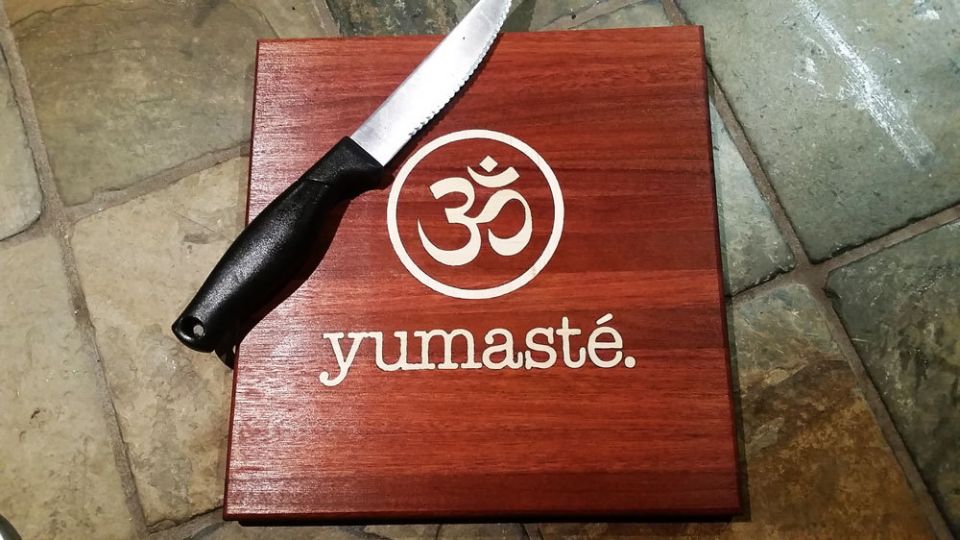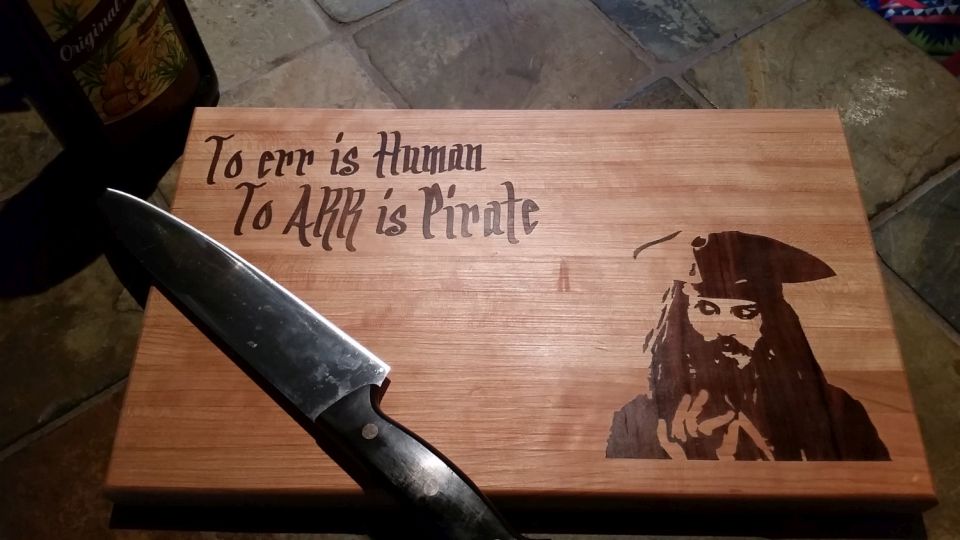 Via:Foodiggity