Have you ever thought an ordinary sewage pipe could be transformed into a comfortable sofa? I am sure most of you will answer that with a big no and think of it as an absolutely absurd idea. But Carlo Sampietro, an Italian mixed media artist based in New York City has made it possible. He transformed a dismantled sewage pipe into a modular sofa which he named the Cloche Sofa which is a perfect example of creating something urban and sophisticated out of nothing.
Sampietro cut a sewage pipe using a plasma cutter and welded rest of the part to form a functional sofa. The backrest of Cloche Sofa is made in such a way that you can easily lock it back in the position if not in use.
The sofa measures 168-inches long and has a diameter of 36-inches; both ends of the cylindrical sofa are attached with LED side panels, which add a glowing touch to this recycled furniture.
Cloche Sofa is designed like any ordinary modular sofa with cushions attached to its seating area, which can accommodate three, four persons comfortably. It can be used as a sculpture, an ambient light or a modular sofa in the lawn.
The outer surface of the sofa looks raw, it could have looked better with some paint on it, but the designer has chosen to keep it natural. Just because of its rough surface it is best suited for outdoor spaces of the house.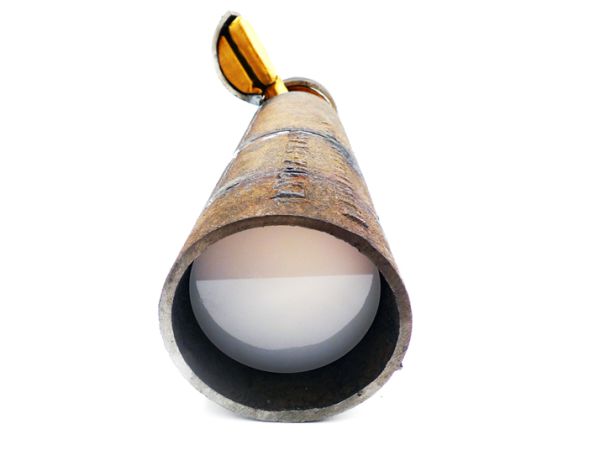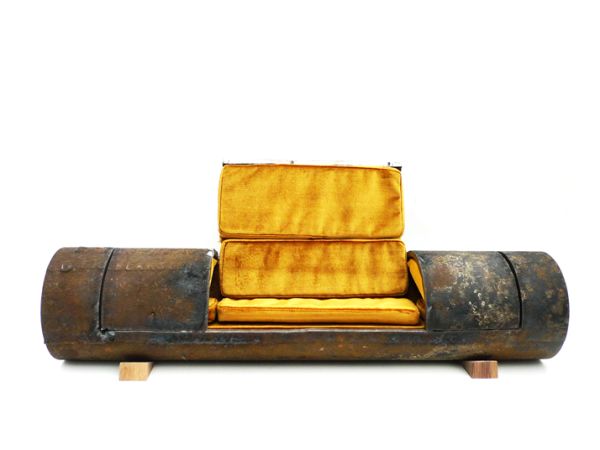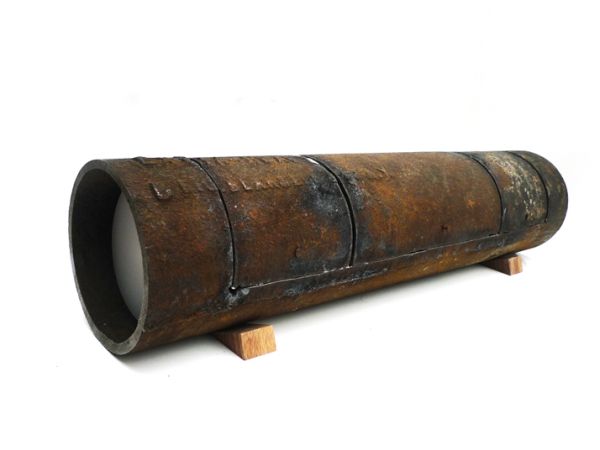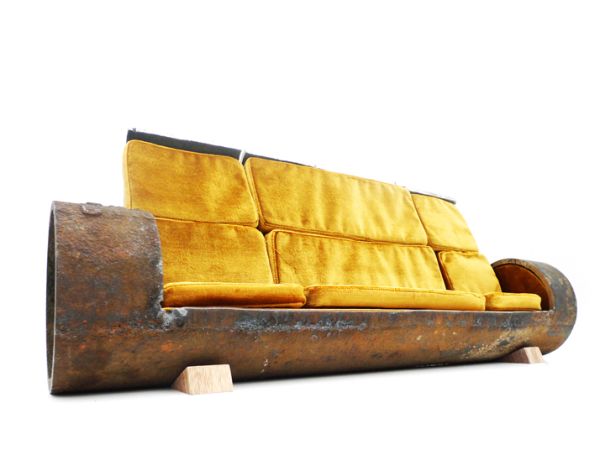 Via: ADesignAward