D House by Sydney-based studio Marston Architects is all about lively space, brightness and openness. Re-imagined keeping the warm Australian weather in mind, the east facing two-level abode is transformed into a bright and airy house that blends with the garden, letting nature inside the beautiful dwelling.
A renovation where original cast is kept intact to bring airiness and natural light, the house is provided with a breezeway that not only joins the original house with its new split-level addition, but also permits ample light to come indoors. Supporting a wall of pivoting glass door created by Vitrocsa, the 3 x 2.3 m wall of glass connects living area to the garden and creates a sensitive connection with nature and contemporary living.
Plugging in the new space with the garden and welcoming ample light, the new-split level with a master bedroom on the upper level of the new additions is designed to balance light and views. With an all-white master bedroom that focuses on the privacy of the residents in the urban surrounding, the renovated portion is all about banishing darkness and bringing in light.
Emphasizing on upcycling and minimizing construction waste, the new party wall in the living area is made out of recycled bricks that not only adds quality, but also ensures that there is less wastage of resources and material.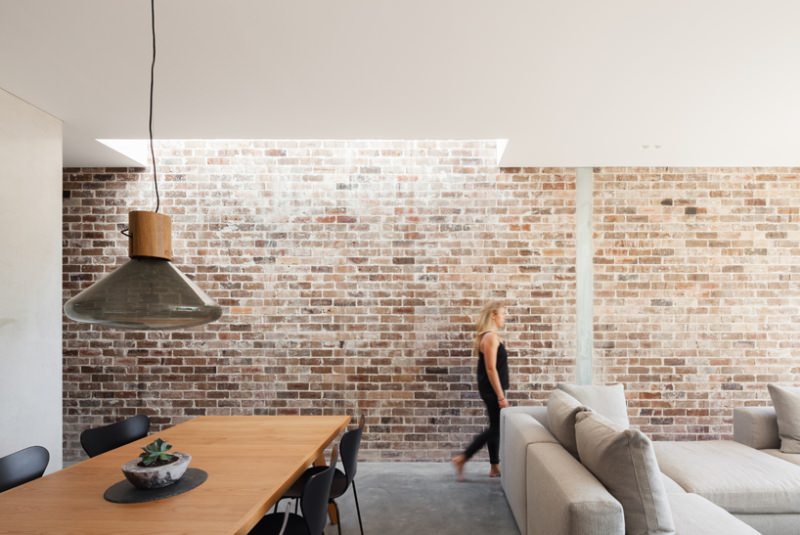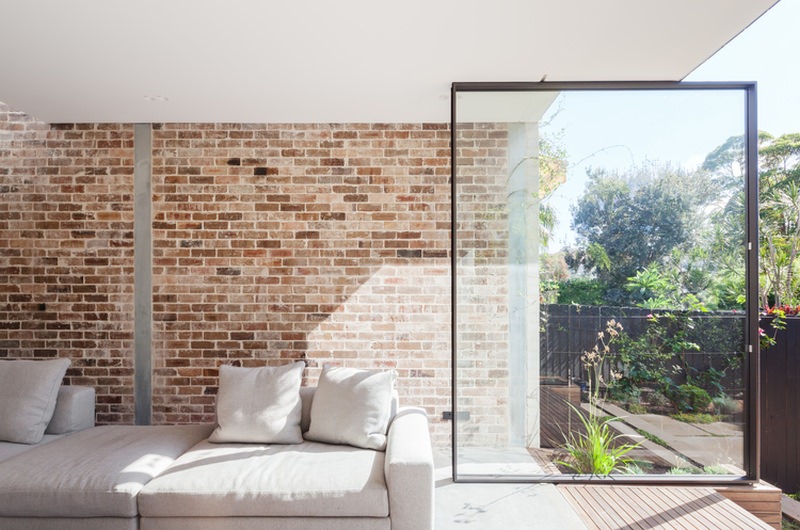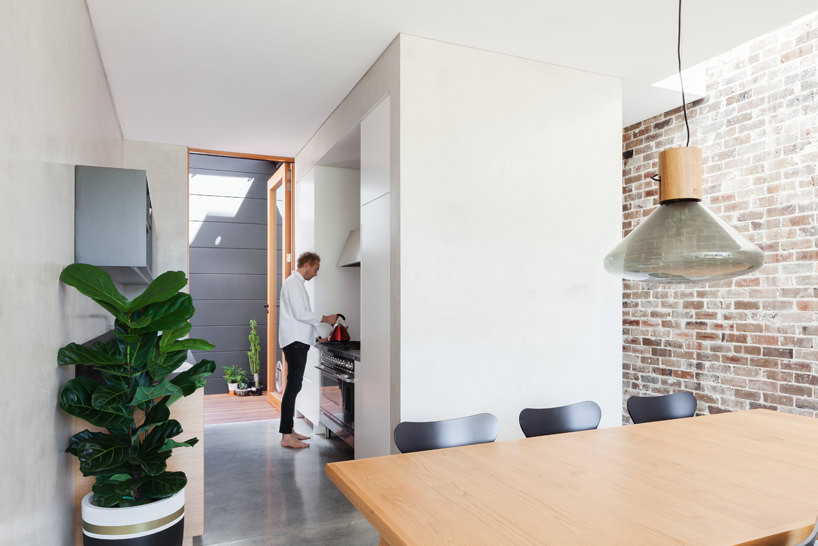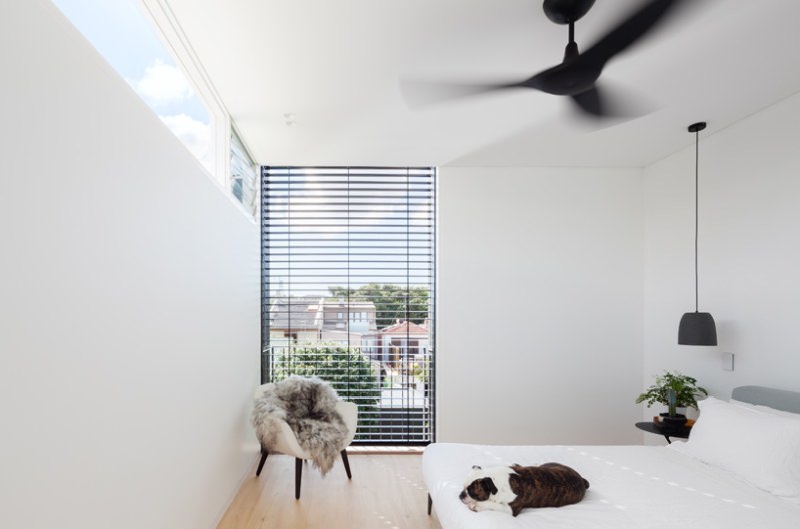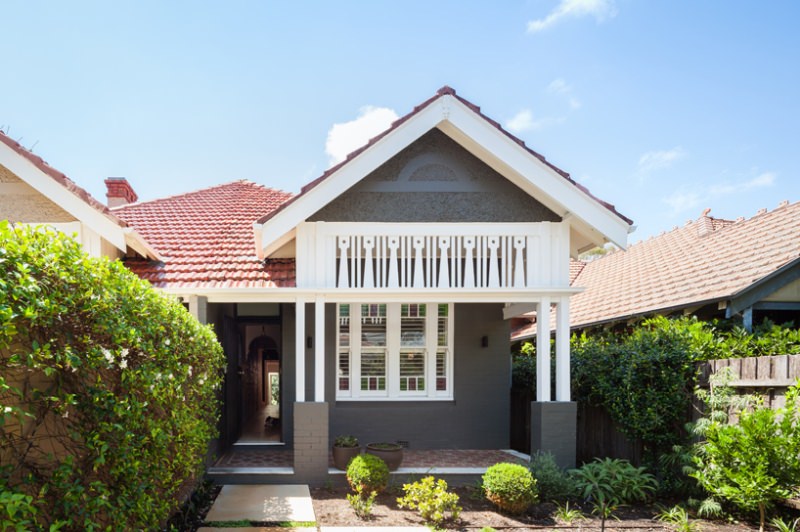 Via: Contemporist