French designer Constance Guisset has created an innovative machine called D-Vine that lets you enjoy a glass of wine at perfect temperature and decantation. Designed for a French startup 10-Vins, the machine is conceived with the aim to propose new way of wine tasting.
The first of its kind, D-Vine is a wine dispenser, which aerates wine and adjusts temperature for individual glasses of wine. Designed to easily fit in creatively designed 10-vins falcons, the company offers selection of wines that are patented by WIT and are designed to preserve flavors and offer product quality for duration of three years.
Each falcon with the quantity of 10cl offers the right amount of wine that can easily fit in a glass of wine. Simple to use, all a user has to do is insert the wine falcon in the machine via top opening. The ball-shaped plunger helps to push the falcon down. The machine, with the help of RFID chip on falcon, recognizes type and maturity of the wine, thus adjusting temperature and aerating the wine accordingly.
Designed to complete its task in around one minute, the machine helps wine lovers enjoy the deep flavors of wine and save their time too. Featuring Venturi effect for aeration of wine, the open space at the end of the machine offers ample space to place wine glass of any shape and size.
The innovative machine has just entered production phase on November 30. So, if you want to enjoy a perfectly balanced and flavored wine at home, the D-Vine is what all you need which you can pre-order by paying as low as €499 (approx. $530) for the standard version, or €549 (approx. $590) to gets the machine with six vials, one accessory and two glasses.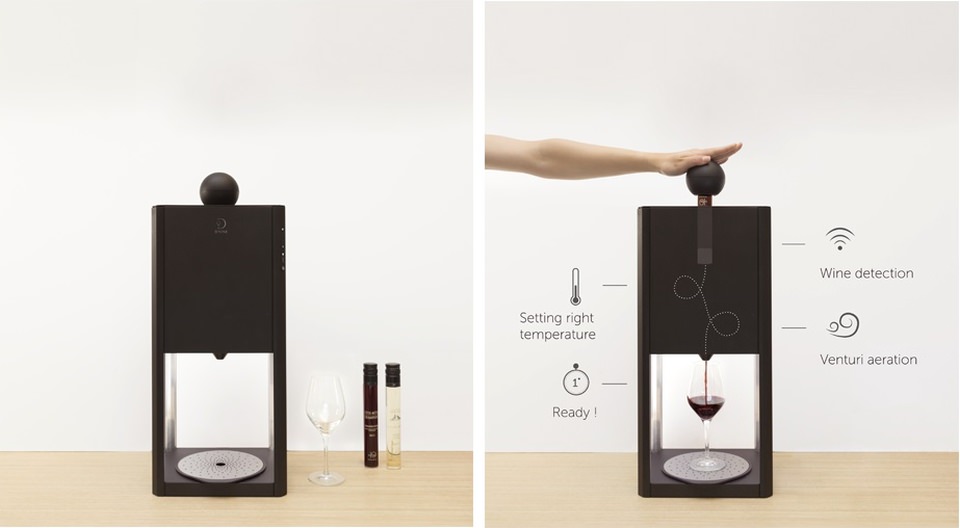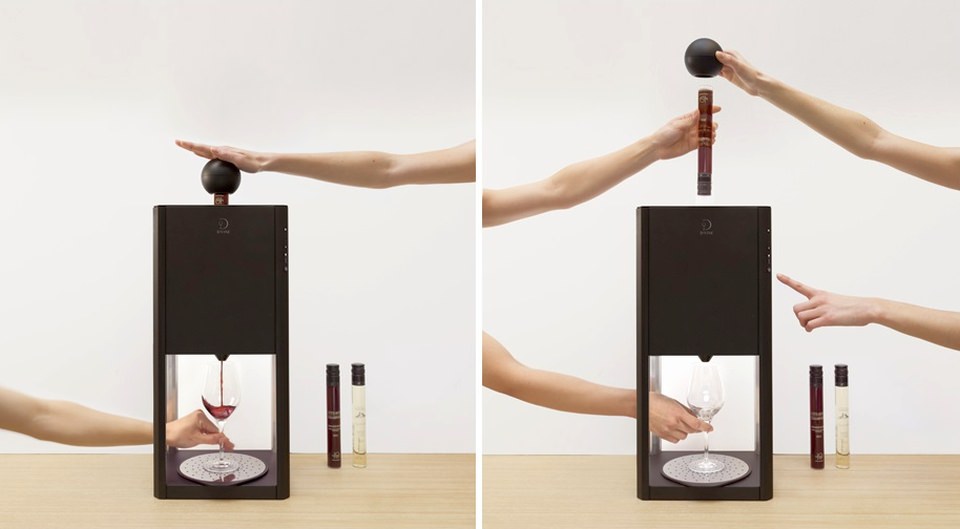 Via: Dezeen