Dachi Papuashivili is back with an interesting concept of container base Gavleti camp, a comfortable lodging for climbers, who camp and stay in tent for dragonfly cliffs in summers. The camp is especially designed keeping in mind the weather conditions; and is apt for amateur, beginners and expert climbers. Trekkers now will have the luxury to stay anytime of the year in a relaxed housing midst rough conditions.
The camp is created from approximately 60% of the recycled materials. The outer surface of the front wall is made from solar panels and solar collector directed towards the south. Although,the tent is well equipped with electrical energy, power self-support is still considered for this stunning campsite.
Another interesting feature around this camp house is that a nearby river offers consumable drinking water for the hikers. So, there is no shortage of water as such. Also, one can fill water from the rock's surface just in case they run out of water. The structure of the energy-efficient house is simple, and made from three secondary containers. Each container has all the facilities one could think of in a camp.
Also Read: Here's another self-sustainable skit micro house for you
One of the containers stand firm vertically, wherein the structure of the staircase is placed. The second container comes with a kitchen,dining room and a toilet with a shower to bathe. And, the third container is designed for the bedroom block where approximately eight bunker beds are placed, accommodating 16 people at a time.
The camp not only has these features, but also comes with diminutive green porch built on the rooftop with enclosed iron- nets in order to safe-guard people from the falling rock stones. The camp house also has an artificial climbing wall, allowing the climbers to practice and exercise, when the rocks are scorching under the sun, and it is difficult to climb. Hikers have the freedom to plan and change the difficulty level as per their convenience.
Dachi's out-of the-box Gavleti night-shelter is energy-efficient, and if materialized will offer a sigh of relief to the hikers, who at times find it difficult to adjust in the harsh weather conditions on the dragonfly cliffs.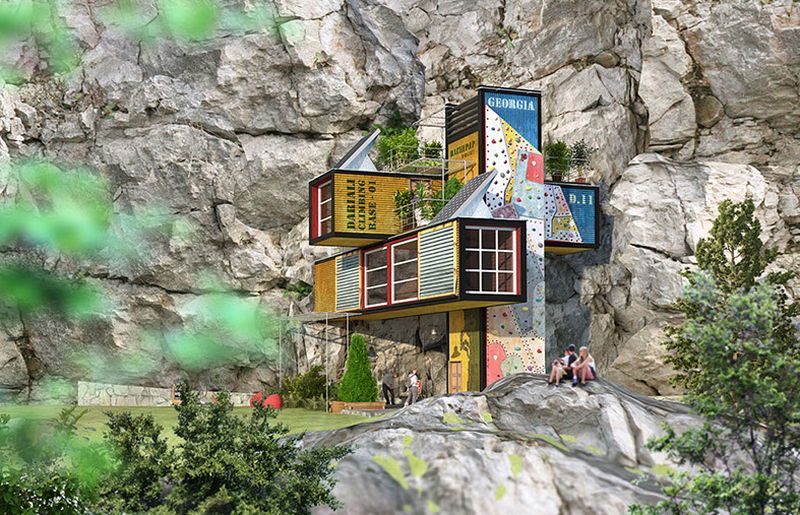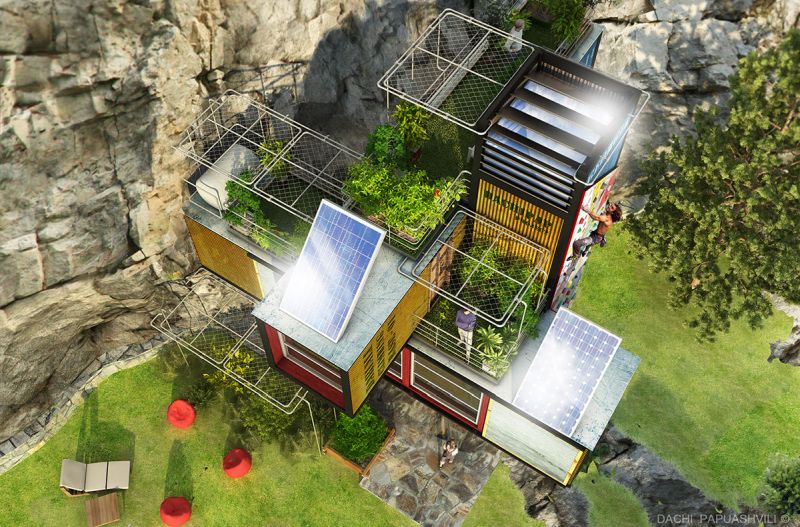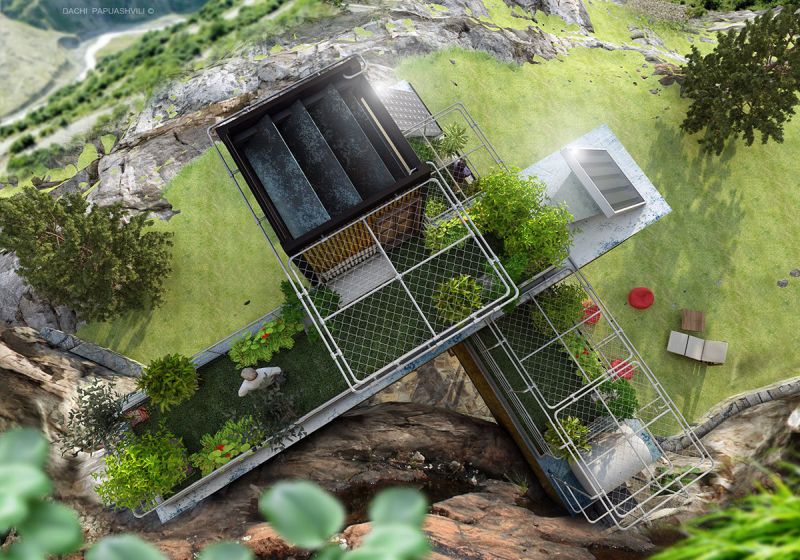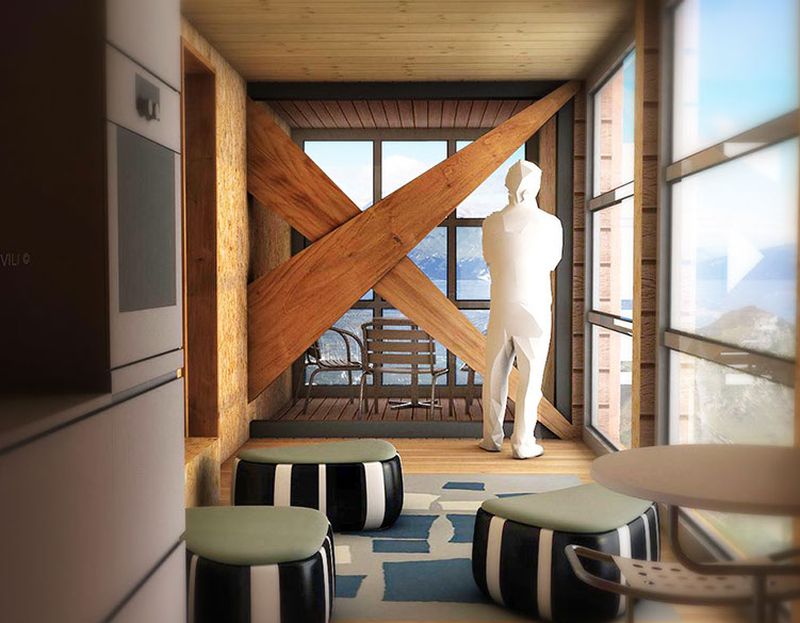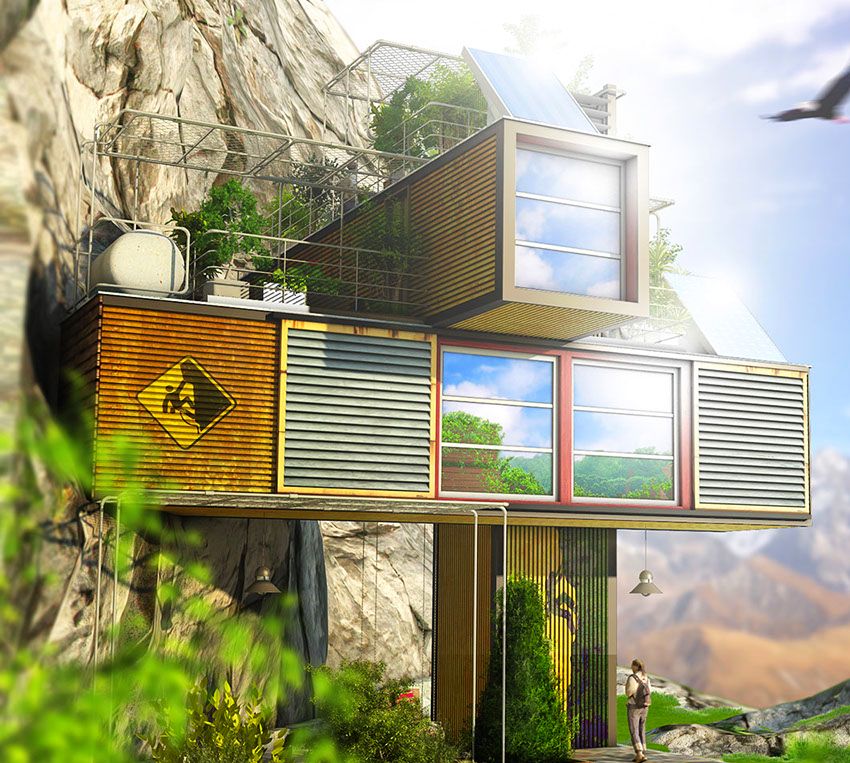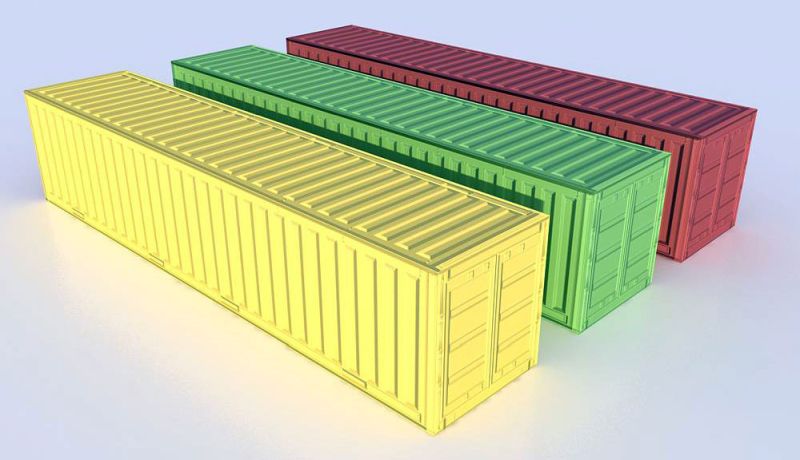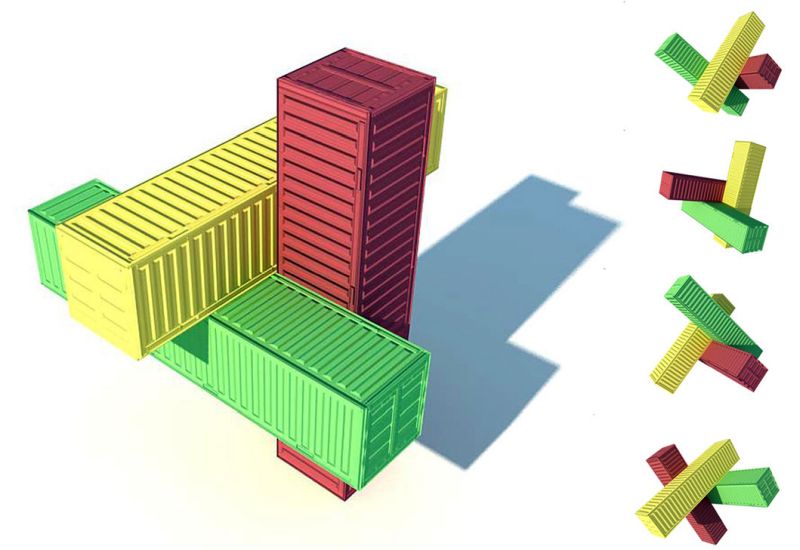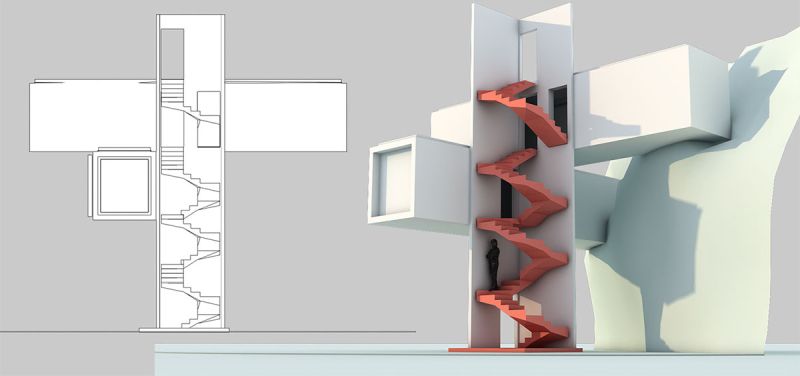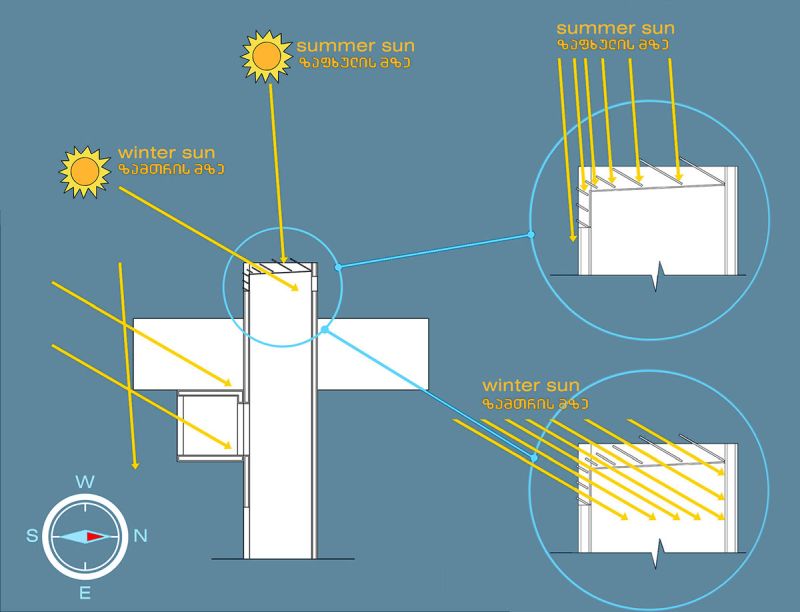 Source: Behance