Treehouses are fun and probably everyone's childhood dream home. But Reddit user [Radamshome] has literally made her daughter's fantasy come true by building an enchanting fairytale treehouse in her bedroom. Over the course of 18 months, he has successfully managed to transform his daughter's room into a real-life storybook.
[Radamshome] is Bellevue-based artist in the video game industry, but he still decided to take some welding classes in order to construct a massive treehouse within the bedroom. This huge trunk of the tree is made from cement and branches are formed out of papier-mâché. The potential father-of-the-year had carefully contoured shape of the tree, giving it a realistic makeover. Further, limbs of this huge tree stretch out across the ceiling to form a magical canopy inside the entire room.
For some playful touch, dimmable Christmas lights are strung within the branches. These lightings fixtures appear like twinkling stars that can be seen across the veil of branches and fake tree leaves. Moreover, few fancy materials like leaves, birds and butterflies are collected by the artist from a local craft store. Together all these items hanging on the treehouse add whimsical touch to this playful creation.
The strong treehouse structure also has ample space for sitting and resting inside, where the little girl can play or enjoy reading her storybooks. Even when she'll grow up, she can utilize this same space as a fantasy hideaway. Check out the images given below to view the magical treehouse from different angles.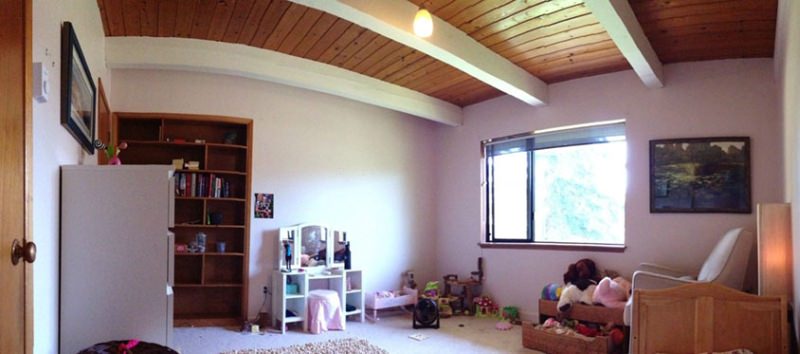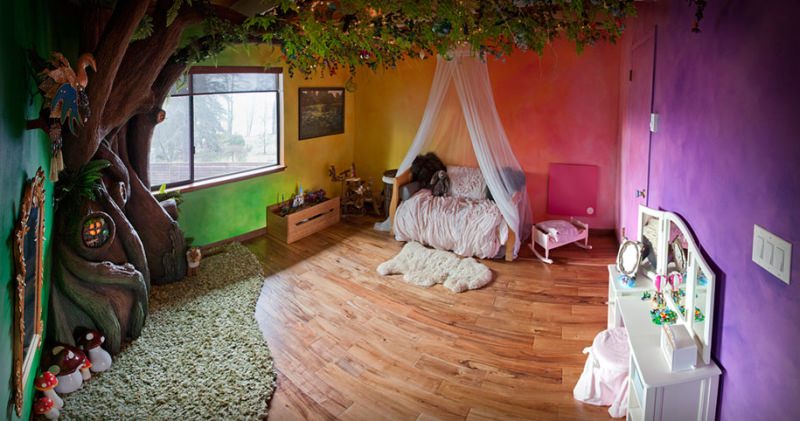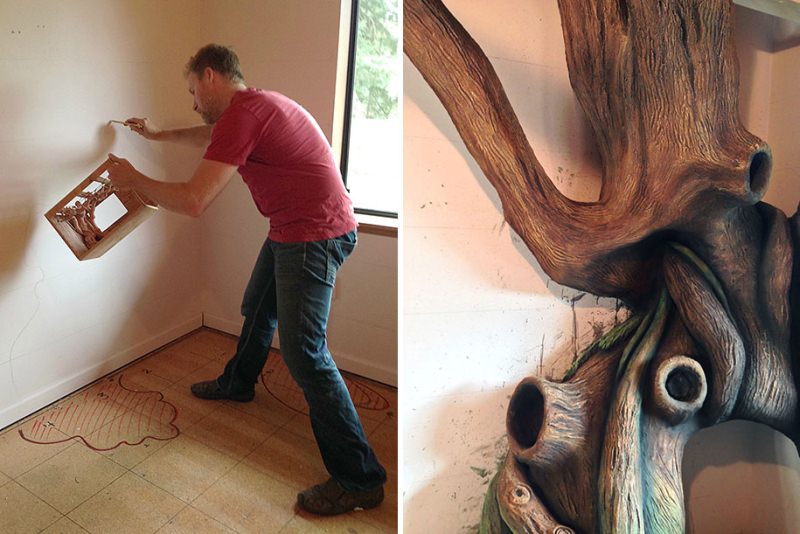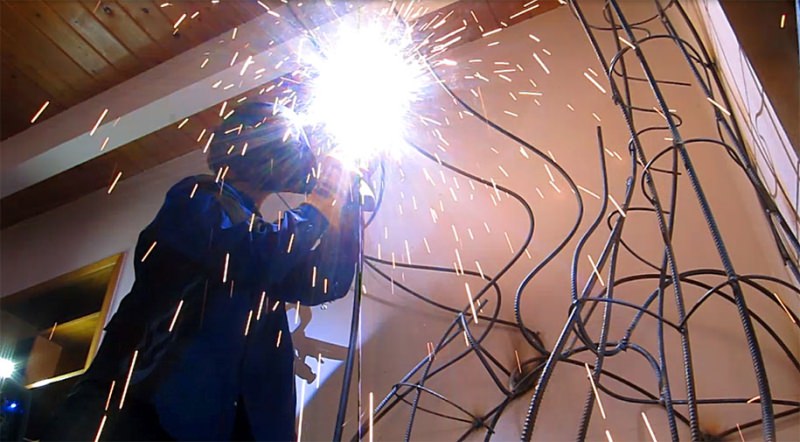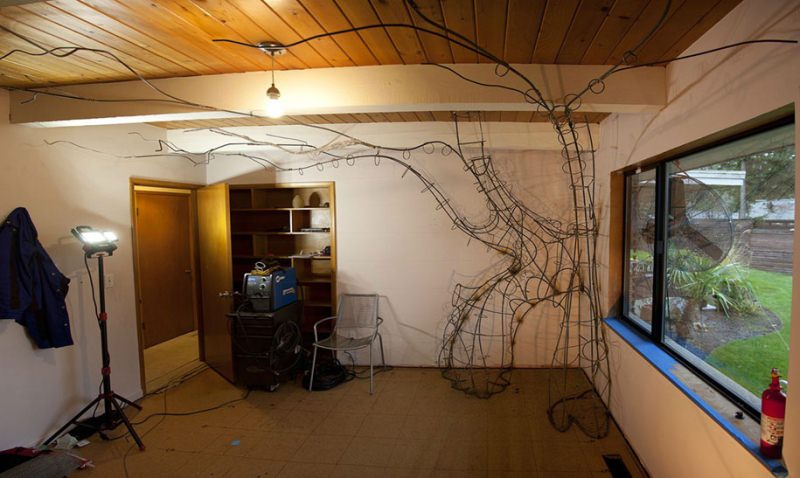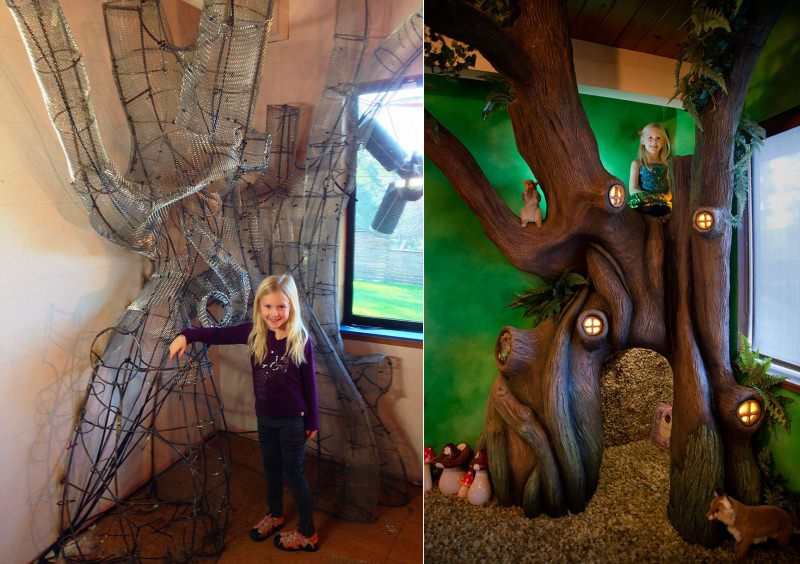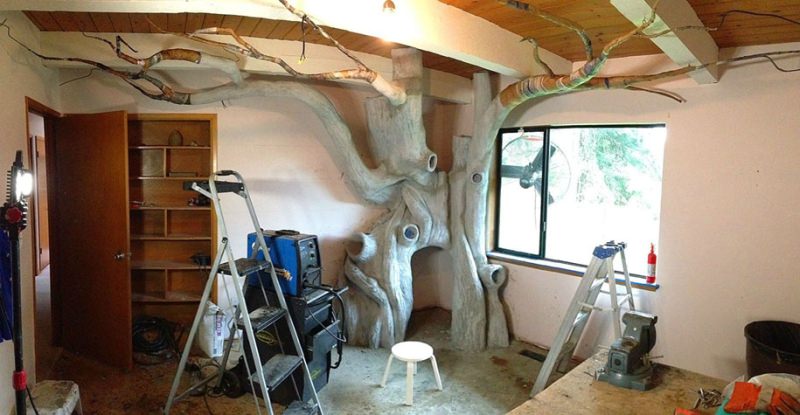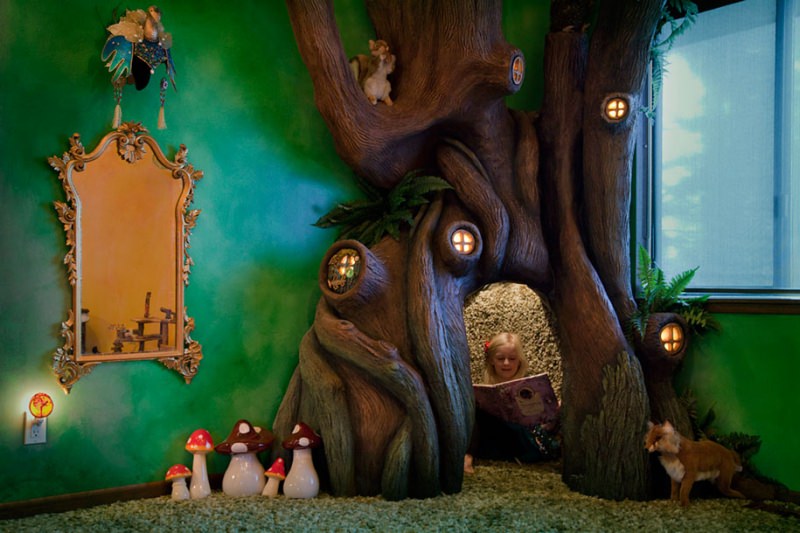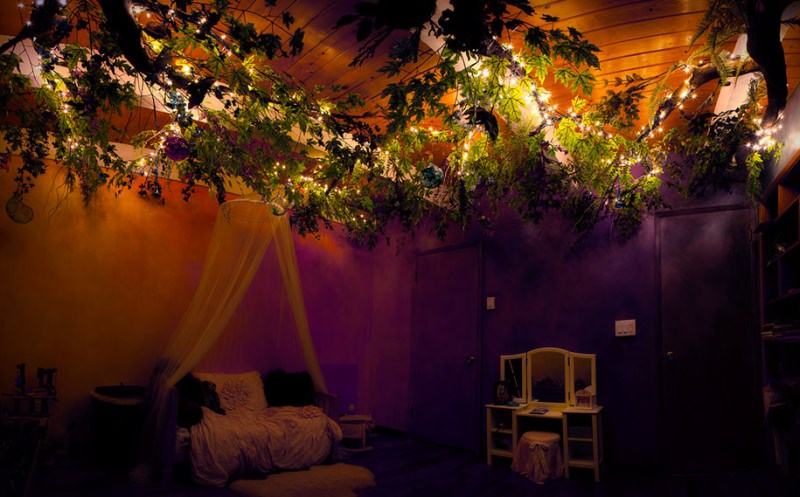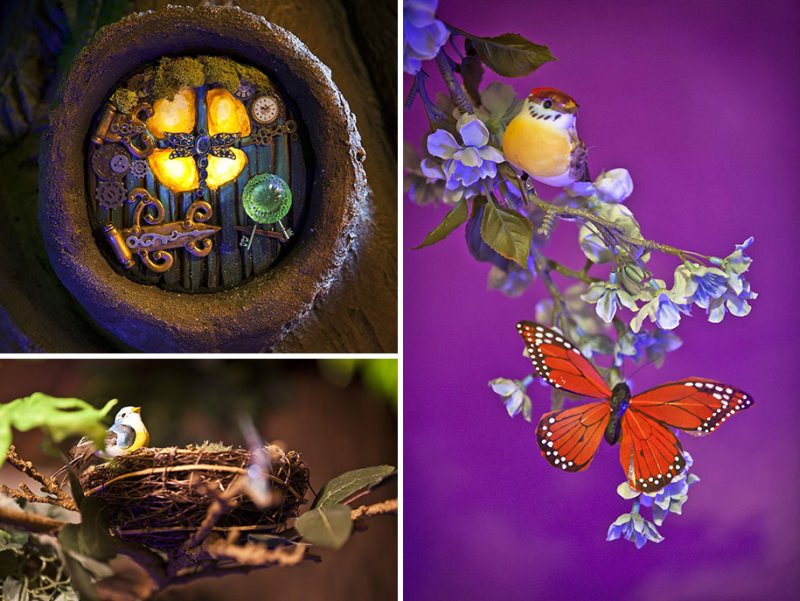 Via: Demilked