No one in this world can love a girl more than her father! This is what exactly a six-year-old girl Maddie Kaminski feels for her dad. As a kid, it is everyone's fantasy to have a place to call their own playhouse, and Maddie is one of those luckiest kids who have her own dream playhouse, a gift from her dad.
Her parents, Alex and Tysen Kaminski, wanted to build a sweet playhouse similar to their own house built back in 1929. They began building the playhouse in November 2016 and completed it in February 2017. Alex says,
"When I wanted to build Maddie's playhouse, I thought it would be super cool to have a mini-me house. I saw myself playing with her and spending a lot of time with her in there, I wanted to make it a place where I could be comfortable in there, too."
The couple participated equally to complete the project they aimed to. Maddie's father took care of the exteriors, while mother took the responsibility of designing the interiors. She spent hours researching hundreds of cute decorating ideas on Pinterest to design a perfect interior stuff for her little queen. They picked various radiant colors to hand paint the floors; an idea Tysen found on Pinterest. Furniture they picked was purchased from local antique stores and re-upholstered by Tysen with colors chosen by Maddie.
The father says,
"The colors of the interior were completely up to Maddie, she even picked out the color of the door, which is Tiffany Blue."
The playhouse parents built for their daughter to grow up in has a 15-foot ceiling in the living room and doors are repurposed from their own house. The DIY project also features a beautiful reading center and a spiral staircase that leads to the loft. The outcome of parents' efforts and full attention to details is worth praising.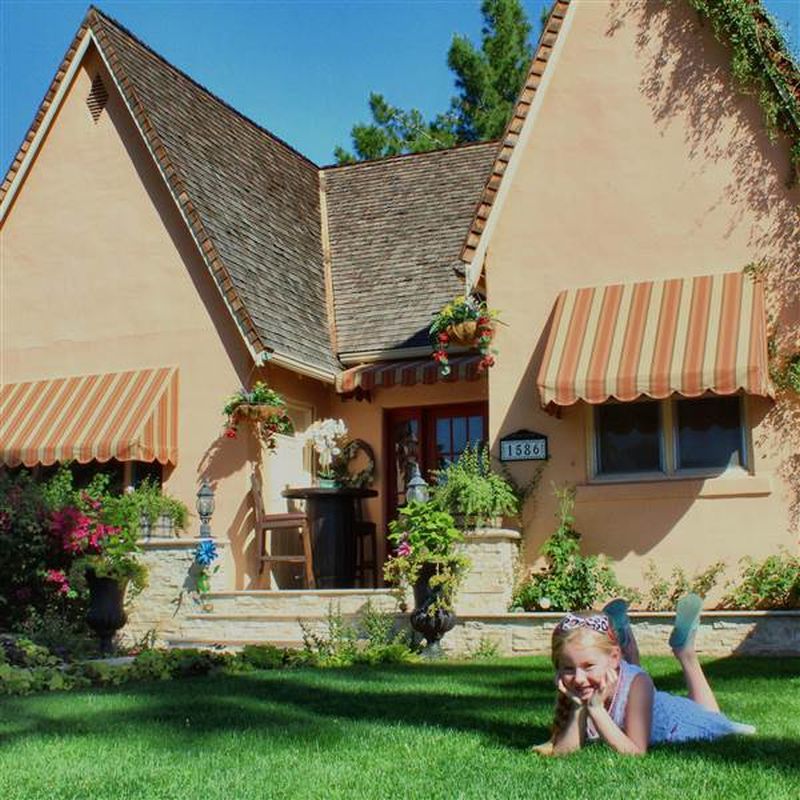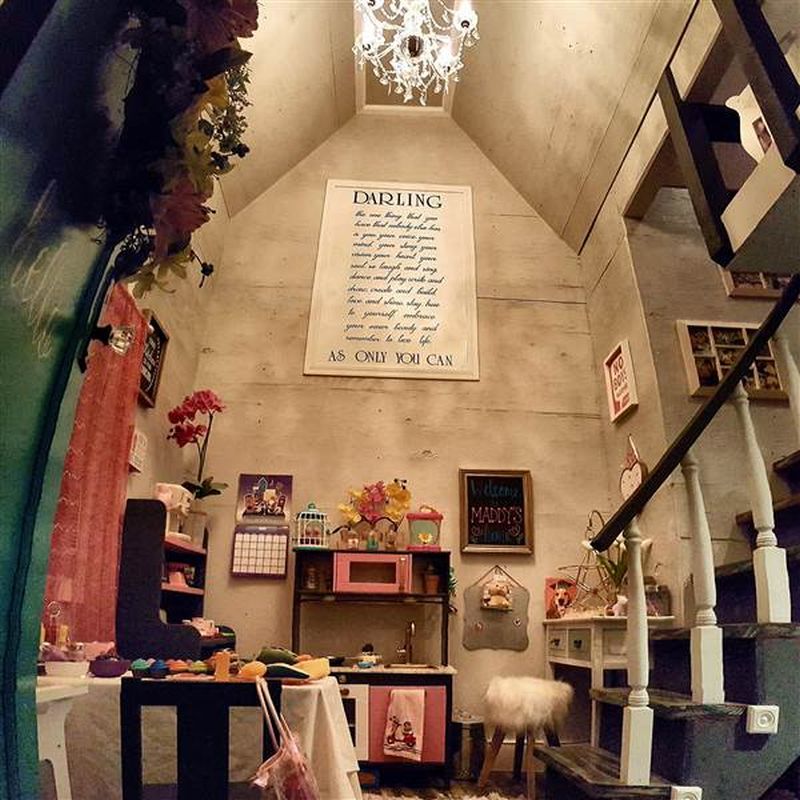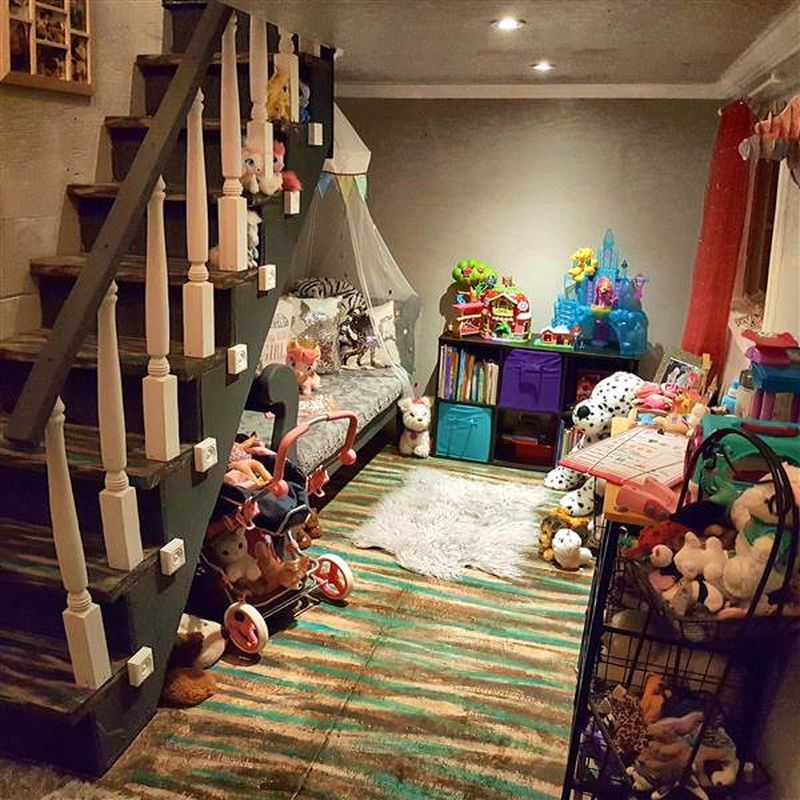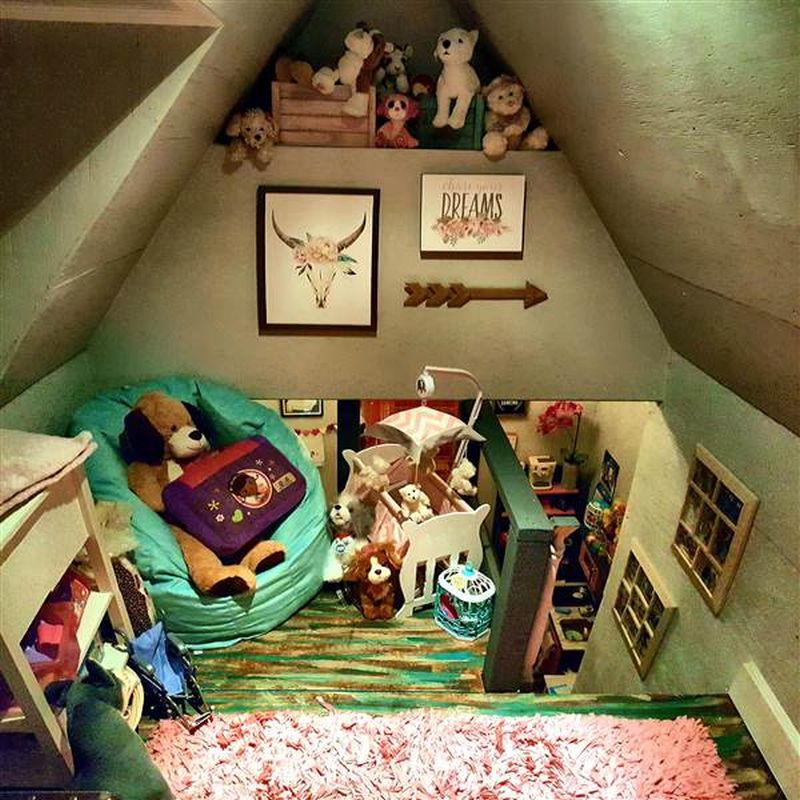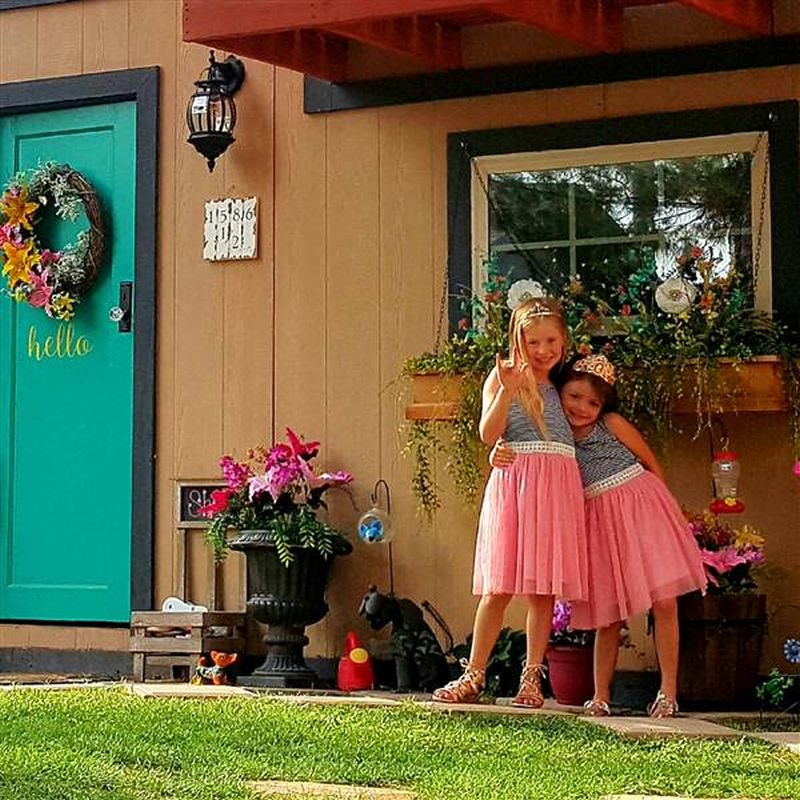 Via: Today