Vermont-based web developer, writer and entrepreneur dad Adam Hadlock has set a higher standard for all dads by becoming the coolest dad in the world. The father of two in 201o decided to build an indoor treehouse bed for his daughters as a Christmas gift. Making it a DIY Project, the father cleverly transformed the girls bedroom into an inside whimsical treehouse that also has over the bed hammock and an under bed corridor.
Filming his three-day venture, Hadlock has converted the manufacturing process into a 10-minute time lapsed video that highlights each step of construction, along with minute detailing. The video also showcases how he cleaned up the room, installed frames and even sanded the sides of the boards for perfect finishing.
To offer practicality and safety to girls while sleeping, both the ends of the bed are supporting the board in the shape of tree-trunks, which also act as stairs to reach green-roped hammock. Transforming normal bedtime into an sleeping adventure, the space under the bed is converted into secret corridor for girls, offering them an additional space to play and also has ample storage space for keeping their stuff inside.
Hadlock posted the video on his YouTube account in 2010, and so far there are more than 2 million views and uncountable commenting on the clip. However, the dad recently again posted the video on his YouTube channel and there are more than 18, 000 views in just 4 days.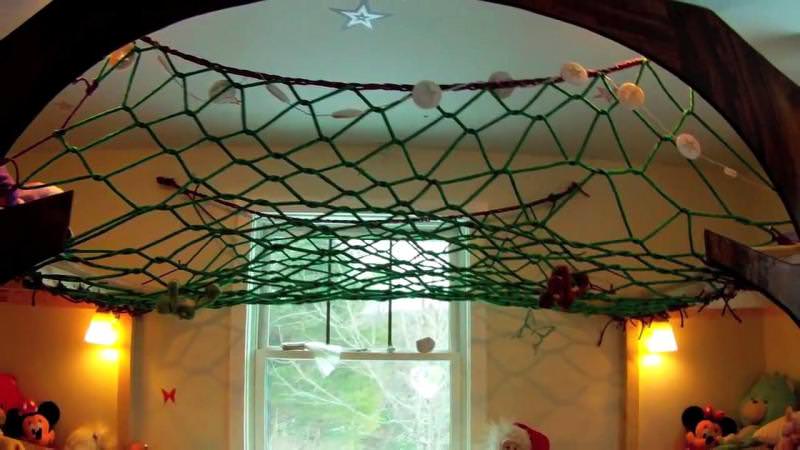 Via: ChristianPost