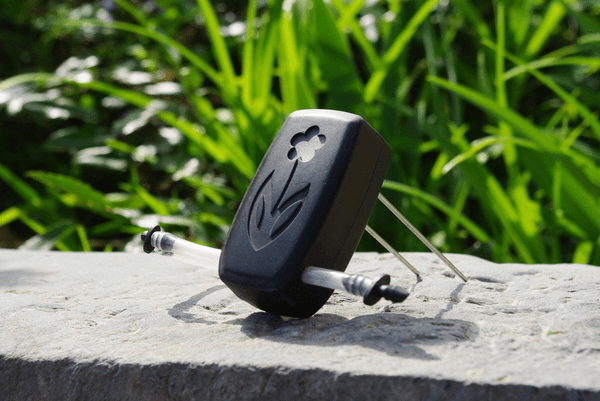 Plants simply add more life to any place whether home or office, but in today's busy life, it is quite hard to take proper care of these beautiful plants. We often water plants when we get time or when soil begins to get dry, this may lead to poor growth of plants. Daisy.si smart plant watering device is created to solve the problem – designed by Solvenia based inventors Peter Nastran and Andrej Nastran. The smart device consists of a soil moisture sensor, an LED indicator to signal moisture content of the soil, a light sensor, an advance water dosing valve to provide right amount of water to plants and AAA battery to power it for around two years. It is waterproof and can also be used outside in lawns or gardens without any fear of rain.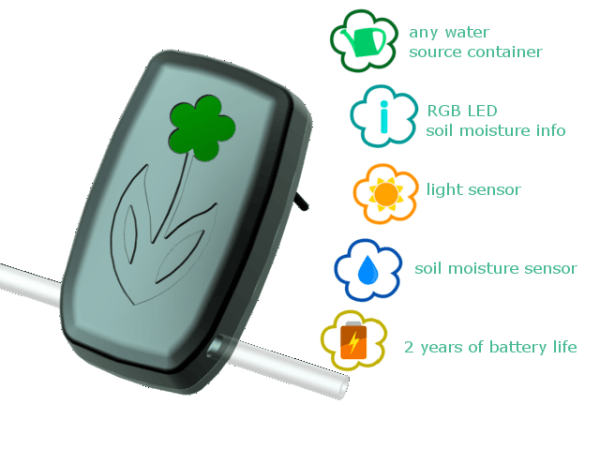 The smart plant watering device has a long tube which directly goes from the water container into the soil and two long prongs that are inserted in soil; the prongs allow moisture sensor to observe the amount of moisture present in the soil. If soil doesn't have enough moisture, then the LED indicator signals about less moisture level and the dosing valve dispenses right amount of water needed for a plant through the information collected from its sensor.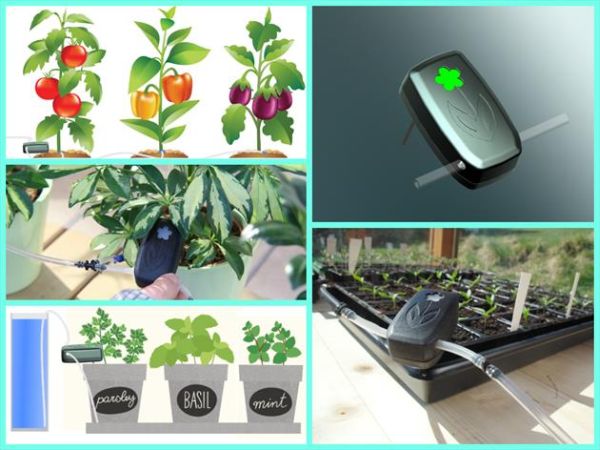 A website with a program to adjust humidity levels and automatic or manual mode, allows you to control the device via internet enabled smartphone or computer. Daisy.si smart plant watering device also has a light sensor to detect the amount of sunlight a plant is getting, allowing users to help position a plant at a place where it receives sufficient sunlight required for photosynthesis. The inventors of the device have raised $4426 of $18,000 funding goal at Indiegogo, hopefully they will reach the desired amount soon.
Via: TechFaster