Talk about wood burners for a backyard and the first name that comes to mind is Burned by Design. Their unique BBQ's and wood burners have captured our imagination and that's why we love to feature them. Their latest creation is the Dalek wood burner, inspired by the robots from the popular science fiction TV series Doctor Who.
Apparently, the original Dalek burner was commissioned last year by a German couple. Inspired by the design of the wood burner, Burned by Design came up with this iteration which stands approximately 1.2 meters tall and weighs almost 45 kg.
Alex Dodson and his team have used precision-cut laser cutting technology to get the fined detailing possible for a true to life look. Using help from their friends at Premier Engineering Yorkshire Ltd. who have a laser cutter the size of a bus, Dalek wood burner has an eerie lifelike appeal.
The wood burner is made from 3mm thick mild steel and it took the team four days to fabricate the final version. There's a removable tray, similar BBQ grill and the manipulator arms which act as the removable fire stalker. To give it heat-resistant properties, there's heatproof lacquer which also adds a bit of sheen.
The mock-up for the outer body shell took Alex a couple of days to build in CAD software, and it was worth the time as the final design came out with amazing details. The domes of the body of the burner have an offset circular hole. Also, the bottom of the head has hexagonal mesh which makes the flames visible. Now, designing this otherwise would have been impossible.
If you have eyes set on this eye-popping wood burner, get ready to shell out £1299 (~$1,642) plus shipping. For a science fiction fan having deep pockets, this one is definitely going to bring the backyard alive on house parties.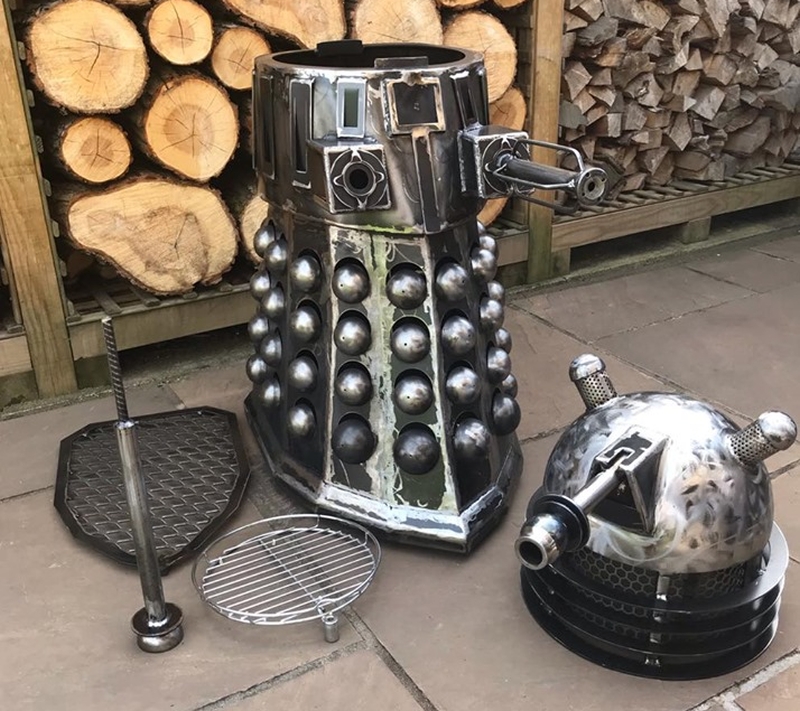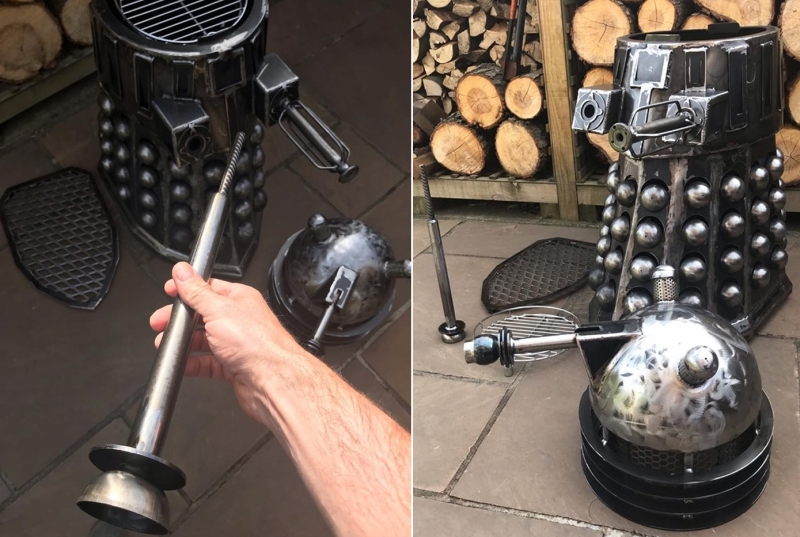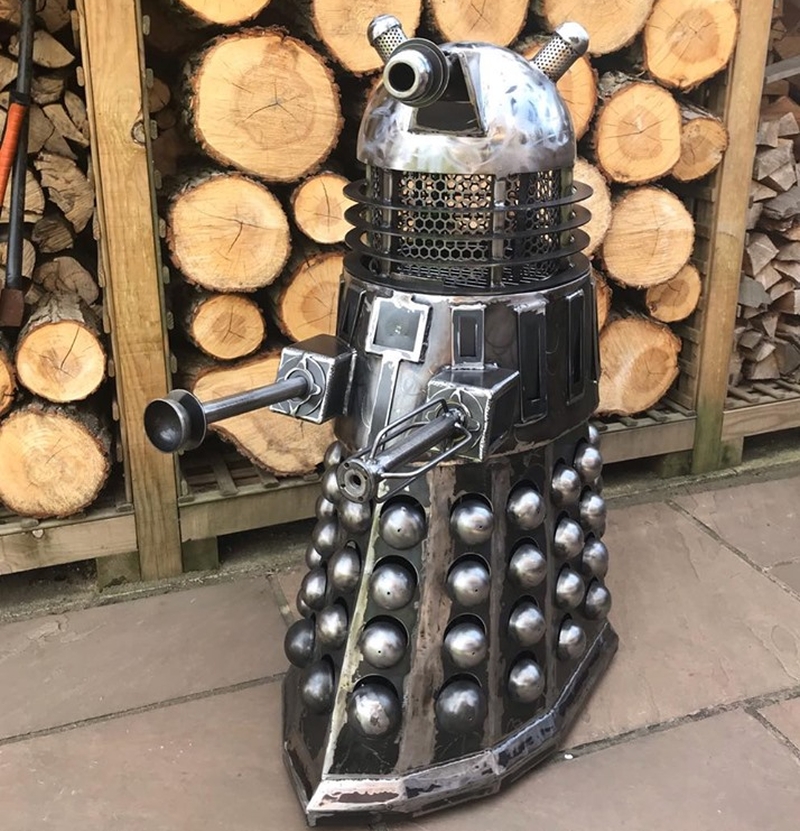 Thanks, Alex for sharing the information and images of the Dalek Wood Bruner with us.