While we throw away food leftovers, Romania-based artist and photographer Dan Cretu makes colorful sculptures out of food scraps. Using different fruits and vegetables, the photographer creates fun everyday objects such as cameras, portraits, motorcycles, radios, birds, and animals.
Cretu's passion for photography is the reason he creates appealing food art to capture lively shots. His food art shows that he sees foodstuffs differently: where people see orange peels and lemon slices, he sees a vibrant camera or a motorcycle.
Each piece is constructed and photographed in less than four hours. Otherwise, food items can turn brown and lose their freshness. These photographs are not altered digitally and the pictured objects are totally organic.
Brightly colored creations by Cretu are a real treat to look at and prove that how a little bit of creativity can transform food items into anything you want them to be. The talented artist has also launched Esty shop DanCretuArt, where you can purchase prints of his work and try creating your own food art.
For now, have a look at the images given below to see some of his impressive artwork that looks tasty enough to eat.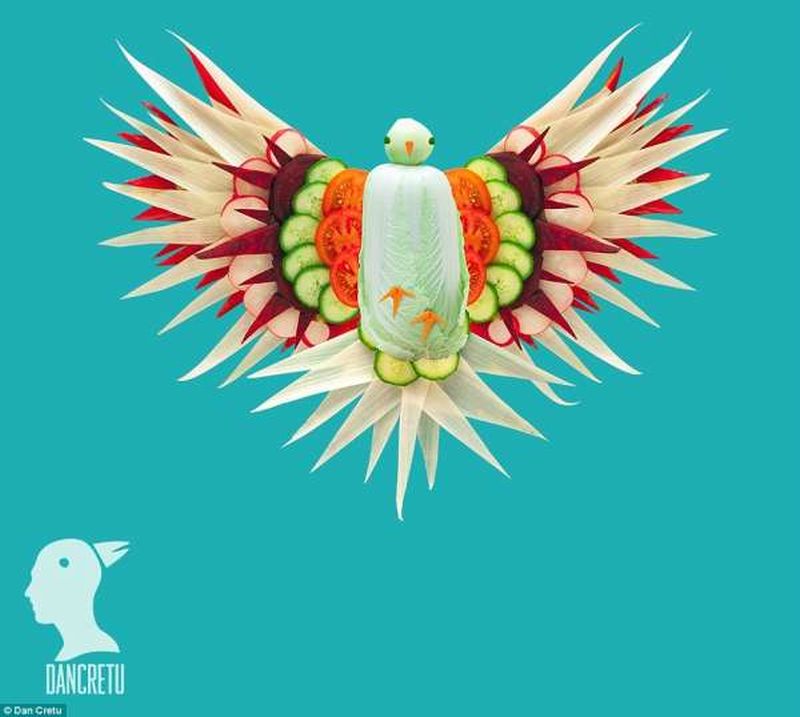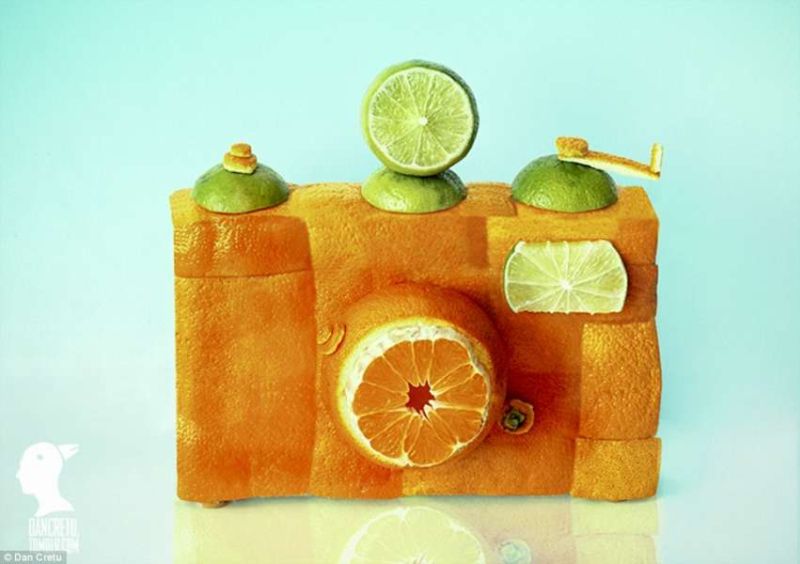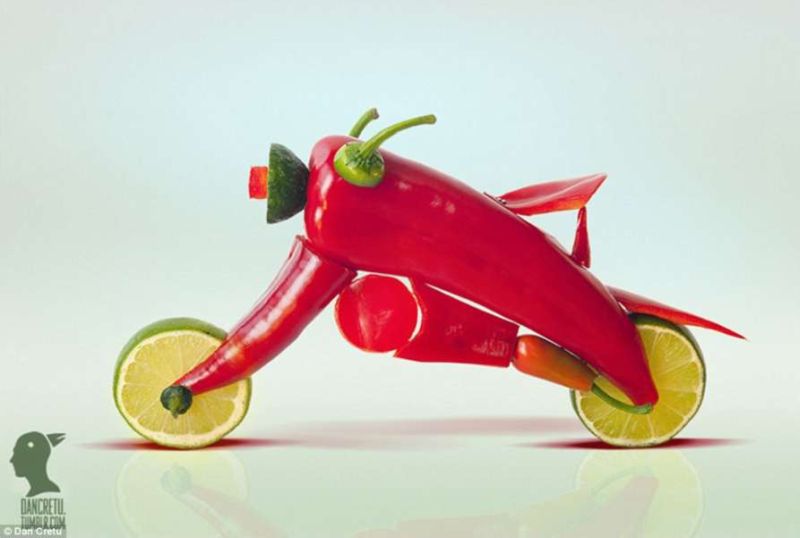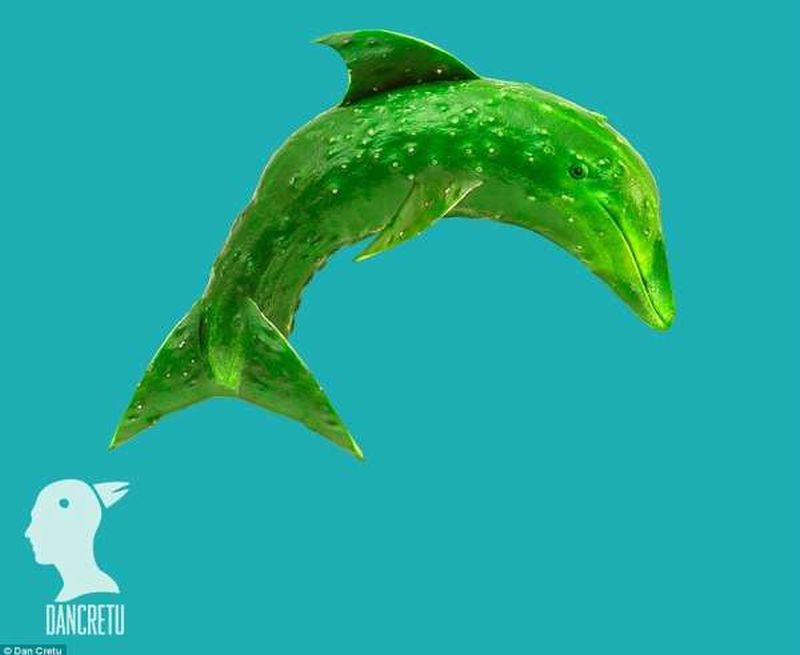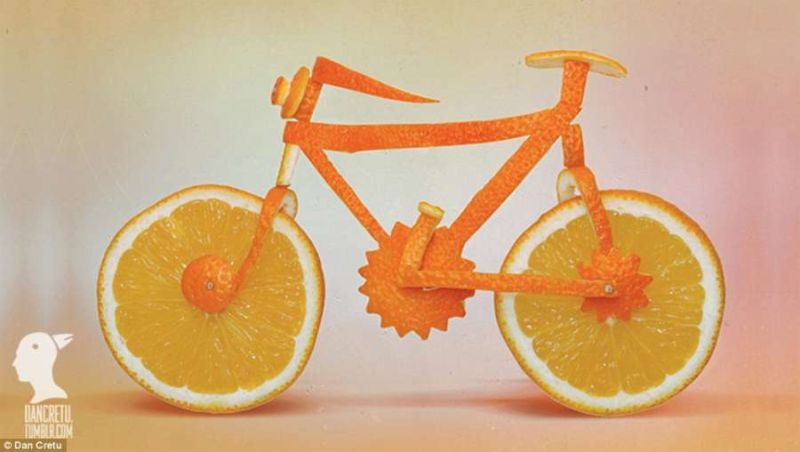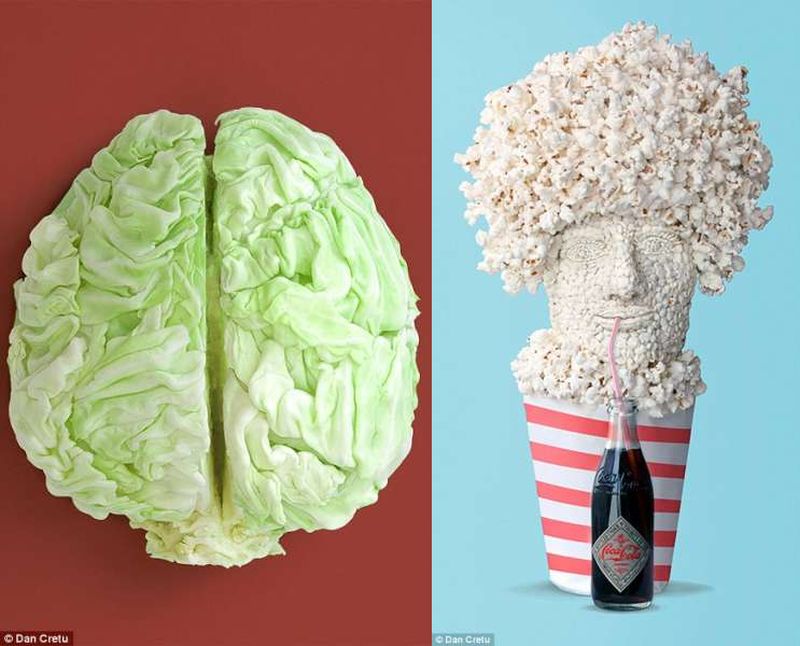 Via: Pulse