Do you have an aspiring little chef in your house? Well, you can encourage his/her cooking interest with Danbokko Kitchen by Japanese startup Kayac. This smart toy kitchen helps your child to learn safe and fun cooking, using smartphone and cardboard kitchen set.
It is basically a cardboard kitchen including stove, frying pan, saucepan, knife, cutting board, etc. You can download a mobile app that comes with various recipes from making omelet to baking hamburgers. To use the kitchen set, you need to install your smartphone into cooking pan or cutting board. So, your kid will have a practical chopping as well as cooking knowledge without any safety issues.
The app also comes with authentic sound and texture of the food, giving realistic cooking experience to your child. Not only kids, even parents can use the kitchen for learning new recipes. Currently it is hoping to raise funds on Makuake website for an initial amount of about 500,000 yen (approx. US $ 4,174). Check out the video and images given below to find out more about the toy kitchen.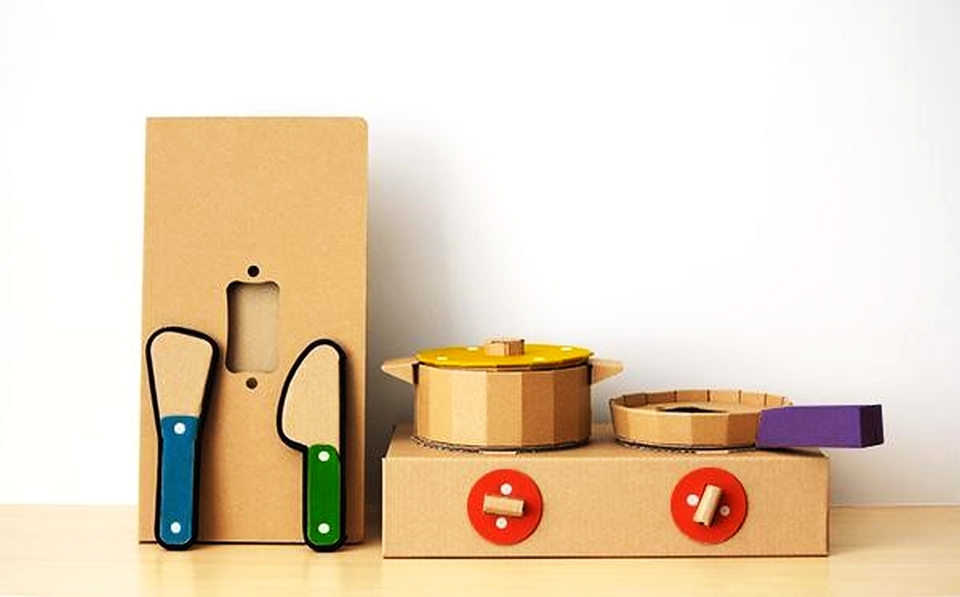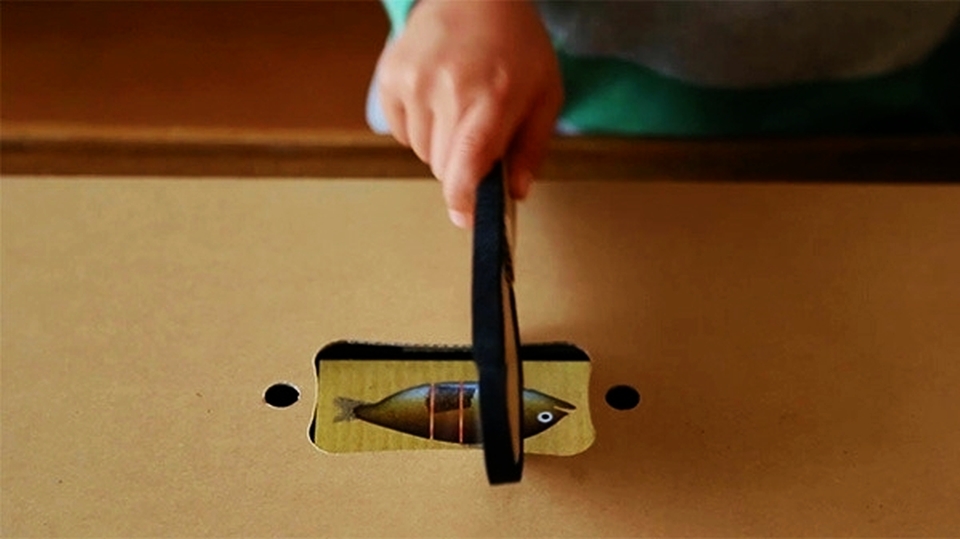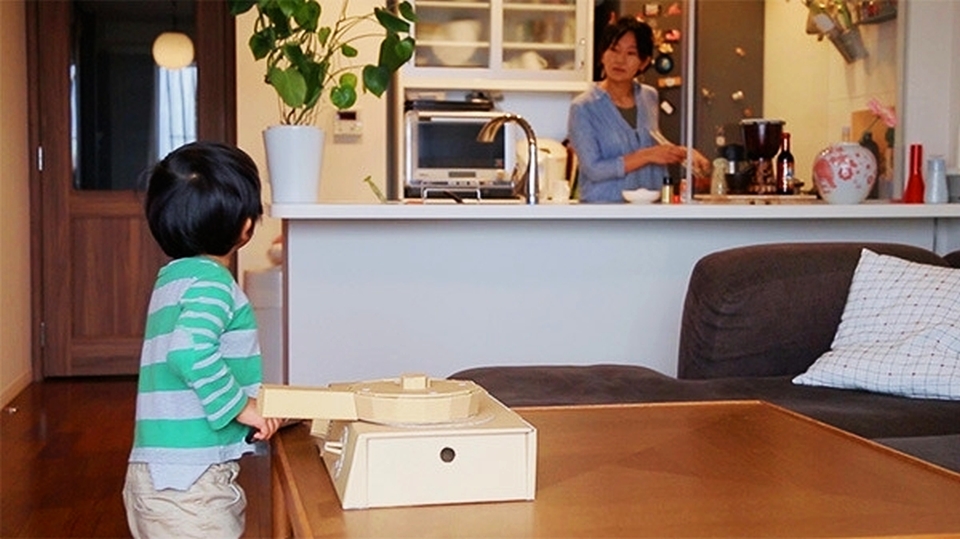 Source: Kayac