Flexibility is one important, but a less considered element of furniture design. If you live in a small space and want to make the most out of the available space, then it is ideal to go for flexible furniture. Usually, this type of furniture comes with multi-tasking functionality and makes it easy for homeowners to add comfortable seating in the desired areas of smaller spaces.
Polish designer Agnieszka Kowal also tried to do something similar while designing the Dango flexible armchair. She opted to create a small chair that is easy to move and has removable cushions that can be removed to create additional seating.
Inspired by the Japanese culture, Kowal used simple materials and low to the ground seats. She also named the chair after a sweet Japanese delicacy made of rice flour. The chair including the flexible seat/back connection is made from plywood precisely cut in a plotter. There are leather straps to help the armchair retain its arched form.
Each armchair comes with two upholstered ottomans that slide onto the back of the chair and onto the seat for added comfort. When you need to create sitting space for guests, simply plug out the ottomans, and place them on the floor as additional seating.
Also Read: Stix Wooden Bench with Flexible Seat Offers Comfort of Upholstery
This multi-functional furniture looks good and is not at all bulky. That allows you to move it to different positions in your home with ease. For people living in small spaces, it's really helpful to have furniture pieces that can serve two functions or even more than that.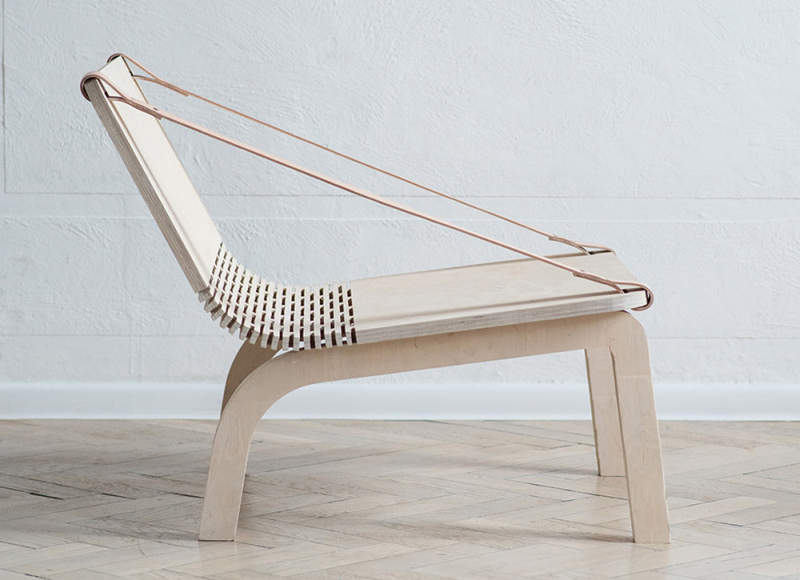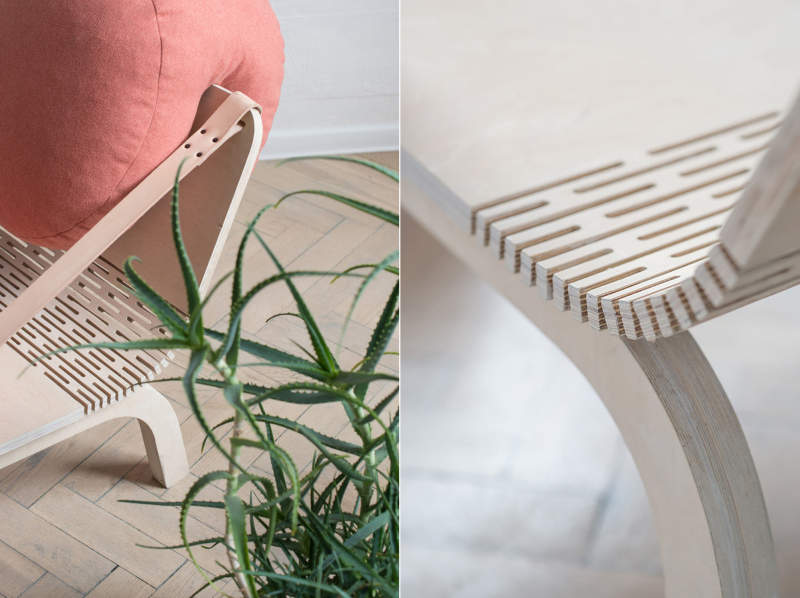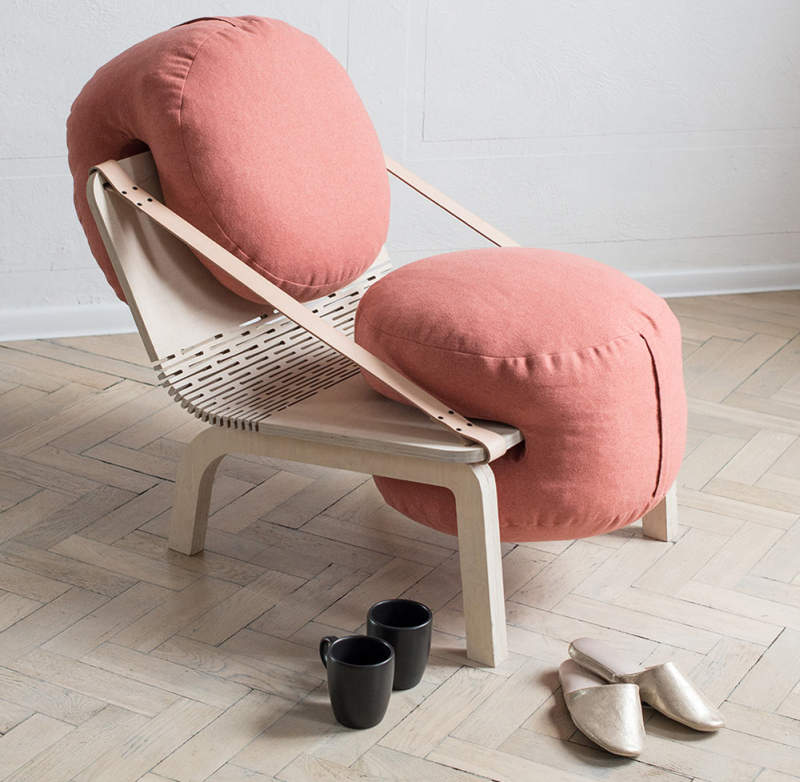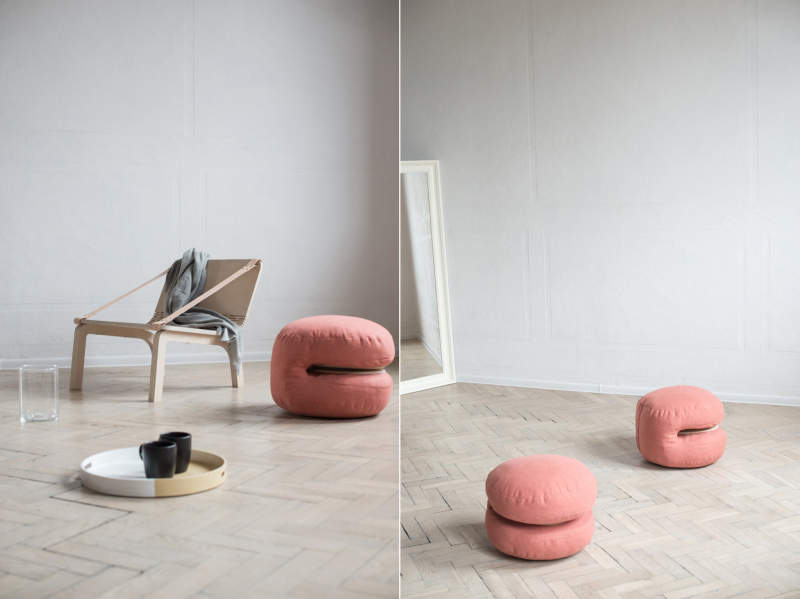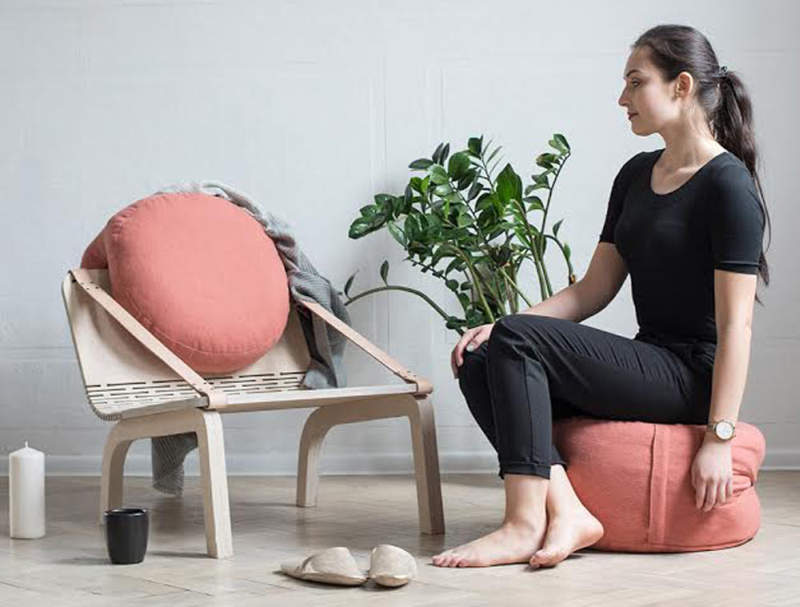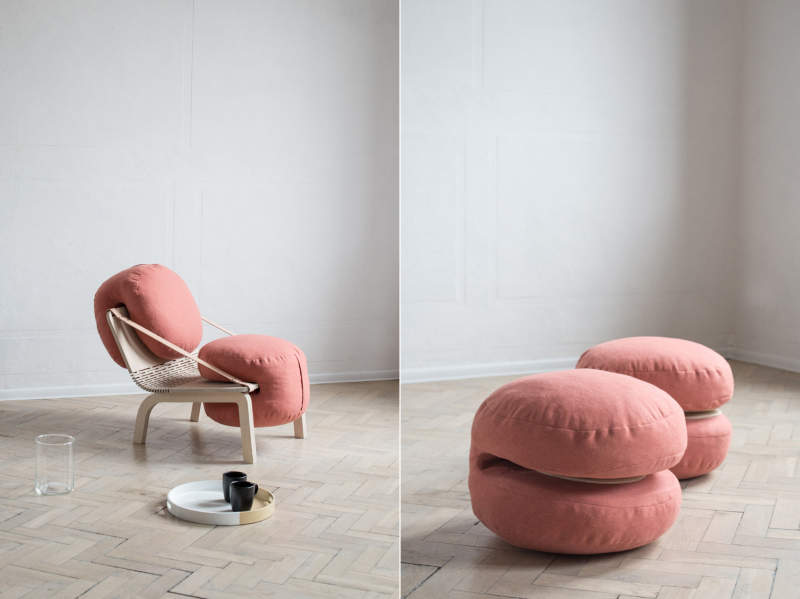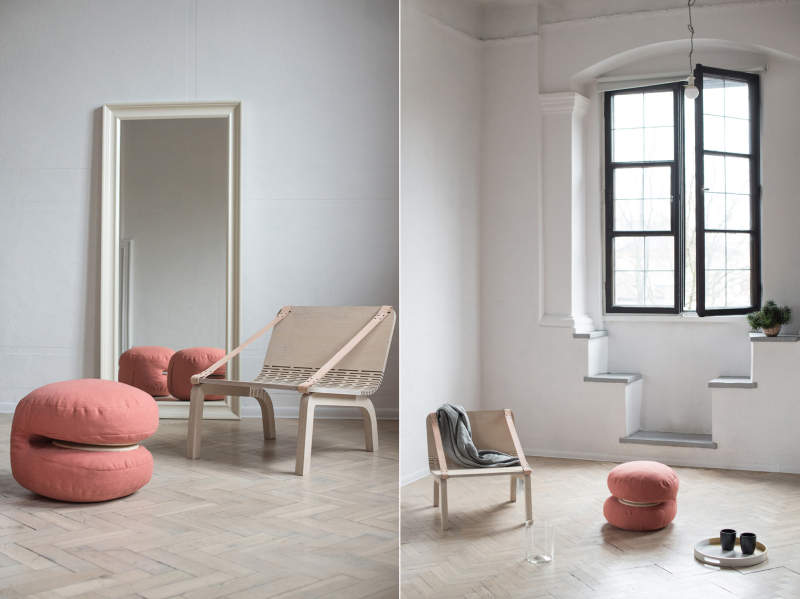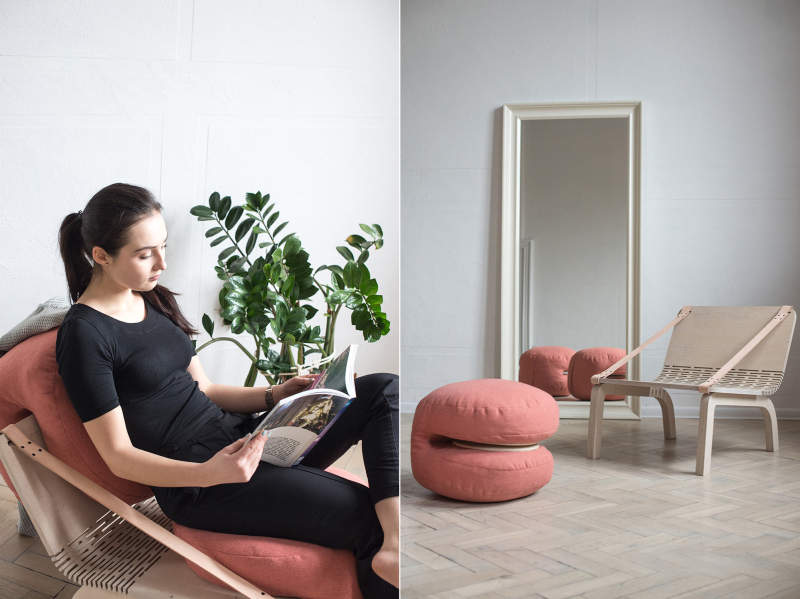 Via: DesignMilk / Images: Marta Pociecha