Located in Old Montreal, the boutique Hotel William Gray overlooking the Place Jacques-Cartier square has a lot of exciting indoor and outdoor amenities for its customers. Luxury suites, a lifestyle boutique, café, grill restaurant, rooftop dining area with amazing view and Steven Spazuk's paintings made using the surreal art technique Fumage are some of its unique features. Recently, the luxury hotel approached Daniel Finkelstein of design studio Consult for making a custom pool table for its multifunctional living room. The HWG pool table features high-quality rails made from Calcutta marble that are framed in solid stainless steel structure and finished in matte black powder coat.
The classic marble goes well with unique leather pockets and makes it a modern pool table. Also, the charcoal grey play field and framework add more industrial touch to it. This custom marble pool table is built completely in Canada, and now it is adorning the lounge of Hotel William Gray.
Its design is customized as per needs of a hotel where it needs to be installed. However, Daniel also accepts inquiries for custom-made pool table at his mail, so contact him if you want one.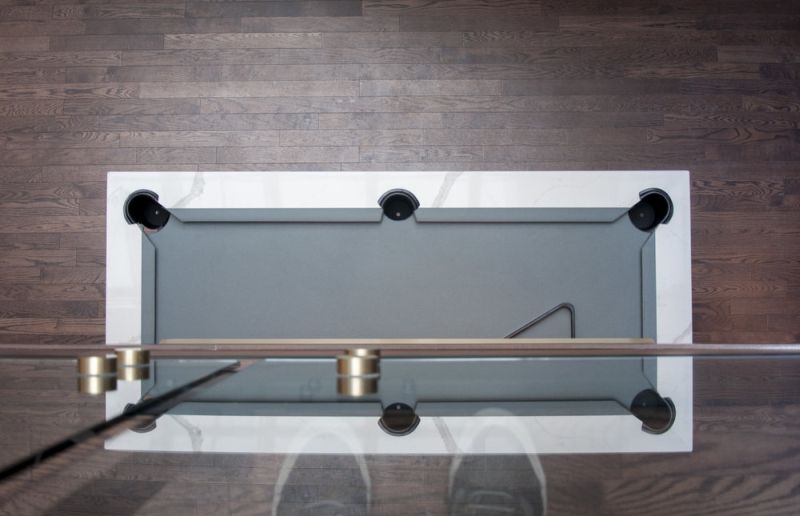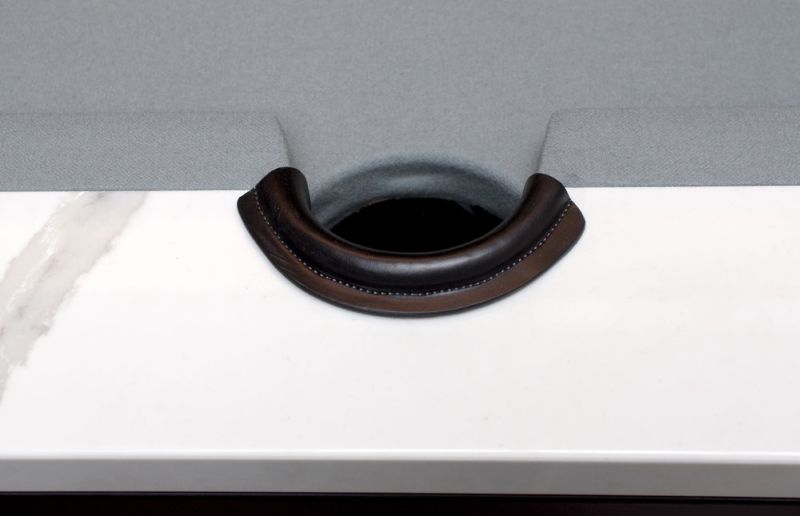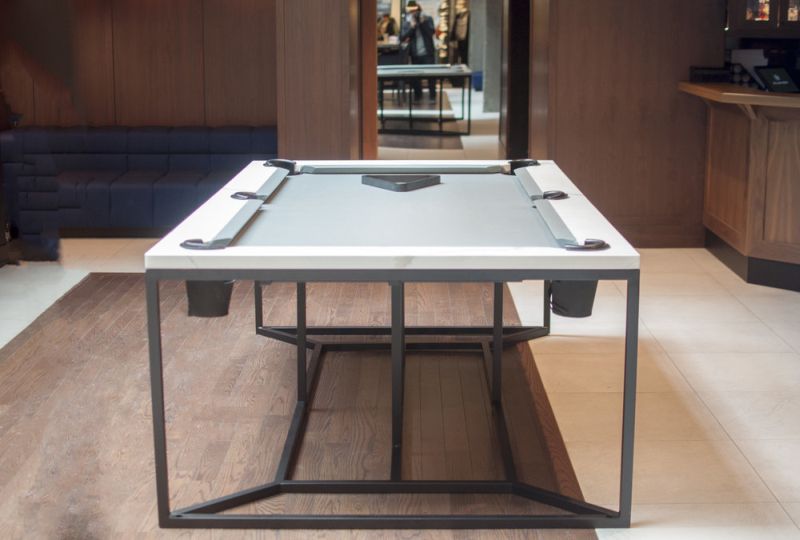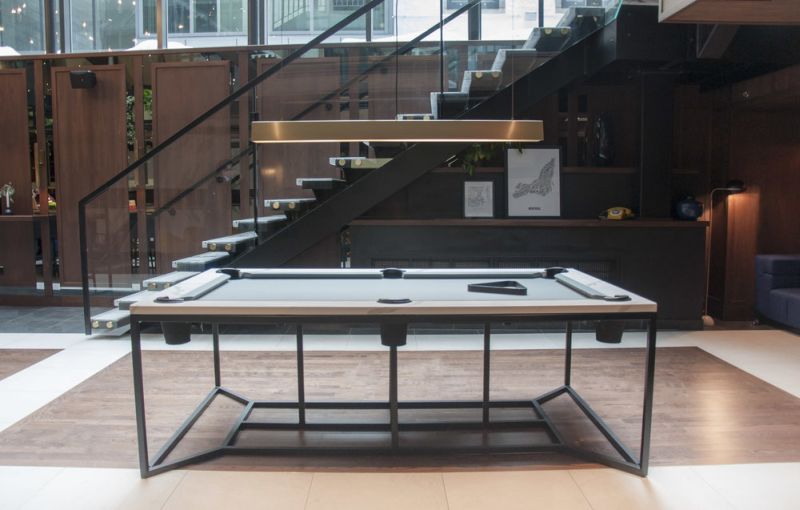 Via: TheCoolector