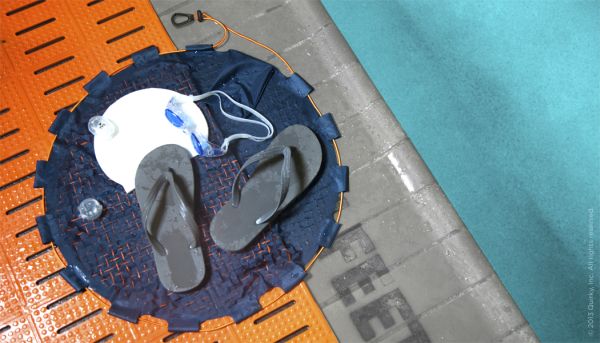 Simplicity is progression. This dictum is aptly followed by the Bandnets, an unpretentious yet useful conception for carrying your personal stuff. Made up of an elastic mesh that extends and contracts according to its luggage's form and quantity, the main function of the bag is to be hanged from any place via its integrated carabiner clip and elastic cord.
The whole design of the bag in sense is an evolved version of the Quirky's Bandits (originally created by Marc Zech). In 2012 designer Danon Seletkovic decided on expanding upon the core idea of the Bandits to give shape to an even more extendable bag. The result was the transformable Bandnets crafted from ripstop nylon, catering to a variety of outdoor based lifestyles. Easy to carry and put things in, the functionality is further improved by the waterproof nature of the materials used.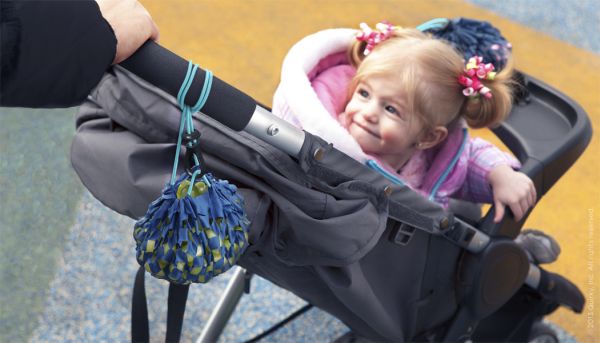 Commercially, the Bandnets is available in three different sizes: small, medium, and large. The largest model has an extra small pouch that can be used for additional storage purpose, thus enhancing upon the level of the bags carrying capacity as well as portability.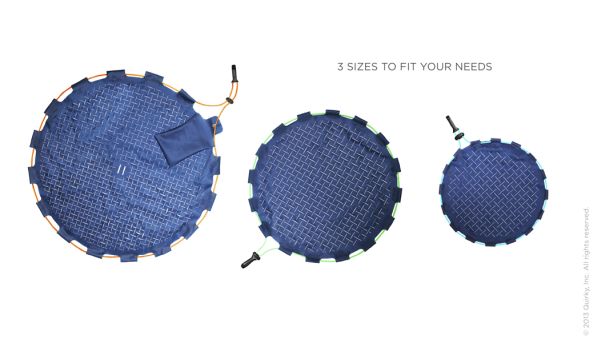 Via: AQuirkyBlog