Brad Swartz Architect is an Australia-based studio owned and managed by Brad Swartz who has re-imagined the 27-square-meter city studio, Darlinghurst Apartment, into a fully conventional and functional home suitable for a couple. The smartly designed and imagined apartment incorporates a small bedroom, laundry, and ample storage space.
According to Swartz, architectural design should always relate exceptionally to clients and the site. The better way to achieve this is by creating something that shows an alliance between the architect and the client. The small studio apartment is designed with a belief to utilize every possible space and provide its client with maximum storage space, which not only increases functionality but also adds to the aesthetics of the house.
The apartment is designed using elegant cabinetmaking elements containing sliding doors, flaps, and hatches, to reveal the bedroom, wine rack, television, fold-down table, and storage. According to Swartz, due to less availability of space, essential items in the house are designed to add flexibility – the steps for the bedroom can be used as seat and storage, whereas the kitchen drying rack doubles as crockery storage.
To exaggerate the house with spaciousness, it is added with mirrors, which help in brightening and lightening the room.  The Darlinghurst Apartment due to its thoughtful design has won the prestigious House Awards in the category of Apartments or Unit.
We have to agree that the Darlinghurst Apartment beautifully exhibits how a small space can be converted into a spacious place with all the facilities.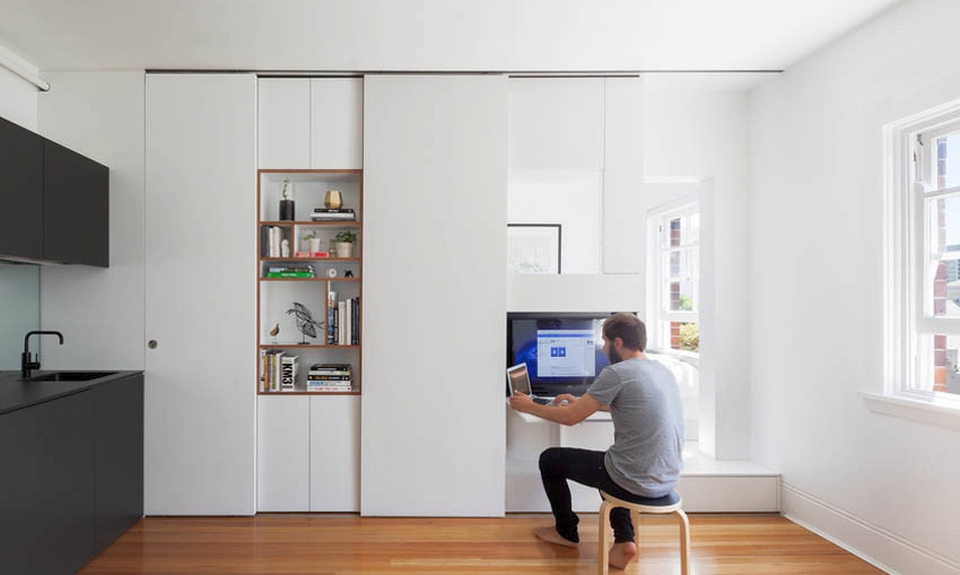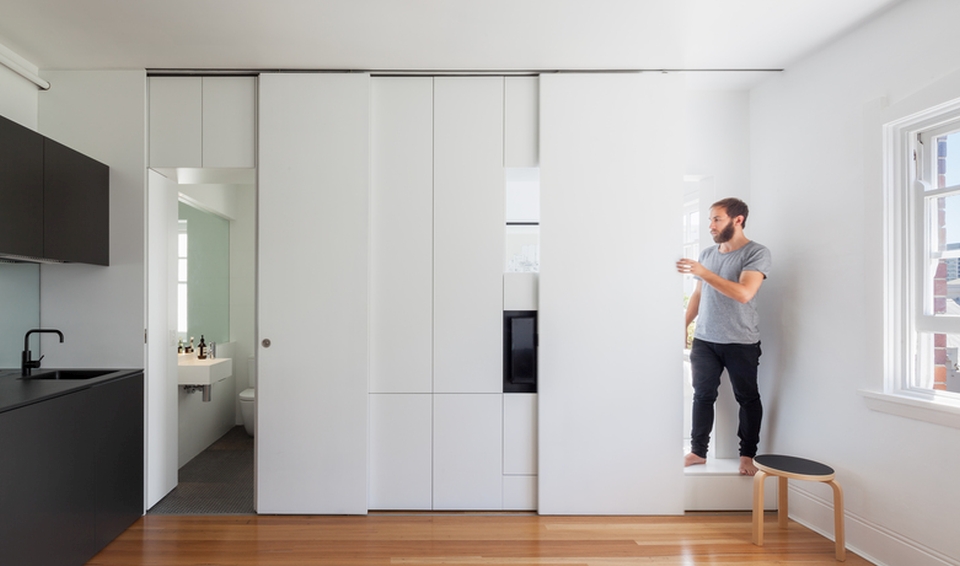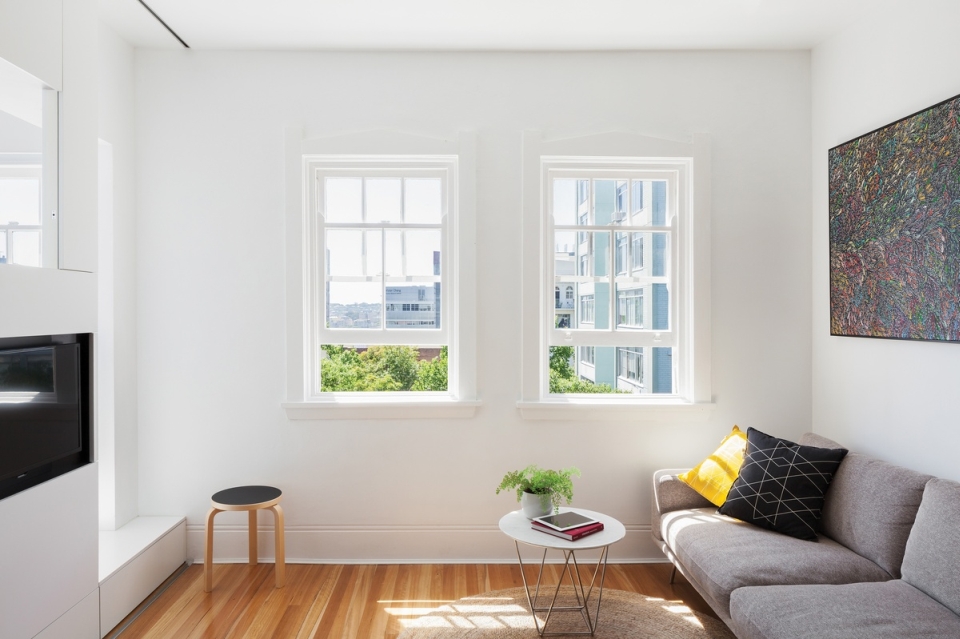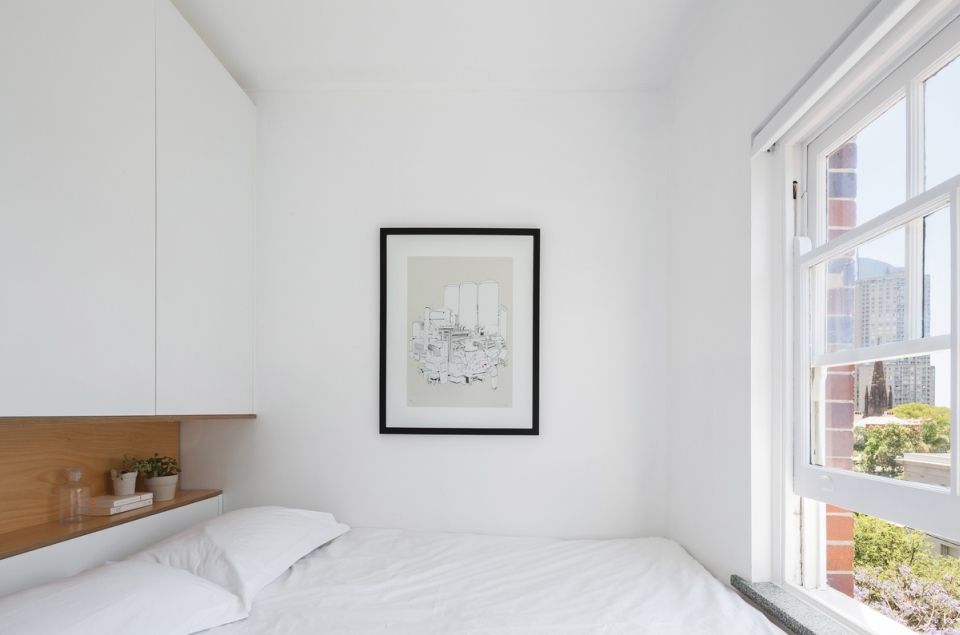 Via:Architectureau