Tired of seeing those circular or rectangular waffles on your breakfast table? If so, you need the new Dash Mini Heart Waffle Maker Iron in your life. This one has been designed to help you create fun, heart-shaped waffles to add loving aesthetics to your breakfast every morning.
This compact appliance is perfect for small kitchens with limited counter space. It comes with a tiny cooking area to prepare only one heart-shaped waffle at a time. These heart waffles are better than the circular ones not only because of their visual appeal but also because these are comparatively easier to fold.
Essential Features
* Compact and lightweight (weighs one pound): Due to its lightweight design, it is a must-have device for small kitchens, campers, and dorms.
* Quick and easy: All you need to do is plug it into a socket and the device is ready to prepare waffles within a few minutes.
* Non-Stick Surface: It features a non-stick surface for even cooking every time.
* Various color options: It is available in many trendy colors, choose on that matches with your kitchen interior.
* Warranty: It comes with one-year manufacturer warranty, a recipe database, and a recipe book.
All these essential features make it a perfect kitchen gadget that helps you prepare a special breakfast for your partner on their birthday, wedding anniversary or valentine's day.
Downsides
The waffle maker has its downsides. It doesn't beep or indicate when the waffle is cooked and ready, which means you need to be around and attentive with time the waffle would take to cook. It also makes only one waffle at a time, so you'll have to put in more effort and time to cook delightful heart-shaped waffles for the entire family.
Price
If you like to prepare fun and unique dishes for your family or spouse, you must consider buying Dash Mini Heart Waffle Maker Iron for $15 on Amazon.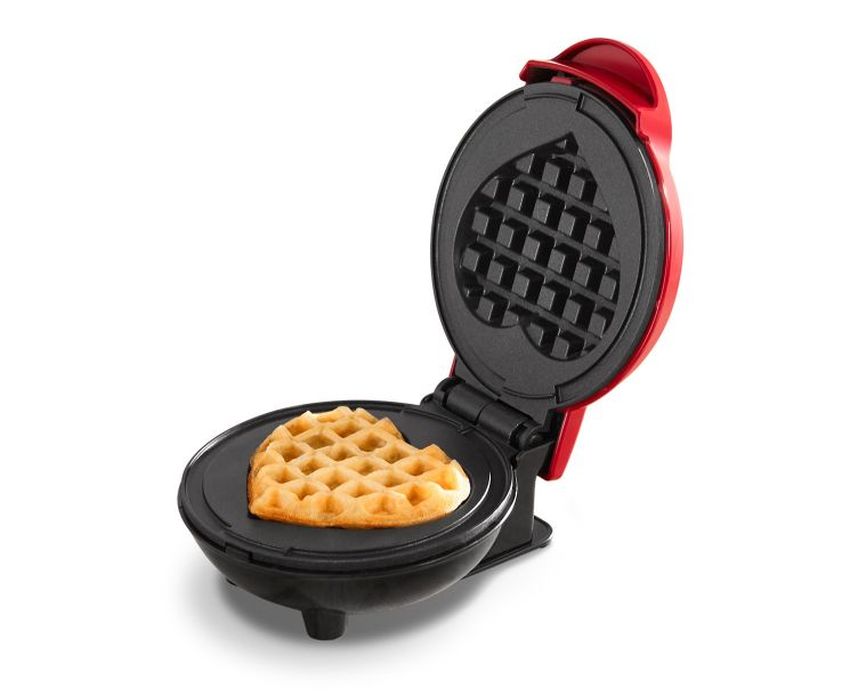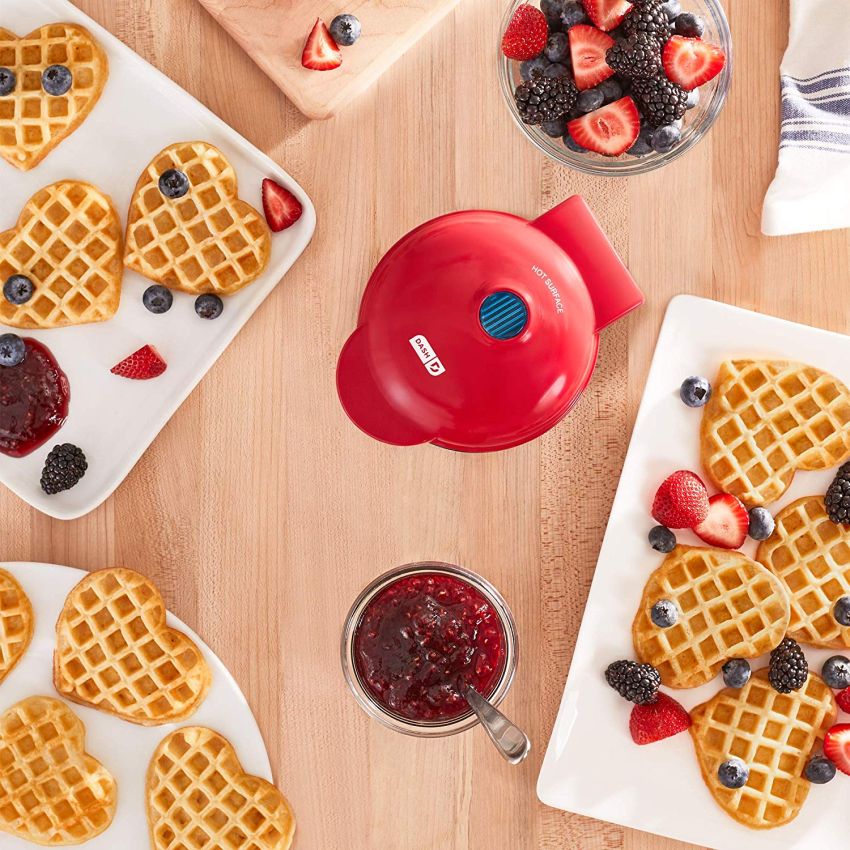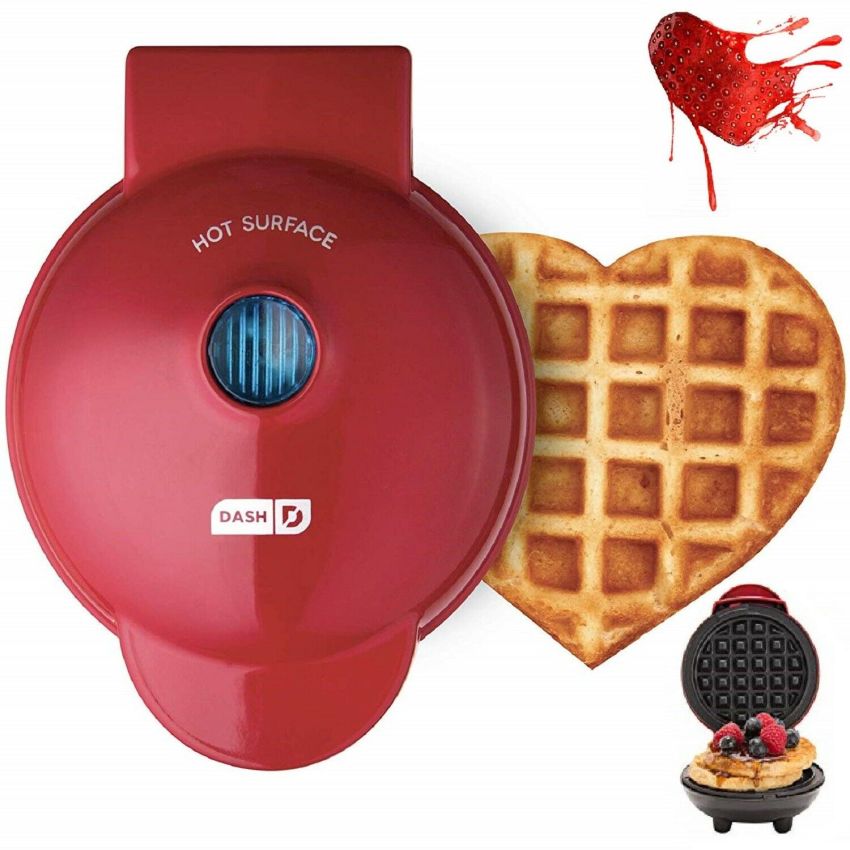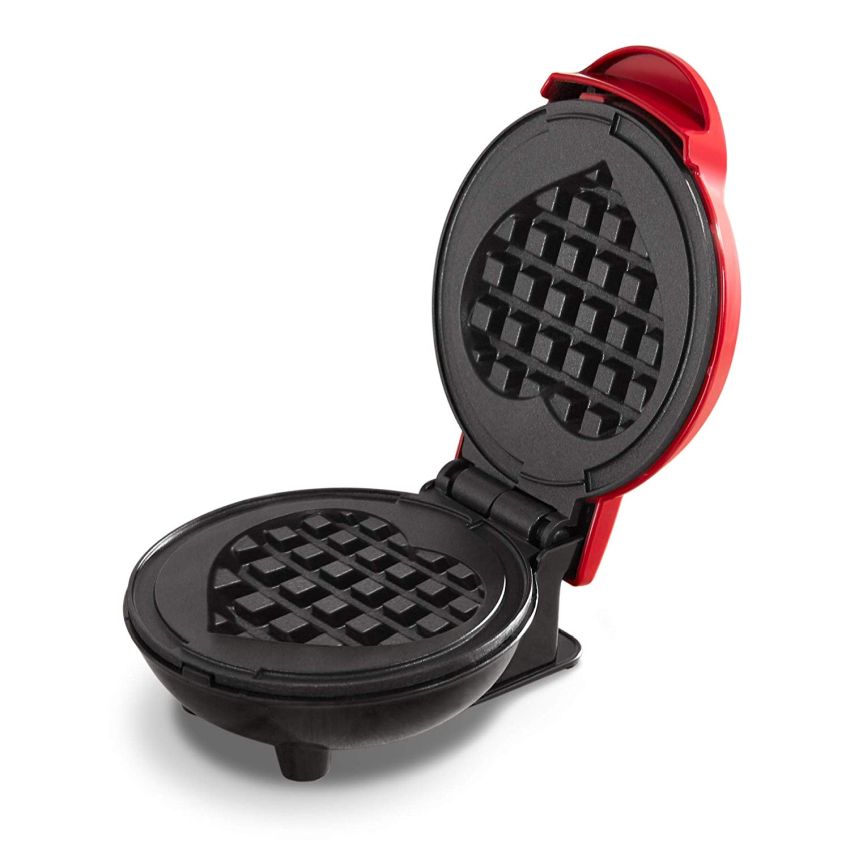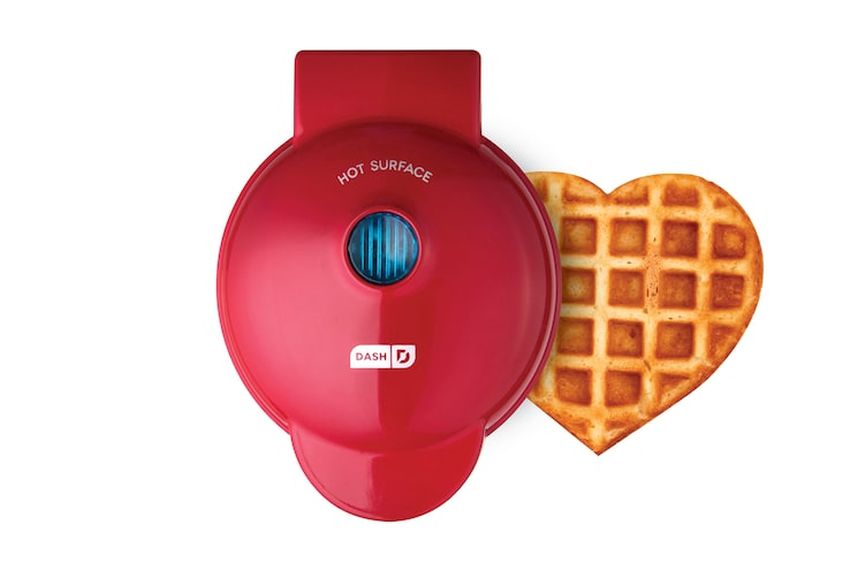 Via: USAToday