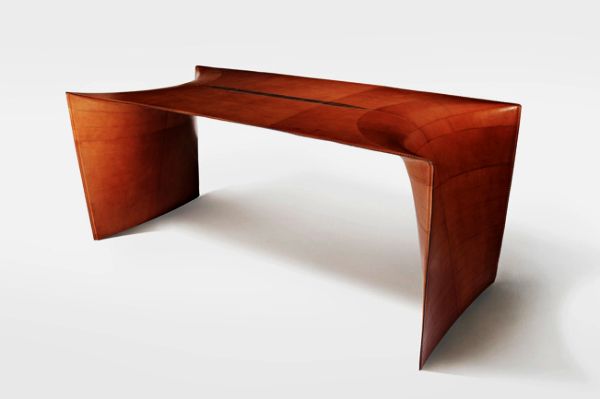 British luxury brand David Linley is back once again with their high-end contrivance, and this time it is in the form of the Equus Desk. Designed by Alex Hall, the Equus Desk is conceived as a 21st century writing desk with its sweeping facades and a contemporary form. However, in its essence, the desk harks back to the original Linley Classic Writing Desk, thus tying up features of advanced composite design with traditional craftsmanship. These evolved attributes are further complemented by the utilization of natural wood as the core material, which imbues the design with dollops of novelty.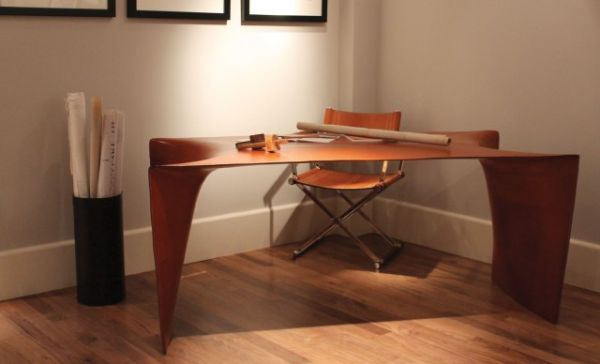 In fact, the utilization and the arrangement of the wooden components in the Equus Desk are impeccably refined. The polished surfaces and the curvaceous facades add to this glistening effect, which in many ways reminds us of a streamlined metallic structure. However, in spite of the high-quality of the cabinet making, the design essentially remains simplistic in its scope with a few innovative twists of its own. One of these 'twists' include a walnut center panel that can be rotated to reveal a secret pen holder. This inconspicuous mechanism is a symbolic allusion to the famed hidden cabinets of many Linley furniture products.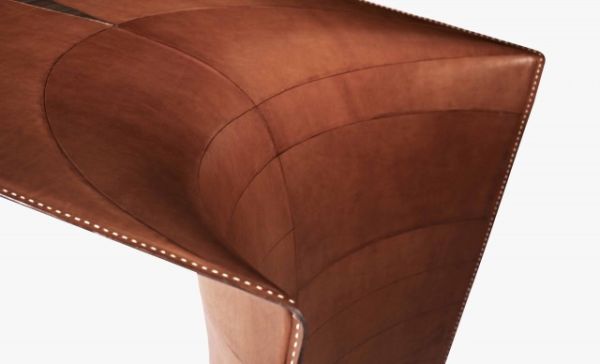 As for the structural magnificence of the Equus Desk, this is what David Linley had to say –
Taking the proportions of the Linley Classic Writing Desk, Alex Hull has created a seamless ultra thin form. A visually simple desk is achieved using the best of British advanced composite engineering and the traditional craftsmanship of saddle makers.
So, at the end of the day, the ambit is not only about the elegant aesthetics, but also about the complex engineering process that led to that impressive visual scope.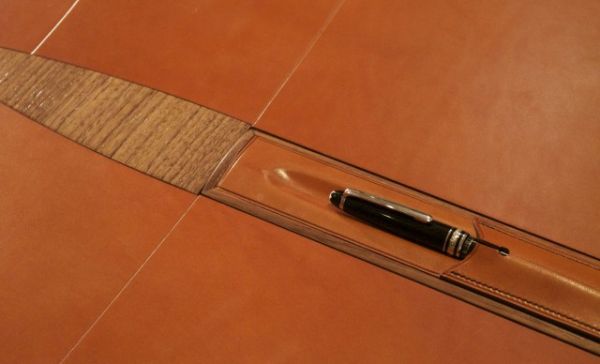 Dimensions – H 770, W 1730, D 840 (in mm)
Price – £35,700 (around $57,000)
Via: DavidLinley