It's practical to invest in furniture that can serve multiple purposes to make the most of the small space. So instead of spending money on bulky shelves those take up too much space, try purchasing a bed with hidden storage underneath.
Here's a new bed that's built within a tiny space in a 30-square-meter house. It is all-in-one piece of furniture to keep you cozy at night and also has hidden drawers under the platform for keeping your room clutter-free. The bed is designed within particular dimensions to fit perfectly in the available area.
Created by interior and furniture designer Davide Mezzasalma, the wooden bed is handmade with fine detailing. The platform is made from long wood slats that can hold weight of any individual along with the mattress on it. This platform is kept wider than the mattress to form a narrow walkable surface around the sleeping area.
To one end, a tiny bedside shelf is also created to keep your mobile phone or alarm clock closer to you while snoozing. The wide drawers are placed in front section, under main structure of the bed. This means you can easily store in your blankets, sheets and pillows to keep the bedding neat in daytime. The bed with hidden drawers is really a great way to maximize space in tiny apartments, while solving your various purposes i.e. resting, storage and space utility.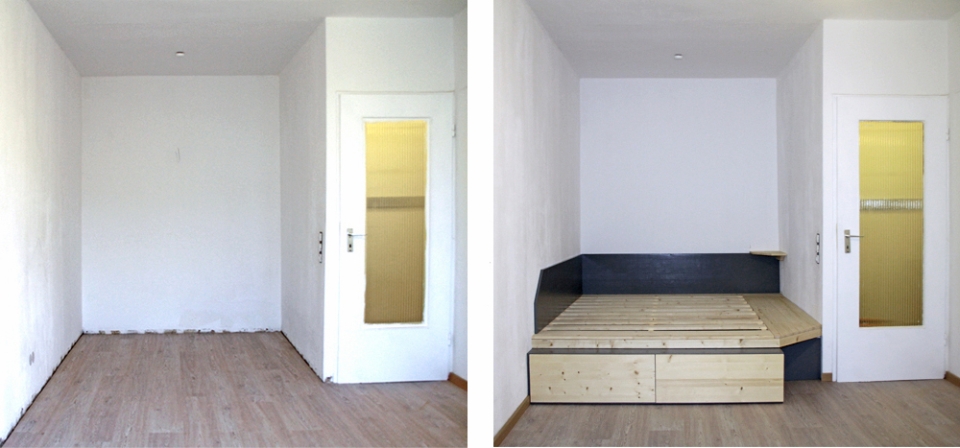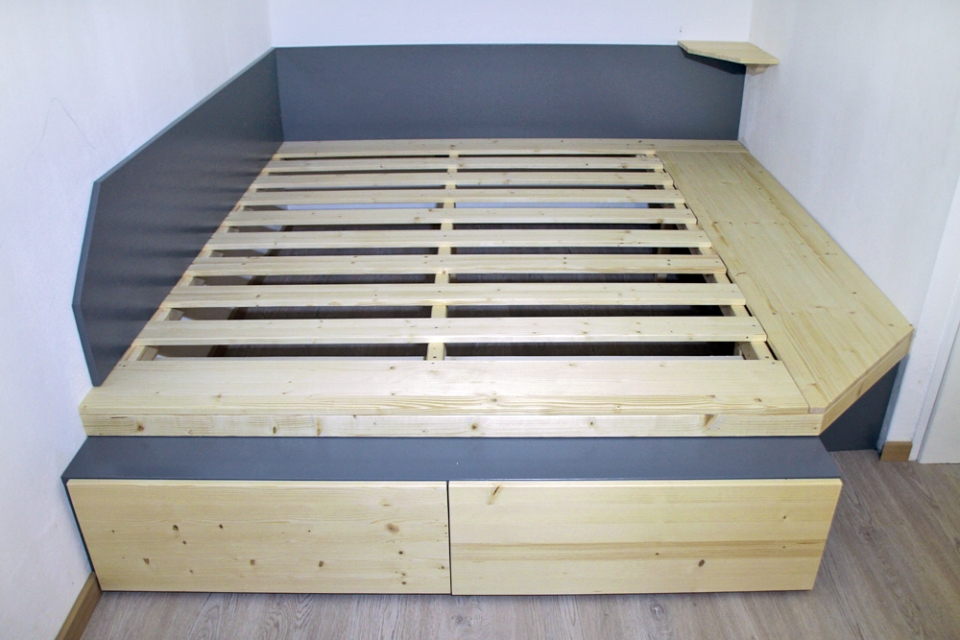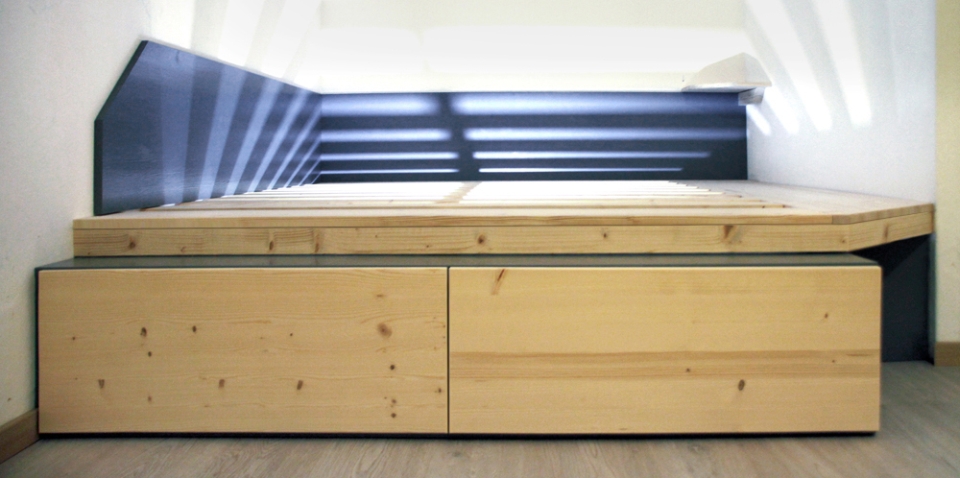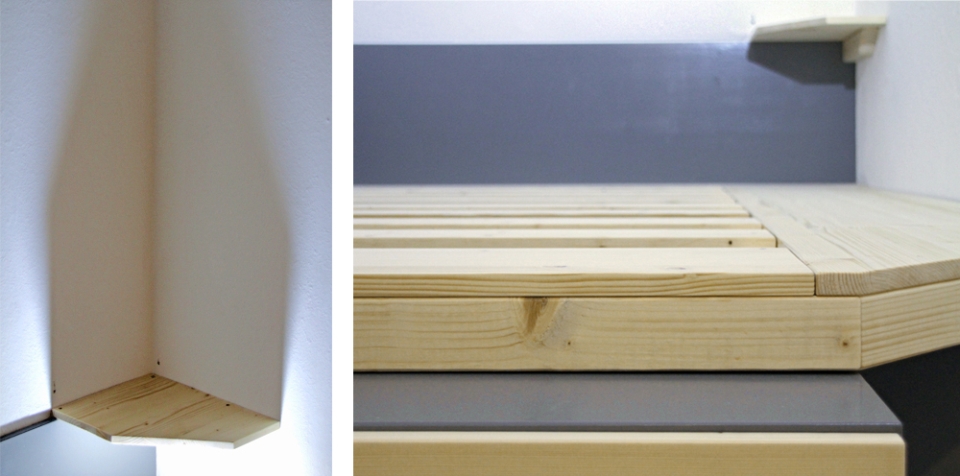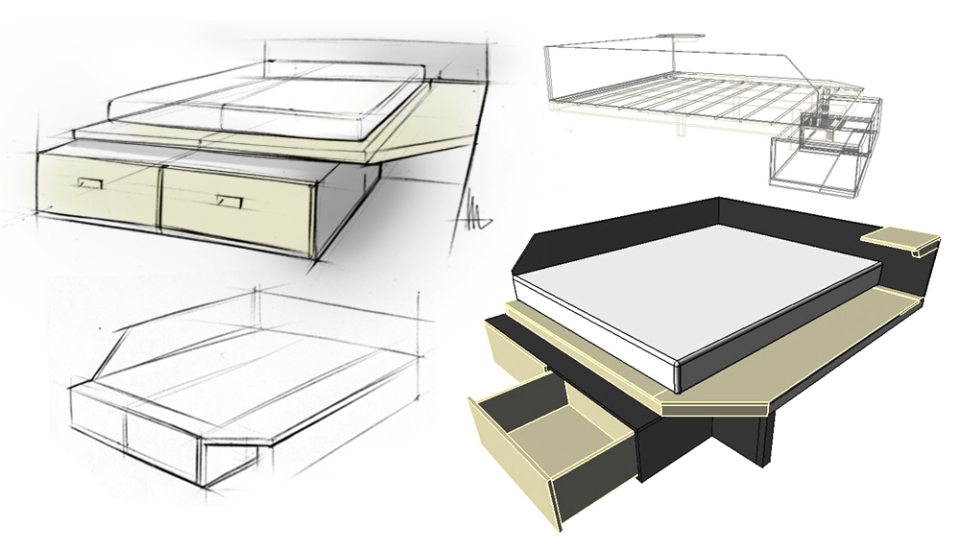 Source: DavideMezzasalma