Previously, we introduced you to Angus Hughe – a CQ University student who built his own student pad using recycled timber pallets. Today we bring you another intriguing story of a 23-year-old farmhand who built a beautiful small home without any prior experience of construction. Dayne Bendle from Winkleigh, Devon, built himself a home that cost him just £3,000 (US$ 5,100).
After seeing rapid surge in price of homes, Bendle realized that he won't be able to buy himself a home with just £10,000 annual earning. So, he came up with the idea of building himself a low-budget home that is made from recycled material.
This bachelor pad is based on an abandoned tractor trailer. All the material used in construction of the home is either donated by his friends or bought from scrap dealers for dirt cheap price. The cabin, which is surrounded by a beautiful garden and chicken coop, might look small from outside, but is quite spacious as soon as you step inside. It has a kitchen, living room and upstairs bedroom.
However it lacks basic amenities like bathroom and electricity, but a small home located in a beautiful countryside setting and a friendly neighborhood doesn't sound that bad either.
To keep it real cheap, Bendle has installed a wood-burning stove for winters and gas canisters for cooking. He says,
My parents and friends think I'm a bit crazy living with no electricity or home comforts. I don't really miss home comforts myself. I always find something to do and don't sit on my bottom very often. I've made a lot of new friends around the area.
Currently, he is working hard to make his dream home look better and the only modern-day luxury that he has is a mobile phone which we assume charges using a solar-powered charger. Also, he has plans to make a bigger pad in near future that would, certainly, have a bathroom.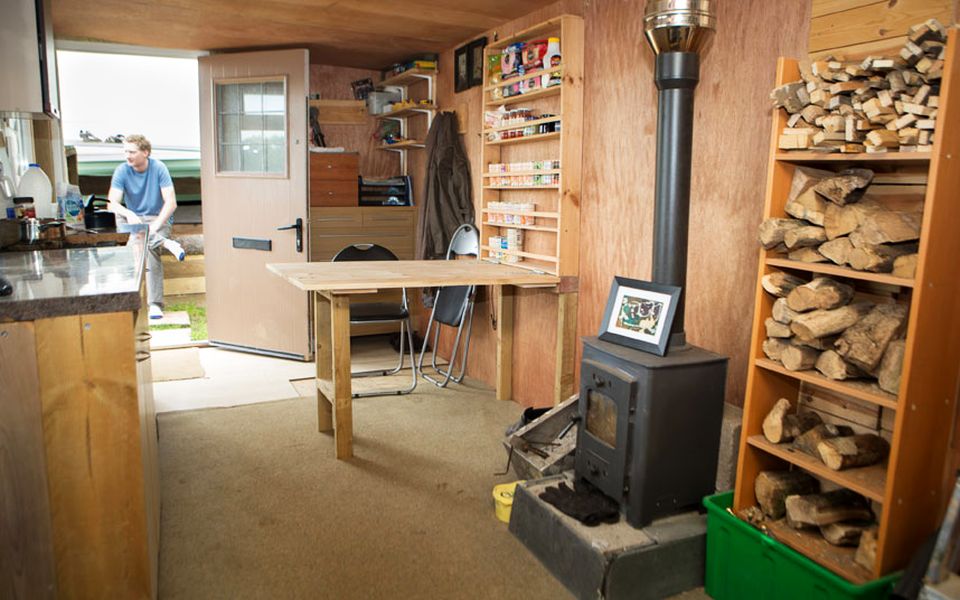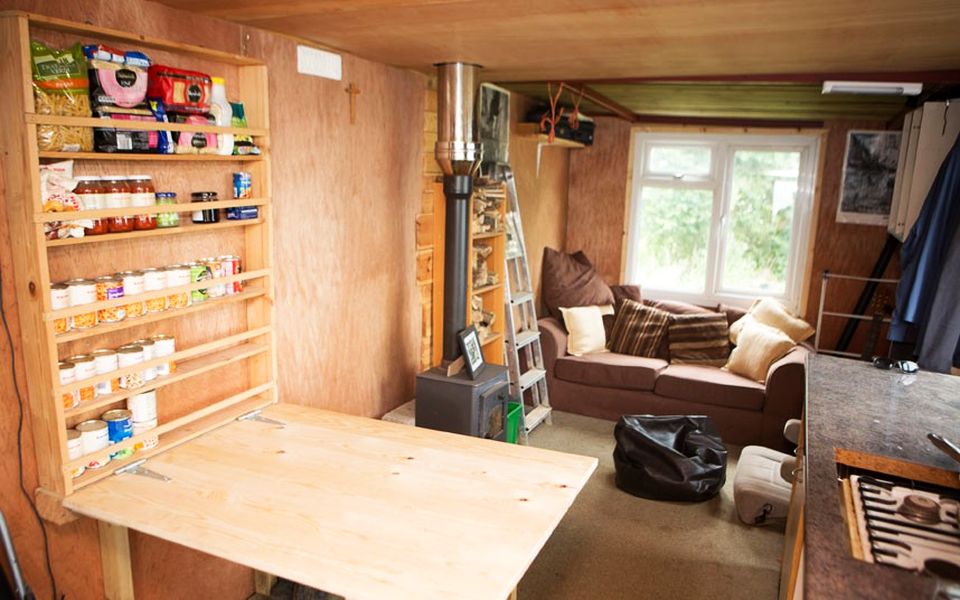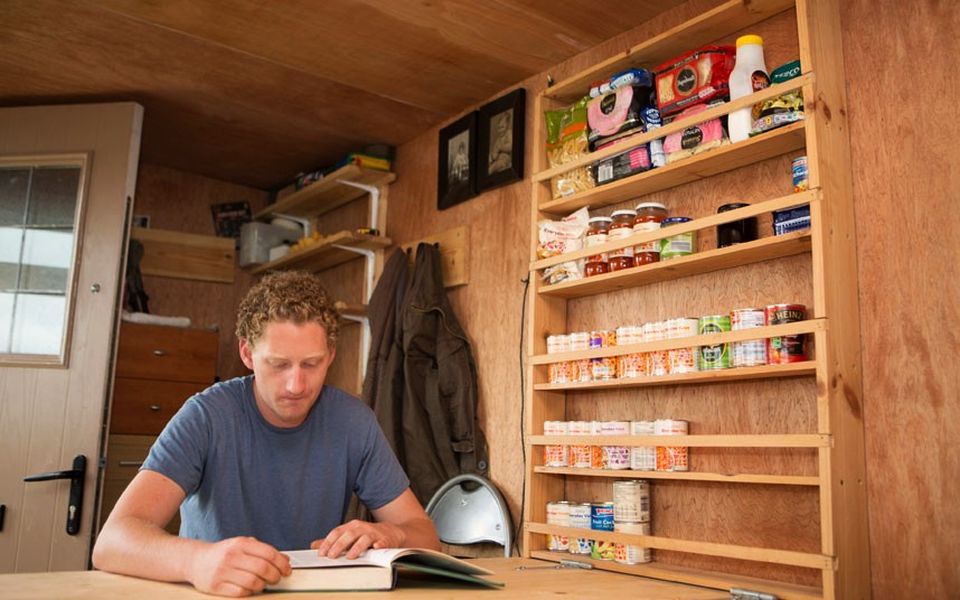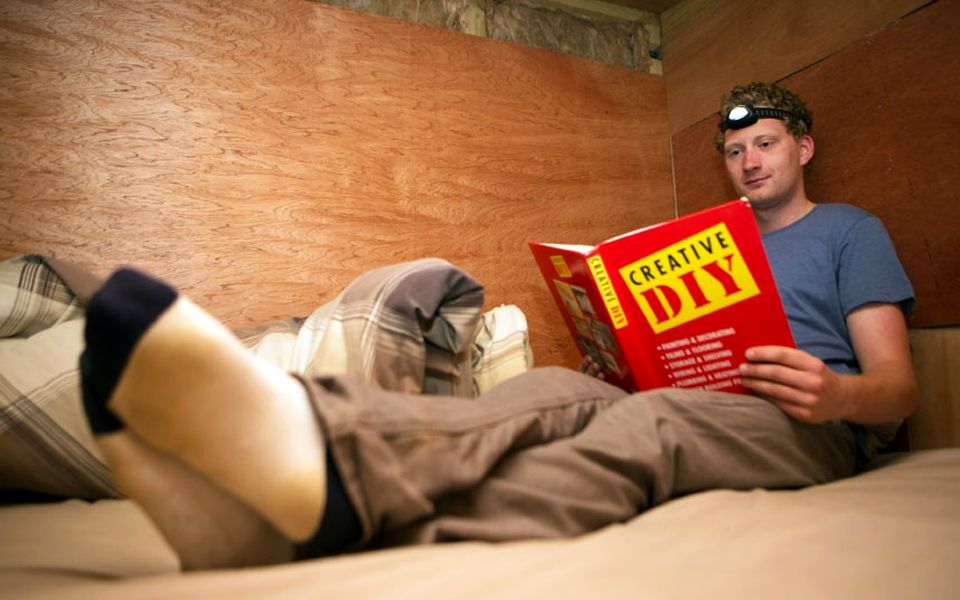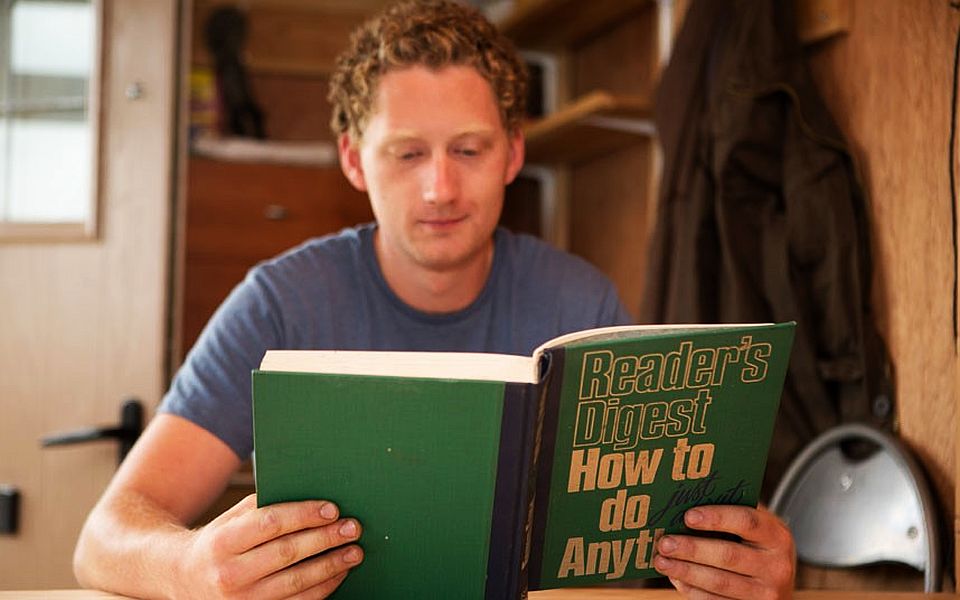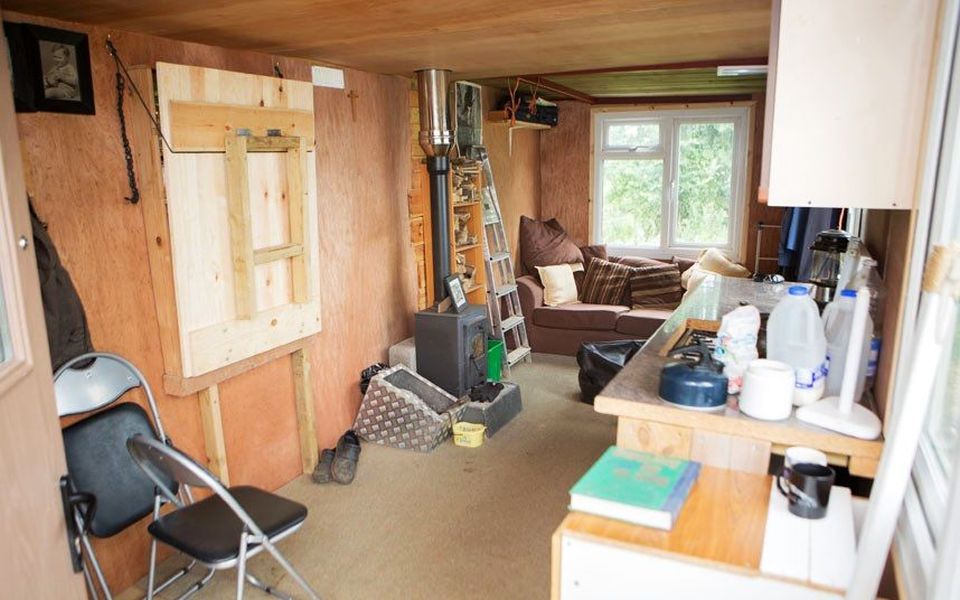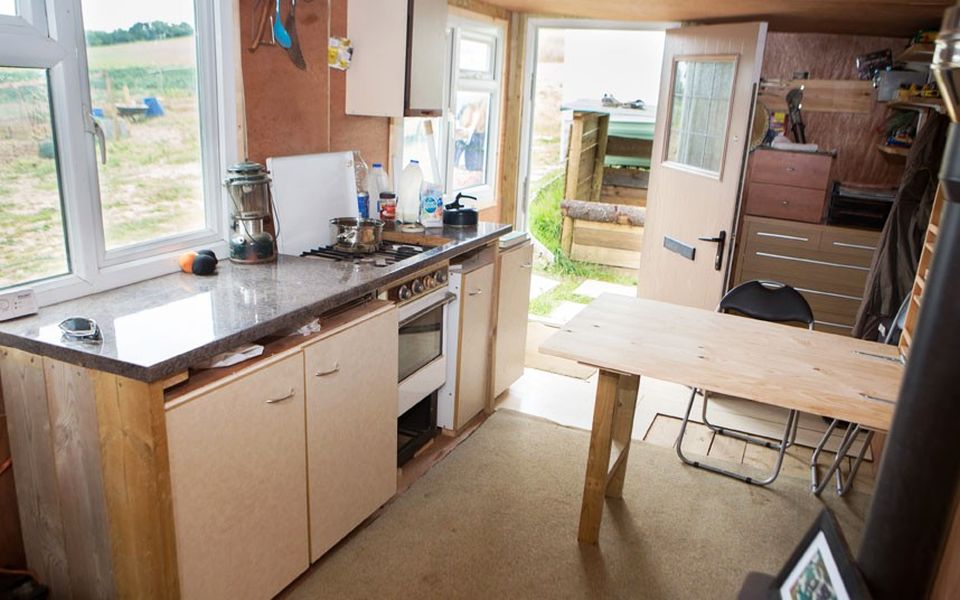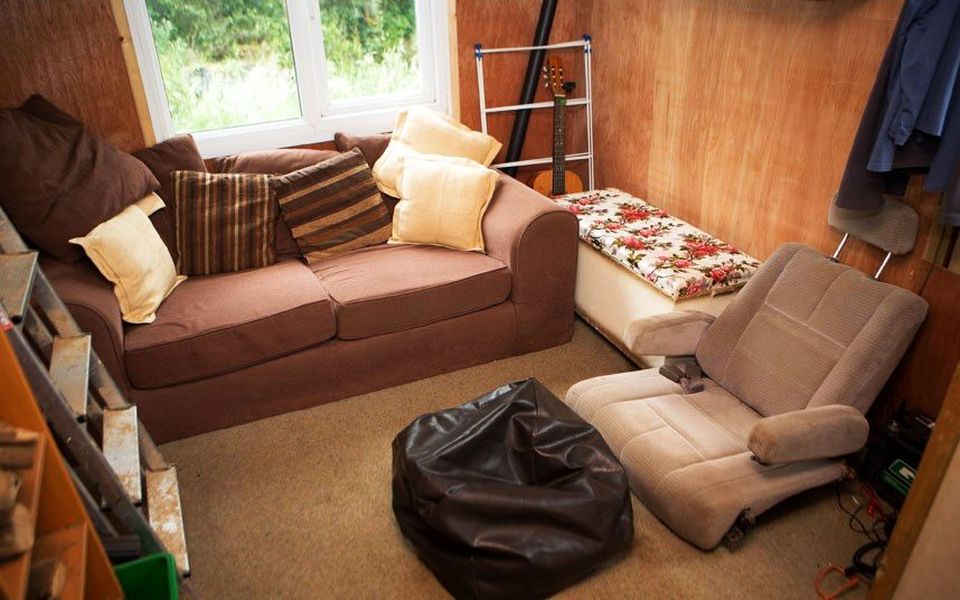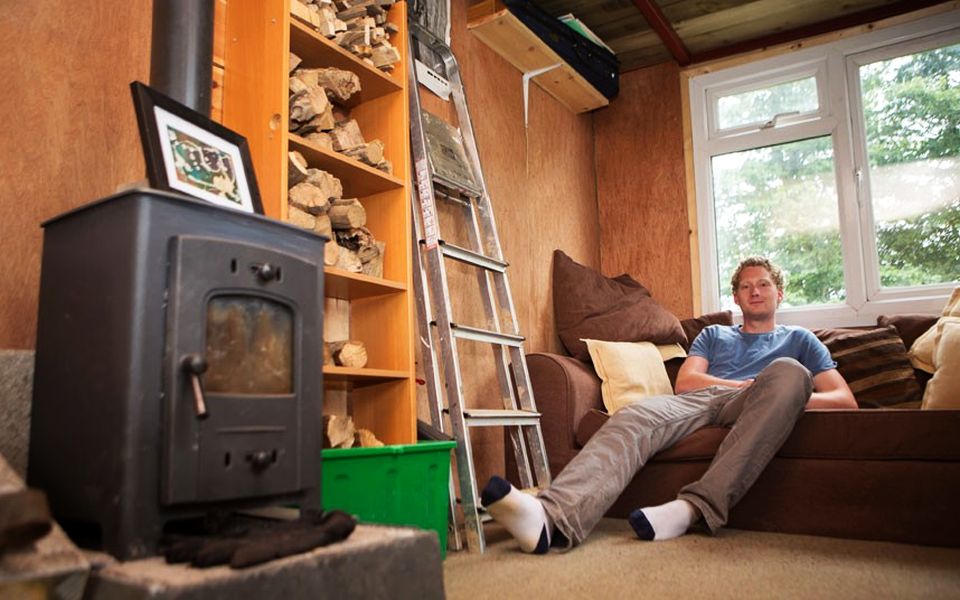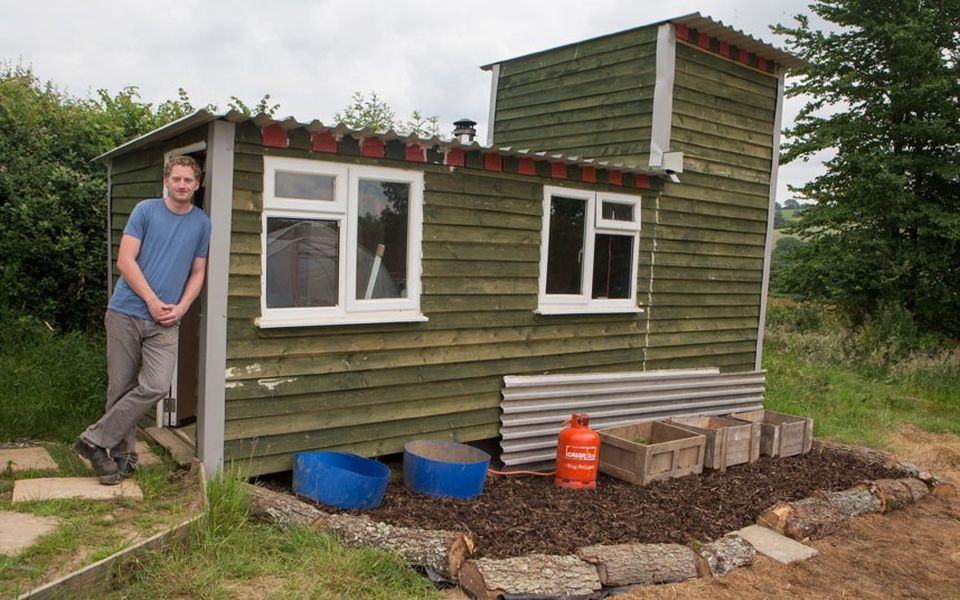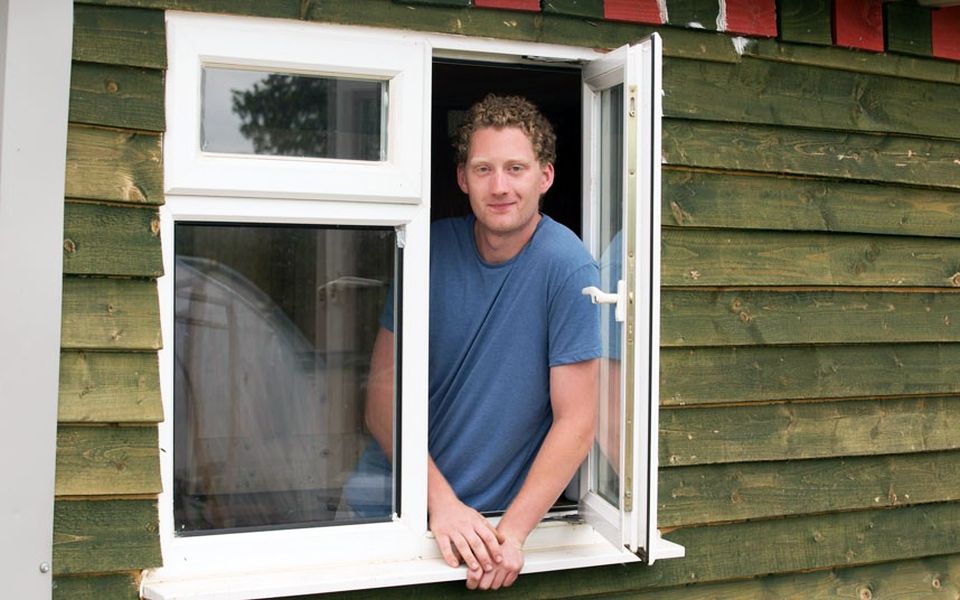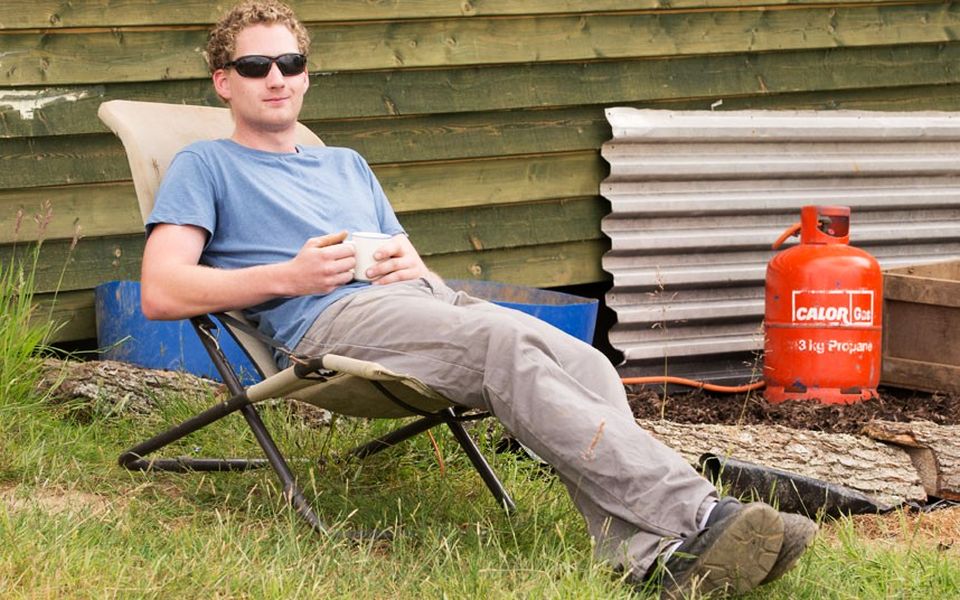 Via: Telegraph