LG partnered with Swarovski, Australian renowned crystal manufacturer, to add flamboyant flavor to the shelves of IFA 2014 in Berlin with latest OLED curved TV with a crystal-studded stand. It is only 16 kg UHD TV with almost 4mm ultra thin curvy design. LG has also used advanced pixel-dimming technology in the television for providing better picture clarity and natural color pixels with infinite contrast ratio.
The intriguing feature of this exclusive OLED TV is its Swarovski crystal-embellished stand that includes about 460 aurora boreallis gems, all put in by hand using stencil custom especially created for the occasion. With these shiny crystals, black frame of the curved TV resembles stars twinkling in pitch-black sky at night.
LG Curved OLED TV will be exhibited at the event in Berlin from 5th-10th September. The company is tight-lipped about the extravagant price tag to match its glittering look. What we know is, this gorgeous piece of art will be available in limited edition, i.e., only a few lucky ones will be taking this home. So, those who want to bling-up their living room, just keep tab on this splendid art piece at the event.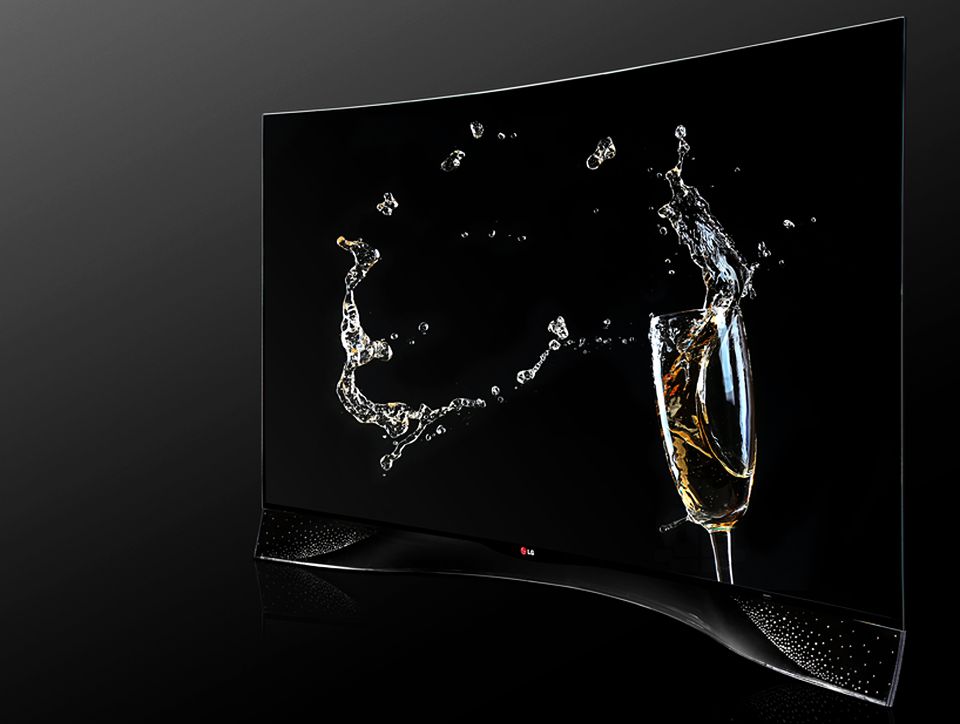 Via: LG