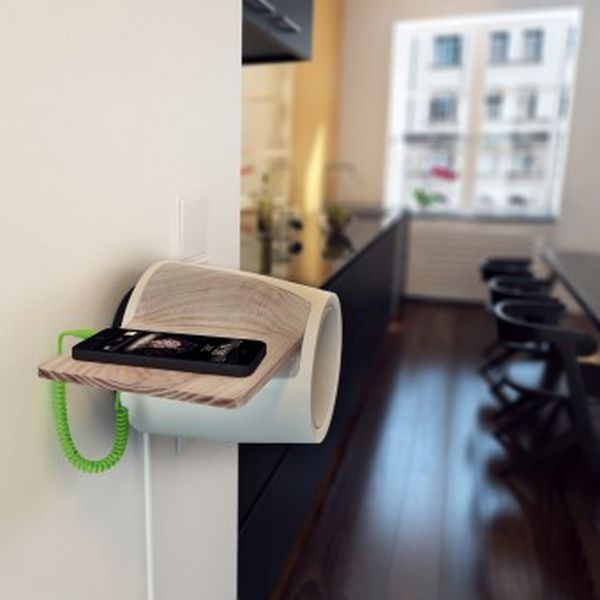 Wall mounted Bluetooth speakers might not be the novelty items anymore, when it comes to the contemporary trend of music systems. However, it is the smart design language of some contrivances that sets them apart from their other Bluetooth brethren. The above pictured db60 from design consultancy DN group belongs to this exclusive category, with its compact tube-like bearing which is adroitly complemented by the 'switch-less' minimalist wooden panel. This wooden panel actually extends on one side as a storage wing for keeping your mobile phone (connected by USB to the speaker).
Coming to the db60's working scope, the speaker system can play its music in two modes. The first mode obviously entails streaming music via Bluetooth, thus making the whole set-up completely wireless in its ambit. The second mode involves the conventional 3.5mm headphone jack for a more old-school music listening experience.
We also did mention something about your mobile phones and USBs. In that regard, the db60 has the additional feature of charging your phone through a USB connection, while the device is safely perched atop the wooden wing. Moreover, the 'no-button' external facade of the speaker alludes to a simple setting up process, with the system automatically recognizing (and playing) any Bluetooth or wired device.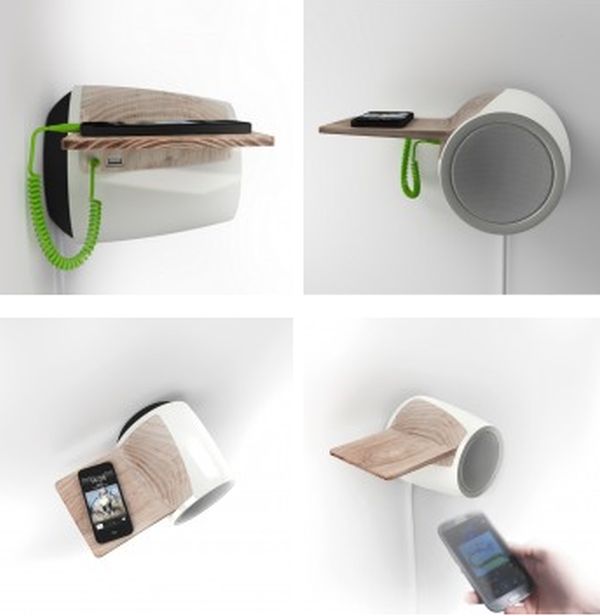 Via: DNGroup