The first thing that comes to mind after seeing Jhongha Choi's furniture collection is it furniture or some kind of wall art. Well to clarify it is both. Dubbed as De-dimension_From 2D to 3D, the collection adds a new spin in flat pack furniture making them an engaging art of metamorphosis.
First unveiled to public, after earning Master's degree from Design Academy in Eindhoven. The collection includes bench and stool that can be popped from the wall and by simple pressing transforms into a functional piece of furniture that after use can be placed back on the wall.
According to Choi, in a time where society experience the images in relation with advertising, image circulation and internet, why don't we question an image? Trying to make people and society to get stereoscopic and attempt to direct experience with the image.
Transforming from  flat, to 2-dimensional, to a 3- dimensional functional objects, the De-dimension is a conceptual work of art that might look tricky to sit, but is a purposeful collection that brings space in compact living.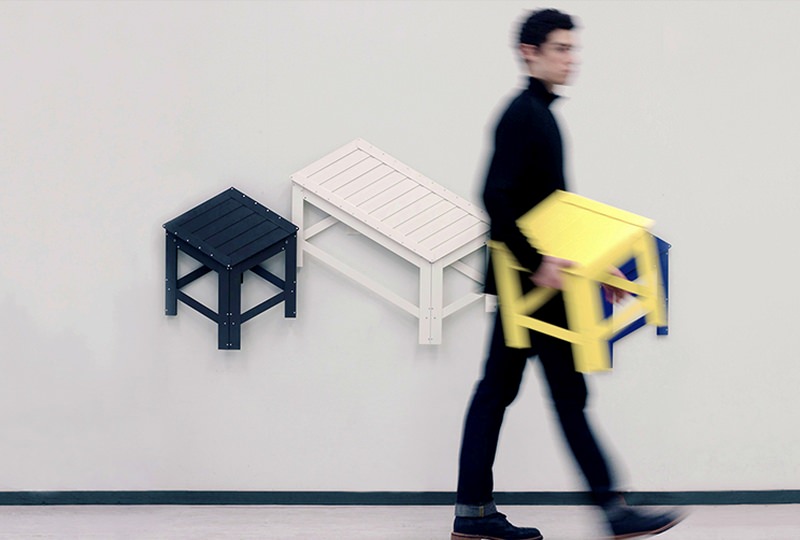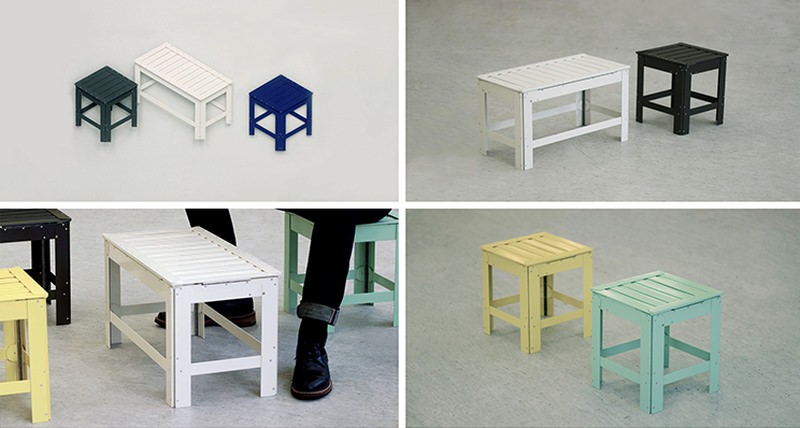 Via: Gizmodo