Deadpool, fictional antihero appearing in American Marvel Comics, is a twisted character with a witty sense of humor. You can call him a superhero, antihero or an insane bloke. Strangely he likes pointy objects and now his weird fondness has given him another title, the 'Knife Block.' This is because the popular fictional character is now turned into a guardian holder for cutting tools in your kitchen.
Instructables user Britt Michelsen (BrittLiv) is the man behind this unconventional 3D printed knife holder. Using 3D modeling software and a 3D printer, he has created the head of sassy superhero with built-in knife slots into its head.
MakerBot Replicator 2 printer is used to build this DIY knife block, which is further custom-painted in Deadpool's signature red and black colors with white eyes. Creating a whole head through Replicator 2 was not possible, so various sections were printed at a different time, and later glued to form the human head.
Deadpool fanatics can now build their own superhero-inspired knife holder by following the steps given on Instructables. It will be a wonderful addition to your kitchen for safely keeping your bayonet collection into Deadpool's head, while adding nerdy appeal to your kitchen decor.
Don't feel sad about stabbing right through his head, as the witty antihero is indestructible.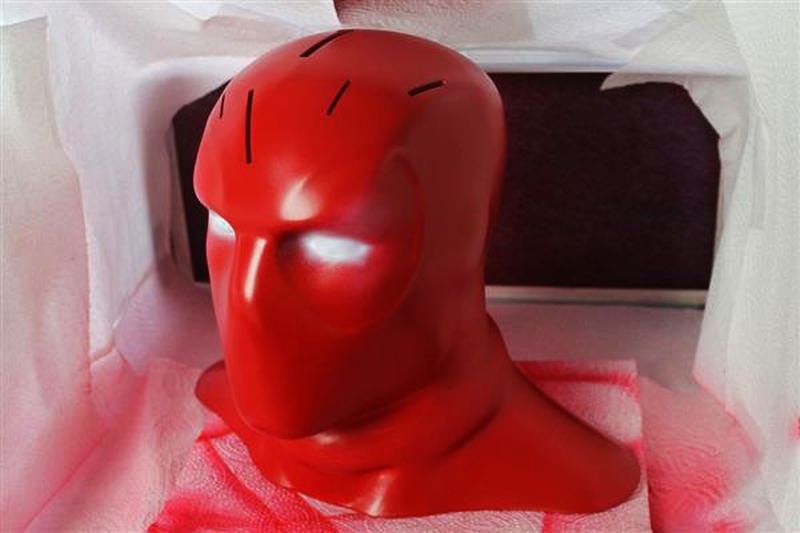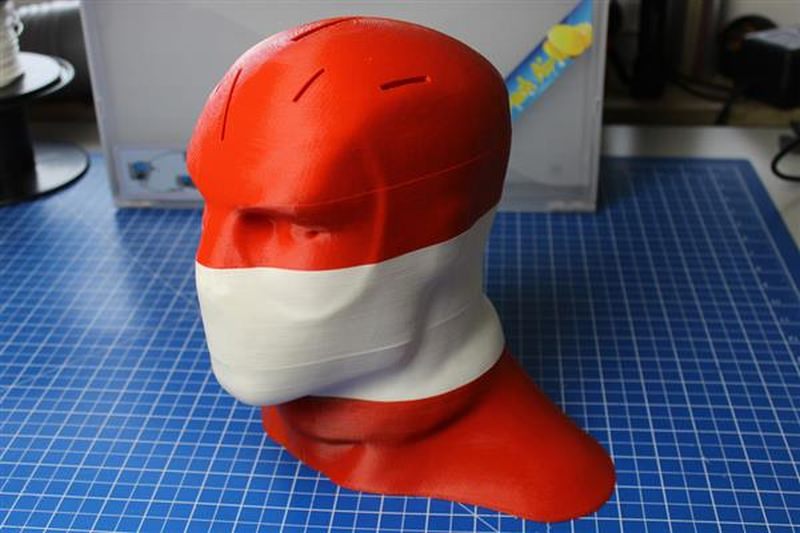 Via: 3Ders