Although Halloween is gone for this year, but we seriously couldn't resist sharing this spooking confection with you. Taking "Death by Chocolate" phrase too seriously, chef Tye Rannosaurus has baked a masterpiece called Death by Chocolate Autopsy Cake to satisfy your inner sweet-toothed demons. As the name indicates, it's inspired by horror movies, highlighting all things dark and scary.
How to prepare?
For those who can dare to eat this gruesome-looking but delicious to taste cake, the chef has shared few baking instructions. He started with baking the rich black chocolate sour cream pound cake that's molded in the shape of a skull.
While the chocolate cake was baking in the microwave, he prepared chocolate skull mold. Once the dark chocolate cake was cooled down, he attached the white chocolate skull to it using chocolate buttercream frosting. Next, he painted the white chocolate skull with red and brown food gel dye.
That's not all, after that he applied a layer of marshmallow fondant on the skull cake. Then, he cut the fondant to peall off the layers to reveal the skull beneath. Next step was to add more red food gel and brown chocolate syrup over it, giving it a realistic touch as if a real blood-stained skeleton is lying on a table.
It seems only brave-hearted will be able to dig into this scary cake. If you like it, you can surely try making this spooky cake at home for next Halloween. Well, that means you've to wait for a whole year. So, just try baking it for any other occasion to give hebbie-jebbies to your guests.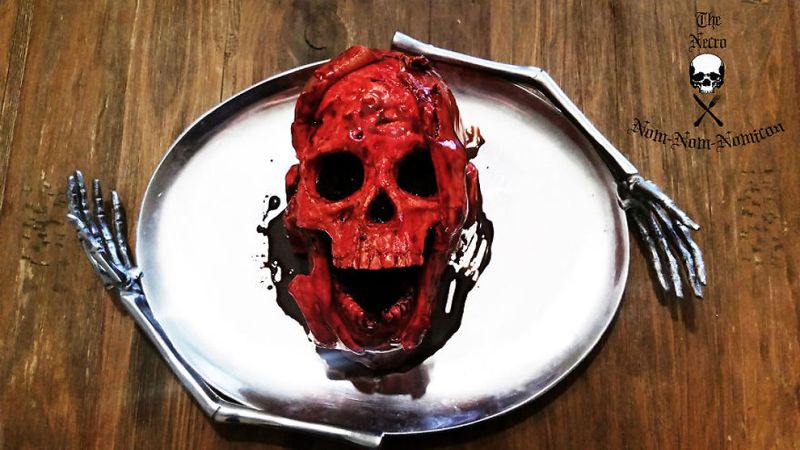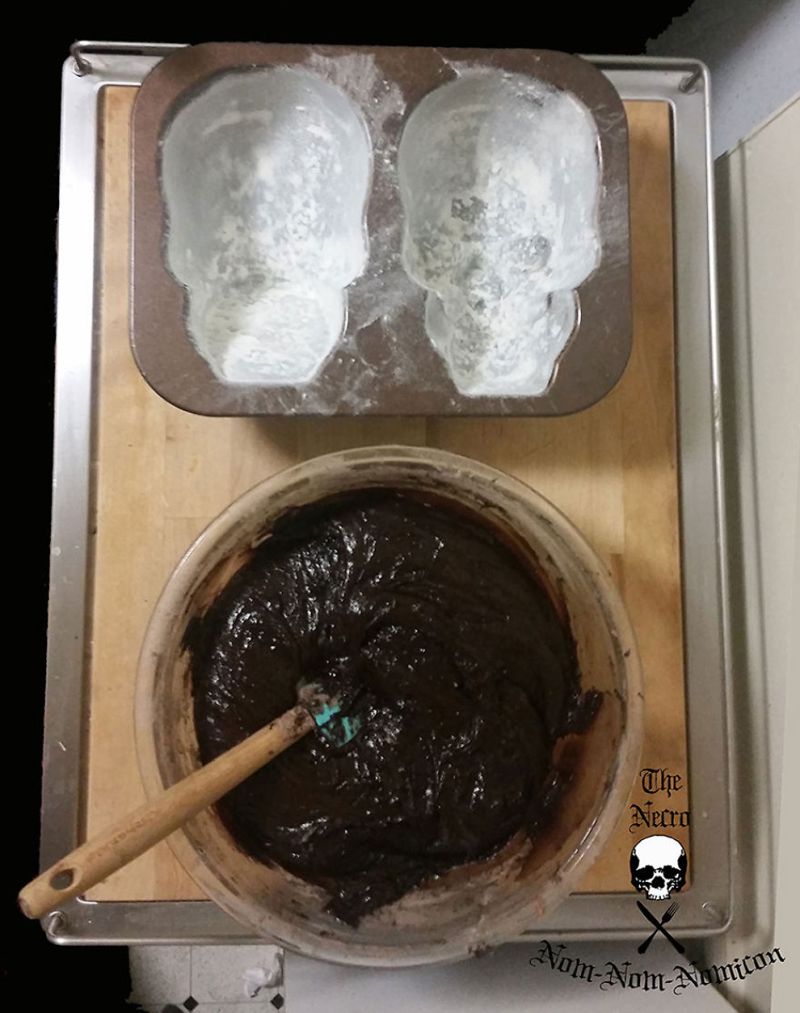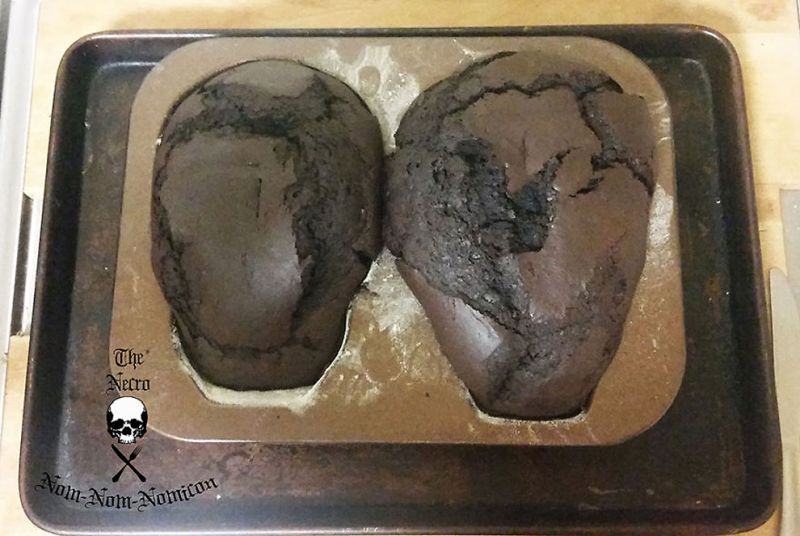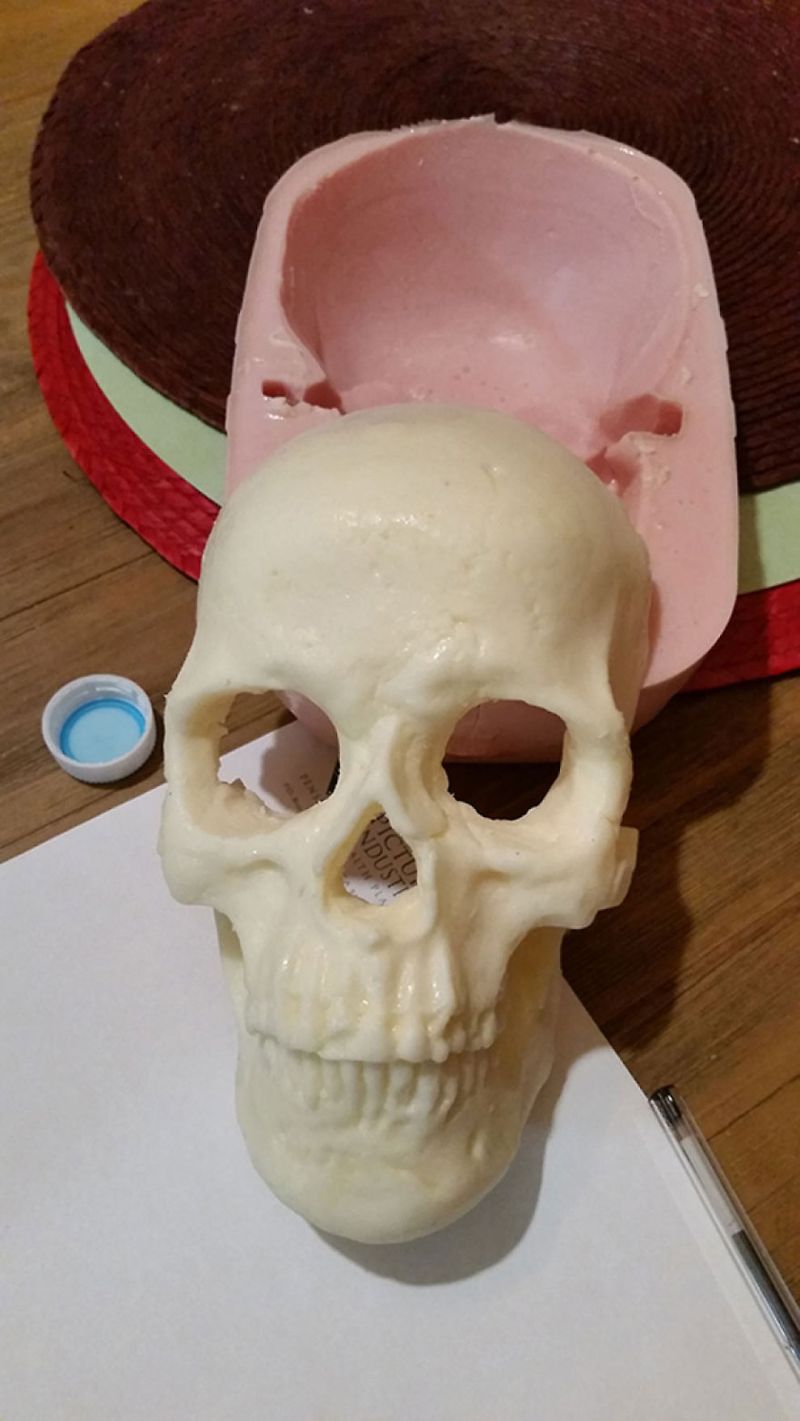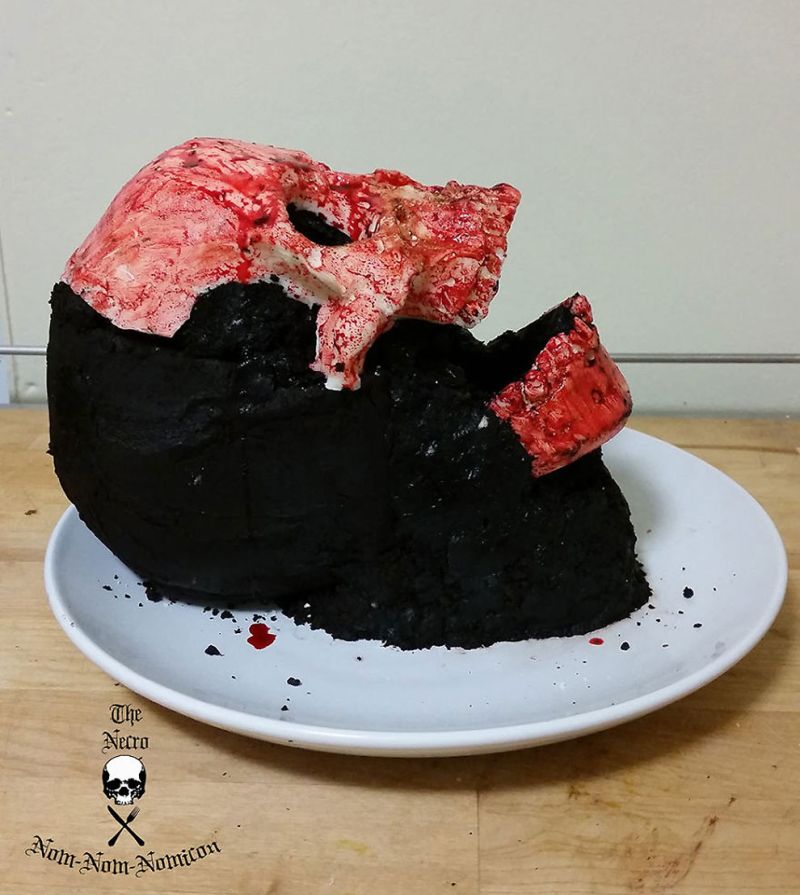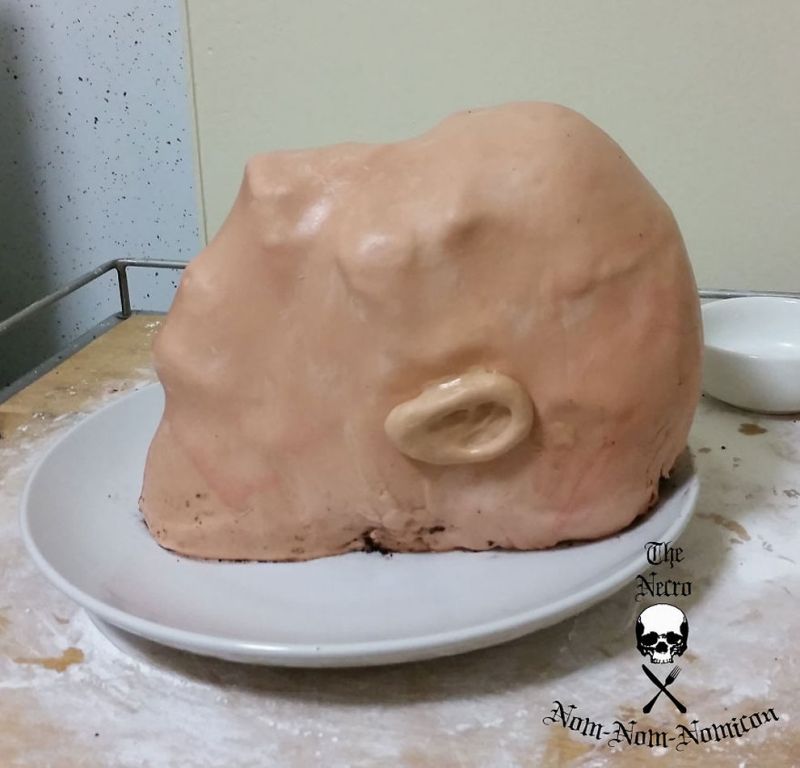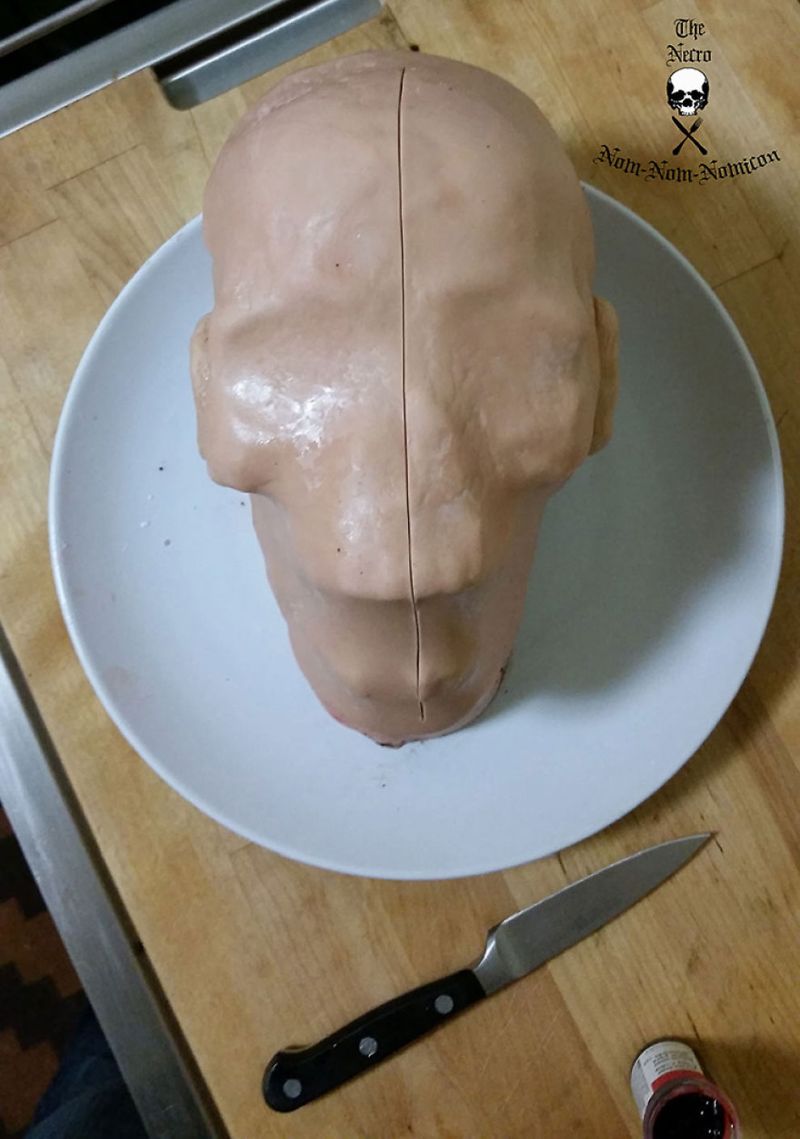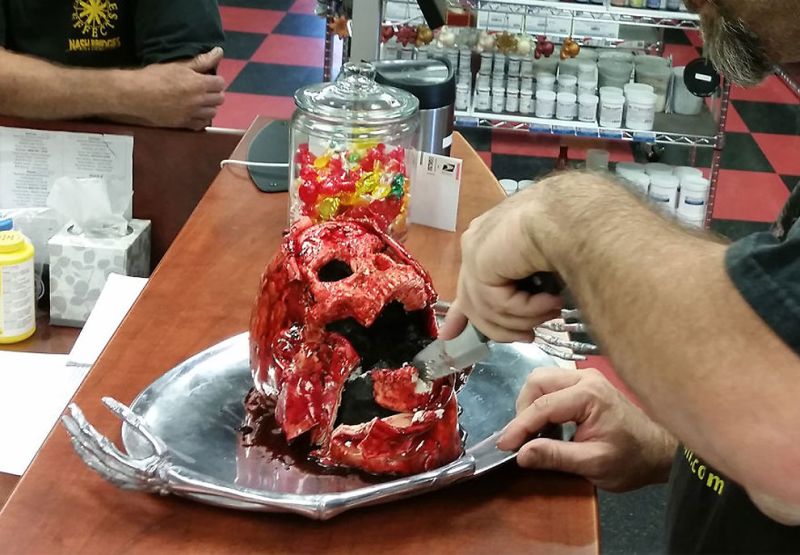 Via: DesignYouTrust