United States-based AnsonDesign is cleverly using the Dark Side to keep your plants healthy and blossoming. The Etsy shop owned and managed by Jessica Tyler Anson, has been creating handmade concrete decor for home and garden.
Nevertheless, this time the dynamic designer has created something that will be admired by the Star Wars fan and enthusiasts. Inspired by the famous Star Wars ships, Anson has handcrafted planters that are ideal for air plants and succulents.
Made from sealed concrete the planters are available in the iconic shape of Death Star and Millennium Falcon.
Death Star Concrete Planter
The cute Death Star air plant holder is a perfect little addition to home decor. Ideal for both home and office use, it can also be used as a paperweight. Measuring 2 1/2 inches in diameter, the planter is idyllic for both indoor and outdoor. Priced at $12, the planter includes air plant too.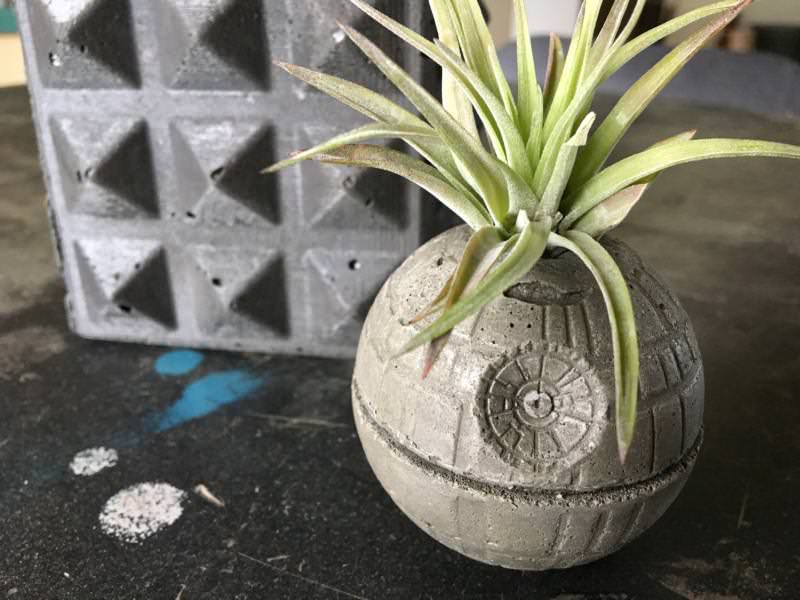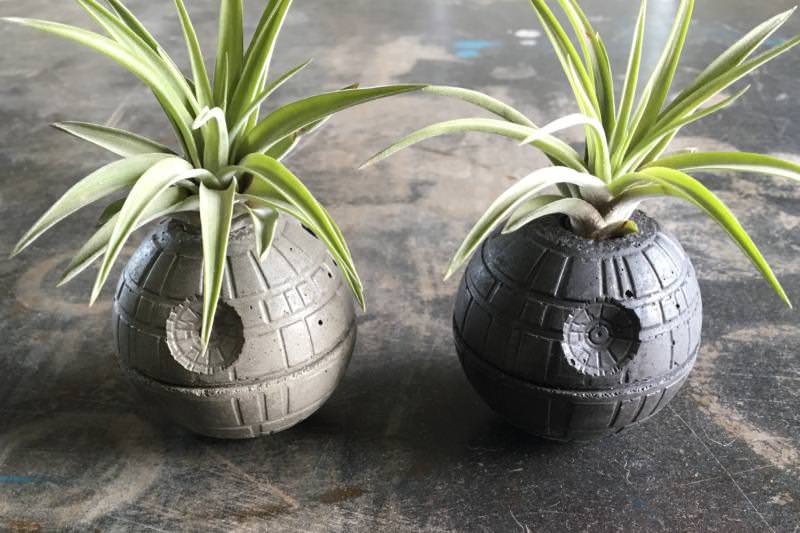 Millennium Falcon Concrete Planter
Available in two sizes, the smaller version measures 2 1/2 x 3 1/4 x 3/4 inches, while the larger version measures 6 1/4 x 8 1/4 x 1 ½. Made from concrete, the Millennium Falcon comes with an air plant and is ideal for gifting purpose. Ranging from $15 to $28, the planters are available in two color variants i.e. natural concrete and charcoal dyed.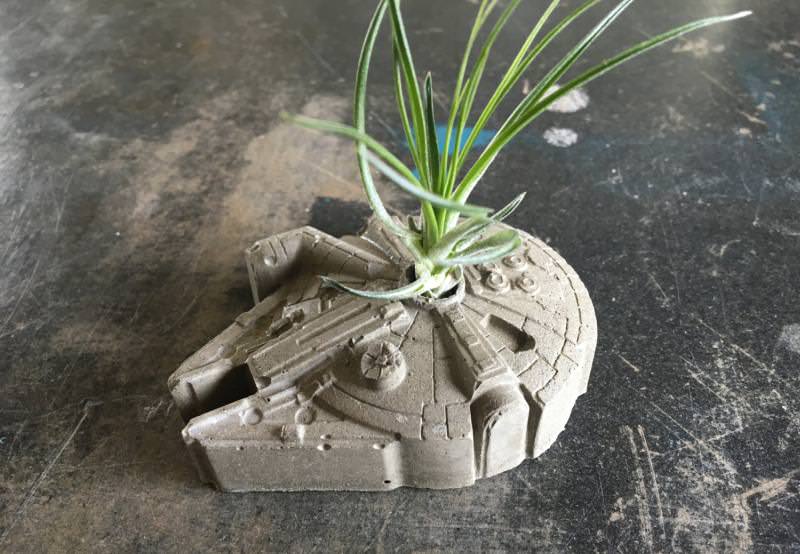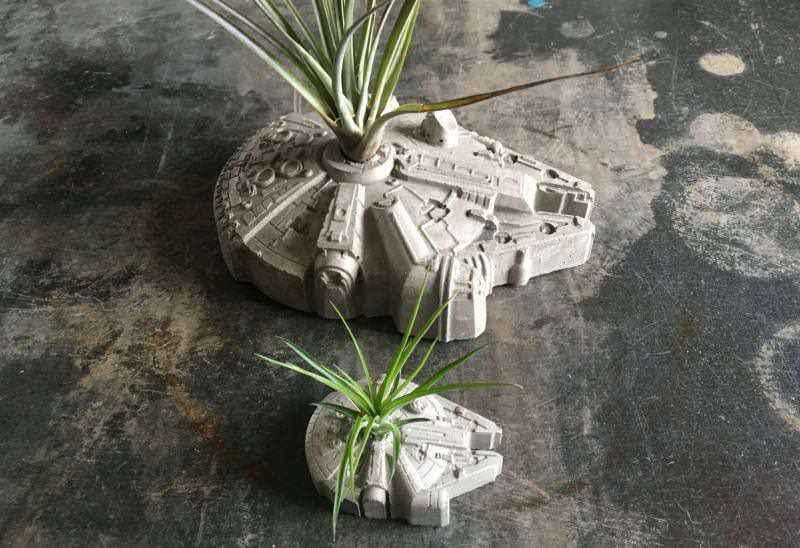 Via: Technobob