Japan-based outdoor company Logos has created an interestingly unique tent that has the capacity to accommodate 16 people inside. The tent entitled as, Decagon Link Station is a modular tent system that supports various tents, canopies and tunnels.
Fabricated to be a bespoke tent that can be easily tailored according to personal needs and requirement, this new tent offers travelers to customize it as per their family's requirements. It is consists of flame-retardant canopy material, fiberglass and steel frames. Weighing 30 kg, the tent can be carried easily via large vehicle to any desired location, and can be erected in maximum five minutes.
Provided with special fastening system, all tents can be easily attached with one another in no time. Meanwhile, it also provides multitude arrangement to create an open and spacious environment. The Decagon Link Station comes with 'link dome' that is the center of the tent, which can be used to connect other decagons tent to the main unit. Coming with five openings, the tent system gives you freedom to connect other tents as per space requirement. On the other hand, 'car joint trap' helps in creating extra storage.
Starting from ¥110,000 (approx. $1,400), it can even lead to ¥36,645 (approx $480). This collective tent unit is ideal for glamping and for people who love to travel with their extended family. This means you can take Decagon Link Station along with you to enjoy holidays and wilderness with family and friends.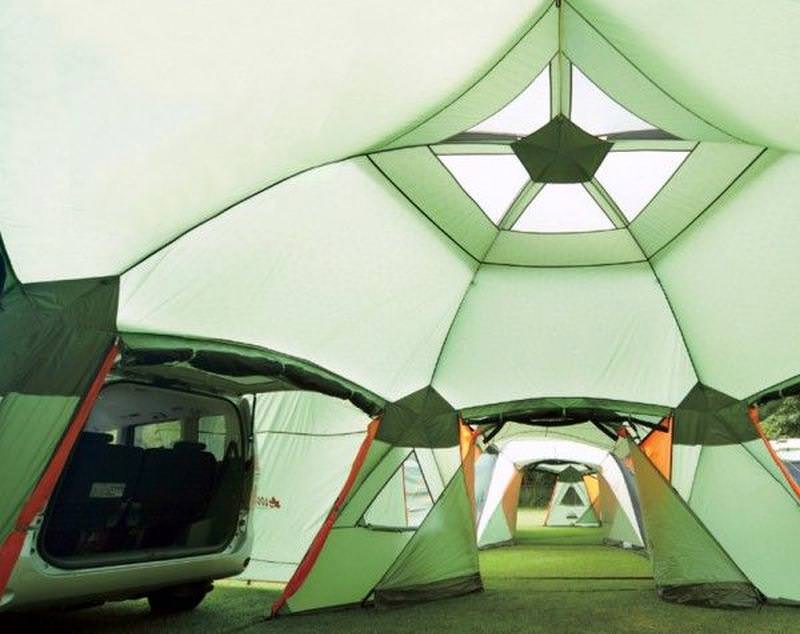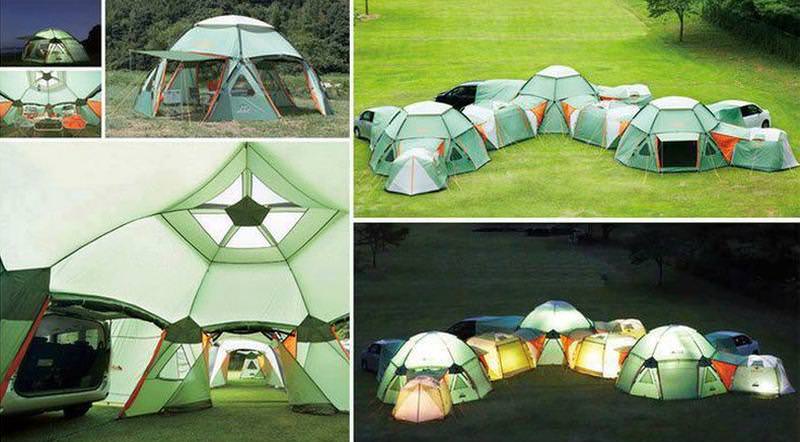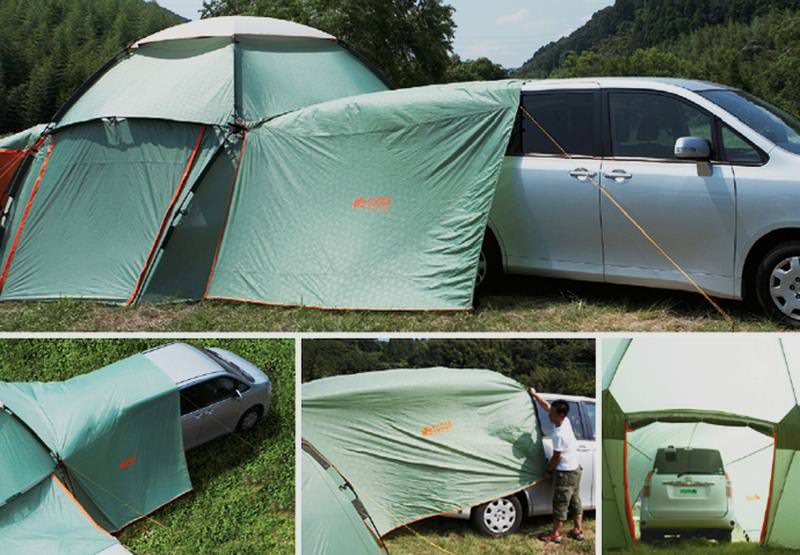 Via: AwesomeJelly