There is hardly anything better than spending time outdoors with family and friends on a cold evening, around a warm fire pit. To make that experience even better UK-based Company Digby Scott Designs has created the unique Decahedron Fire Pit that doubles up as a grill for enjoying barbeque outdoors. The fire pit consists of 10 geometrically arranged steel pentagons forming a semi-spherical design, which is built using CAD (computer-aided design) for a striking appearance.
The whole structure is made of steel that is intended to rust eventually because of oxidation to change its color into rustic brown for a more appealing look. Its dimensions are 24-inches in diameter and stand 30-inches tall with an overall weight of about 23 kg. Overall it is a perfect outdoor object for celebrations with family.
You can use the fire pit at your backyard or lawn to keep you warm in a chilled evening while chit-chatting with your family members. It also comes with a removable grilling grate that can be placed over the fire pit when you want to cook your meal while having a great time with your loved ones.
Although it doesn't offer a large space for grilling food for house parties, it's enough for having a good time with family or a few guests. You can purchase this fire pit to celebrate special evenings in style with summery grilled barbecue as well as the warmth of fire under an open sky.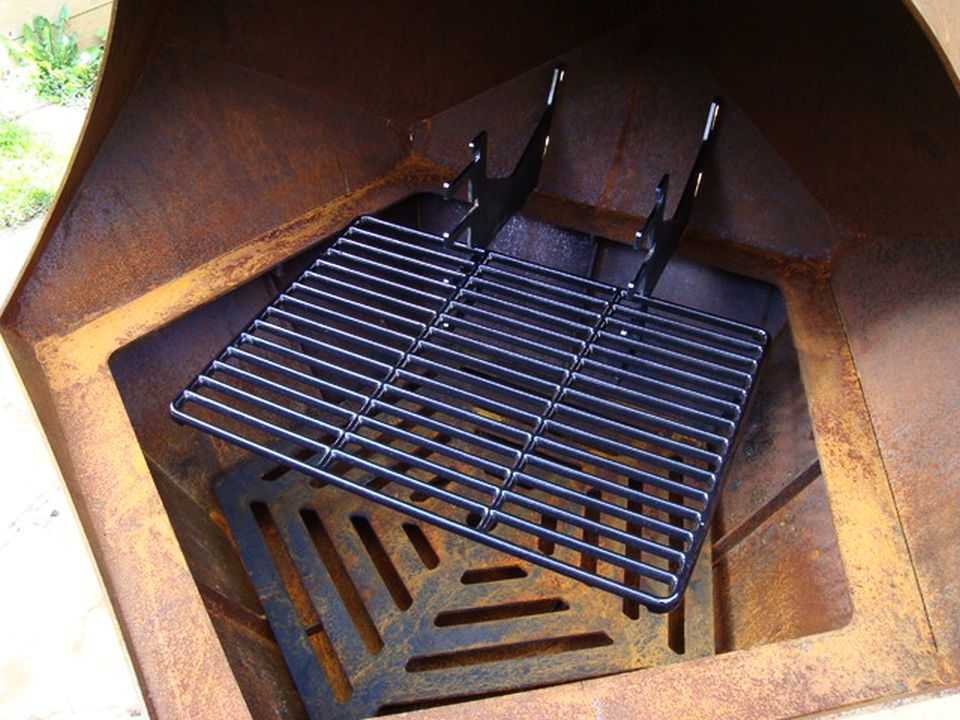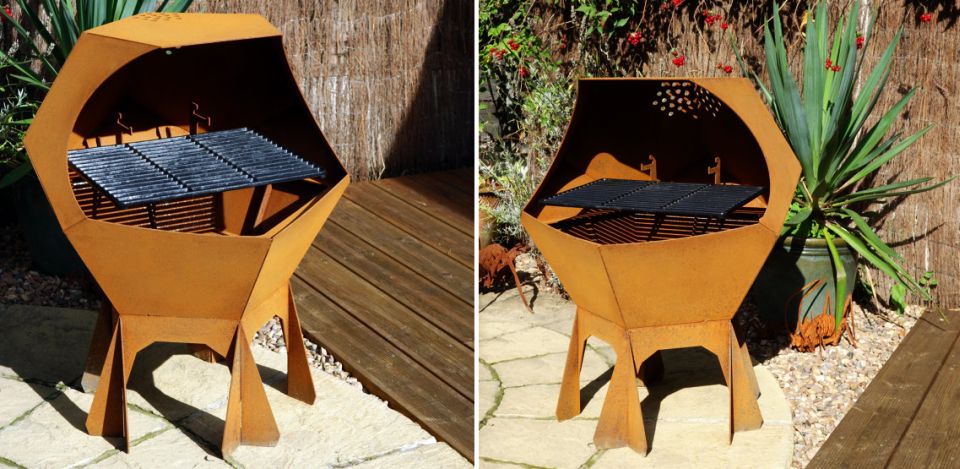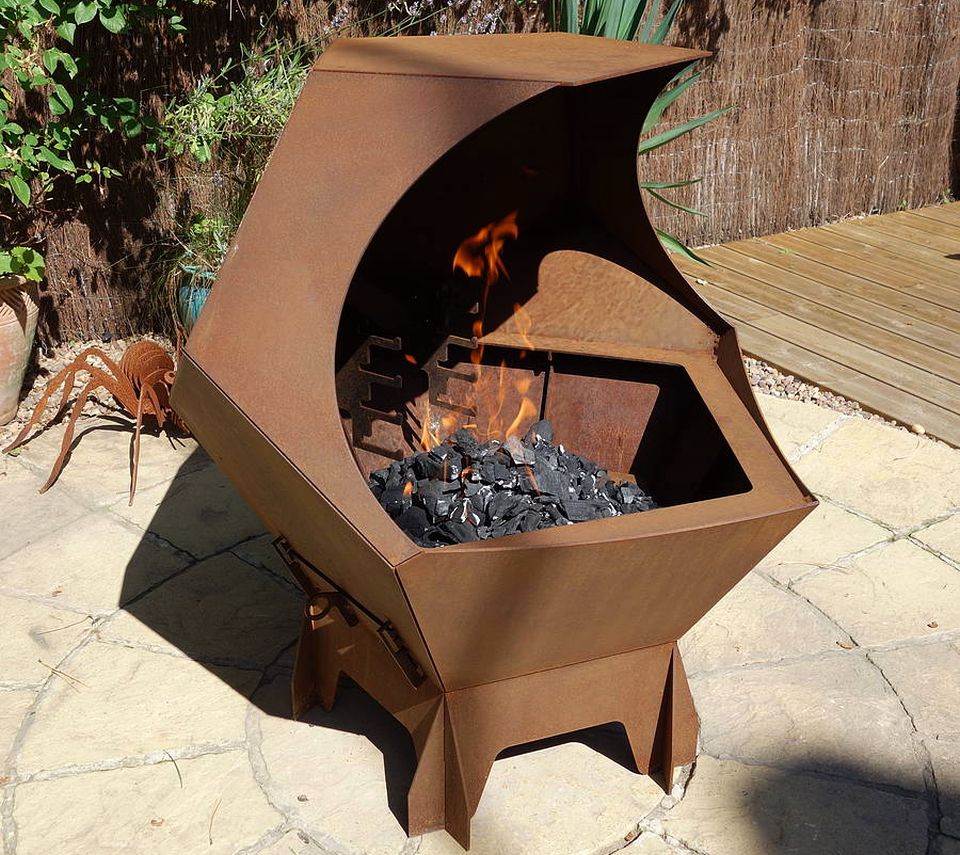 Credit: Uncrate