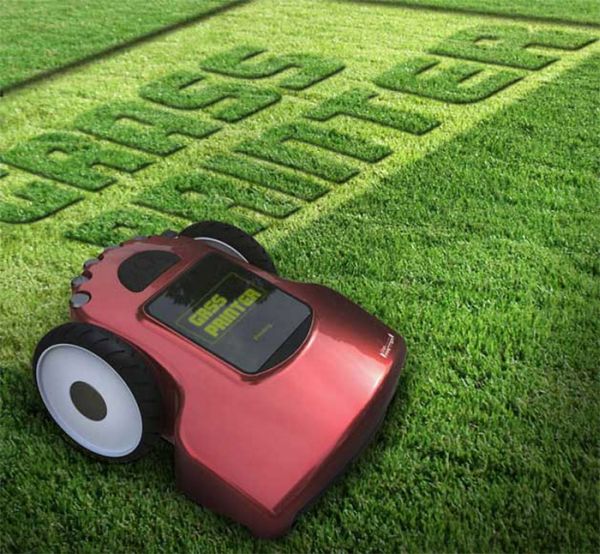 Although owning a beautiful garden, yard or lawn is a privilege to many. After all, these can accent the beauty and charm of your home and give you a place to relax in a fresh environment. But, it also becomes your responsibility to keep your lawn or garden healthy and in great shape and proper mowing is one of those responsibilities. If you own a lawn and looking for a mower, you can go with any robotic land mower that not only levels the grass of your lawn in a less time but also save your energy in doing this job. However, you will certainly fall in love with the Grass Printer, a robotic land mower that can mow graphics into the lawn .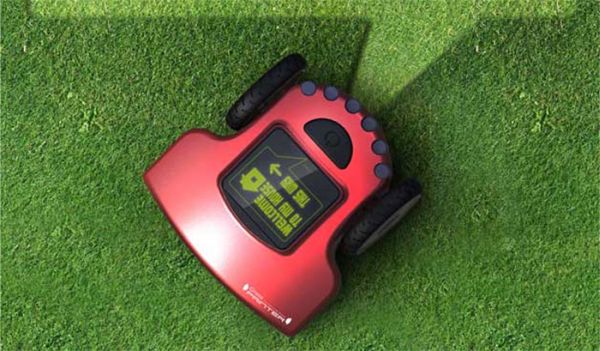 Using the Grass Printer, people can decorate their lawns with any image that is sketched on the touchscreen of this robotic mower. It simply cuts the grass according to the provided graphic. This mower works within the boundary confined by sensor markers. The blades included within this mower are much smaller than those used in a standard mower, which allows for a more speedy and meticulous cutting. After studying the sketch on the touch screen , the control system makes some calculations and then starts the small motors which move the cutters horizontally and vertically within the enclosure discharging the mowed grass at the rear.
The Grass Printer is a boon for advertising agencies at sporting venues. Designed by a team of Prof. Doh Han Young, Jeong Koo Hee, Kim Min Hong, this design concept has also won the Red Dot 2013 award.
Via: Theawesomer