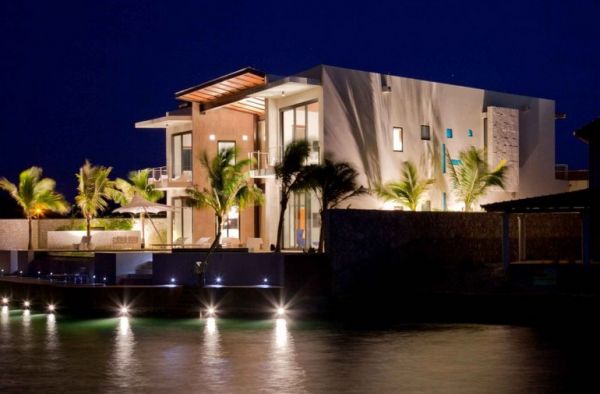 Everyone of us wants our house to be a warm haven where we could throw away our worries and relax with our families and friends. Be it in our kitchen, where we launch our busy days or in our bedroom where we close our eyes to get a peaceful sleep, we want each of the spaces to be decorated in a soothing and classy way that reflects our personal taste and sensibility. When it comes to home décor, lighting is the utmost factor of consideration. With an accurate lighting scheme you can give that perfect glow required and desired by every corner of your home. You can give any particular mood to any space of the entire house by making correct use of lamps, chandeliers, sconces, and of course, natural light. Here we have accumulated some ideas of room by room installation of light that can enhance your interior décor. Take a look.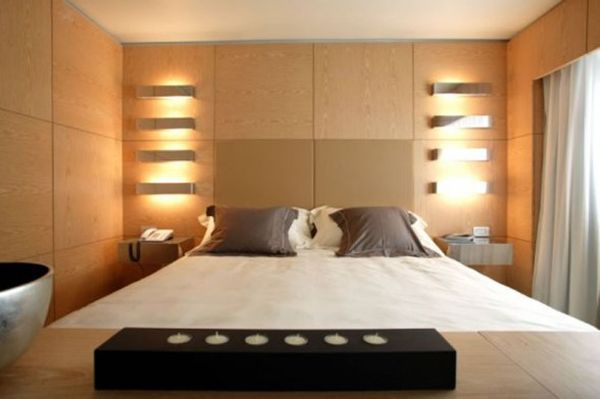 The bedroom is a place where a person can comfortably sleep, watch TV, read, etc. Overall this room is used for relaxation. Therefore the environment required in a bedroom must be calm and peaceful. Soothing glow of lights is perfect to make the ambience more relaxing and so, versatile and popular swing-arm lamps that are available in a number of finishes are a must to make the nighttime reading enjoyable and also leave bedside tables free for books and other things. Furthermore, you can install crystal chandeliers overhead to give a classy touch to your bedroom.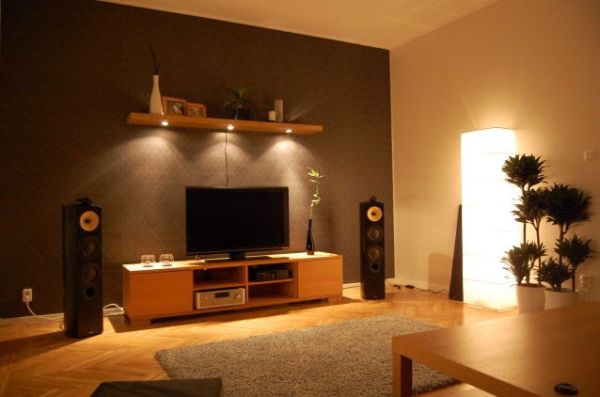 Since a living room of a home has to be lively, therefore the light fixtures installed should flood the room with a cheerful glow. Firstly, try to maximize the entry of natural light in the room by constructing large and wide windows. Use recessed lighting or low voltage chandeliers or pendant lamps as overhead lighting fixtures which will not only brighten the room but also enhance the room's aesthetics. For a small living room, at least four table lamps should be included. You can also make use of sconce lights that look like artwork on your wall or more popular tiny low-voltage halogen uplights.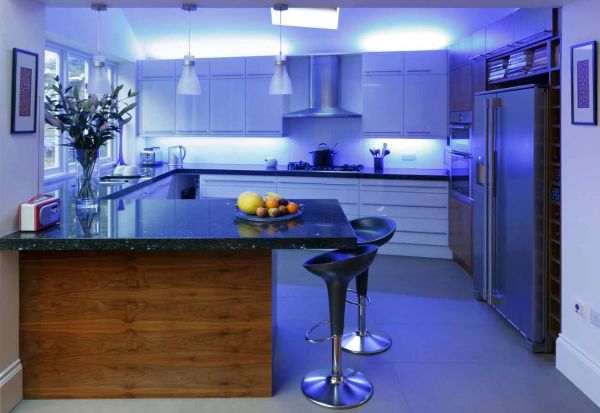 Kitchen of your home requires light even in the smallest of areas.  Therefore, even a good quality ceiling fixture or recessed or track lighting will not always provide a valuable illumination. The wattage of the lighting should vary according to the wall color as well as the counter treatments because of their reflecting values. Make sure to install adequate lighting directly above the range and sink as these are the places where you require enough light to prepare and cook food. To illuminate the workspace below the cabinets, you can also install strip lights.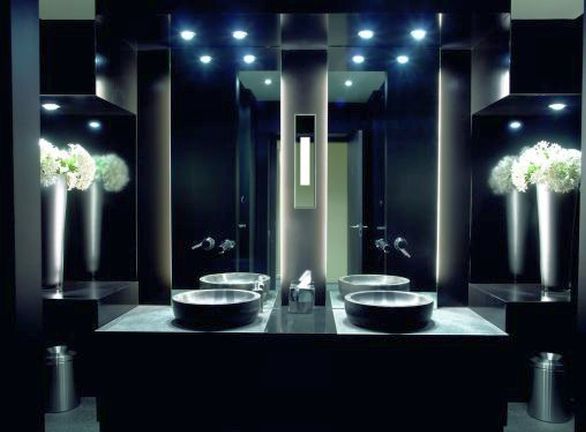 This is the space where we primp and groom and therefore a high voltage light is required especially near the mirror. You can install crystal sconces near an etched mirror over a delicately skirted sink to give a sparkling glow in the bathroom. Install bracketed light fixtures on either side of a medicine cabinet. You can also position a light right on top of the mirror to provide ample brightness. A waterproof fixture in the shower is always helpful to install. You must always include a dimmer to alter the intensity of light according to your requirements.