Sweet memories of Christopher Duff's Abyss dining table are yet to fade, and we have a similar and equally beautiful creation from Eduard Locota called the delMare table. Limited to 35 editions, the table simulates bodies of water and ocean waves to offer glimpses of the sea floor while you sip coffee in your living room.
delMare table is hypnotic and is one of those pieces that mesmerizes people. The table that is unique in shape and elusive in design draws your attention to gaze at it for hours, literally. Staring at the color gradient changing from sharp blue to light green provides insight into the depth of the sea floor. This is where the name 'delMare' originates from. The meaning of delMare is 'from/of the sea.'
Unconventional
The designer believes that the unconventional shape is an understatement. Locota has focused on building interest points from all angles, on all 3 axes. The view from every single side is completely different from the other; including the bottom marble side – that's pretty rare for a table.
Innovative
The unique and innovative engineered three-foot design offers stability, besides the spectacular shape, out of the ordinary, with a very low center of gravity. Every piece is handcrafted from zero with white marble and acrylic glass as the primary materials. If you are curious, you may check the complete fabrication process on Locota's website.
Also Read: 20+ Most Unique River Tables
Why acrylic and not regular glass?
The designer has chosen acrylic glass over regular glass because it possesses properties like less distortion, more impact strength, and higher bending strength. Not just that, it weighs less, which makes it transport-friendly. Cost is the only downside of this material, but then delMare table is not an ordinary piece of furniture.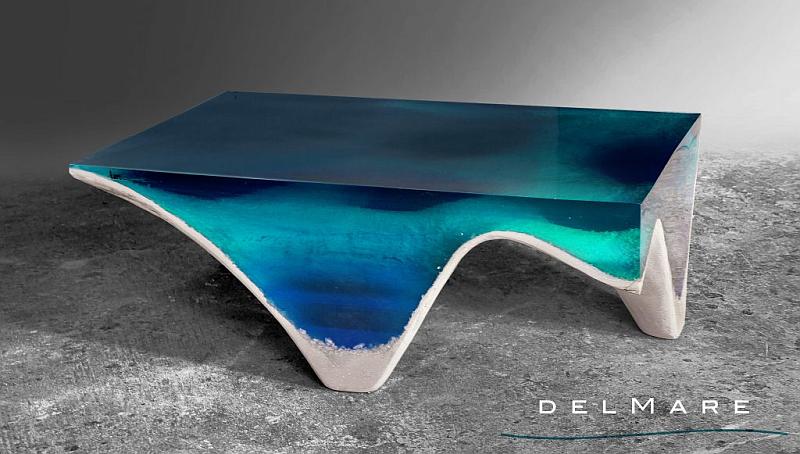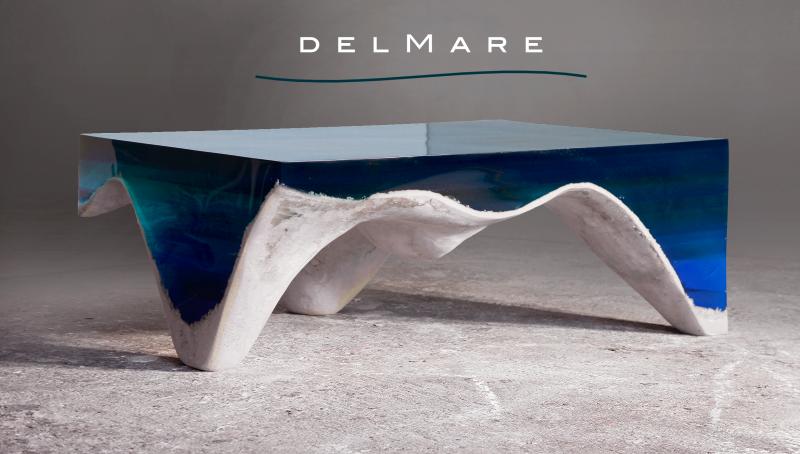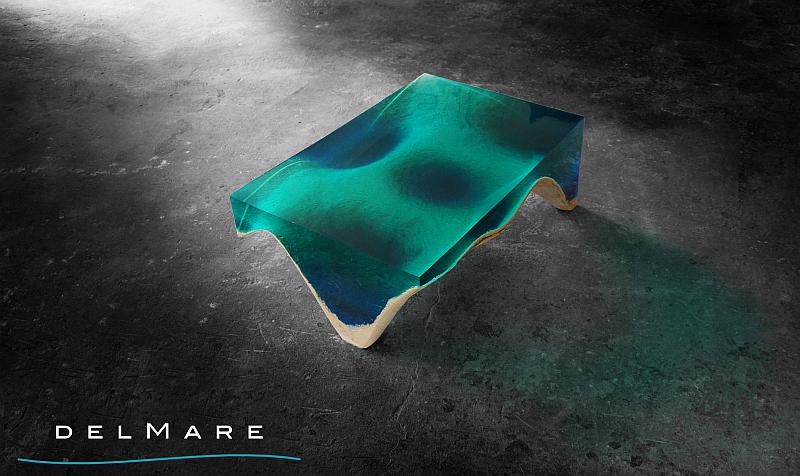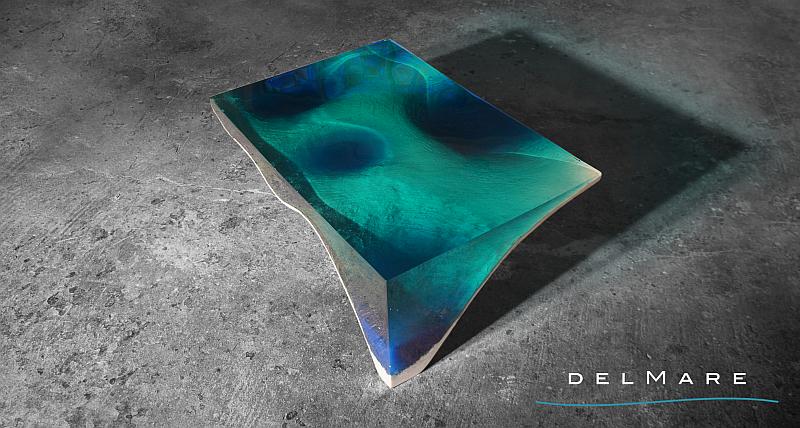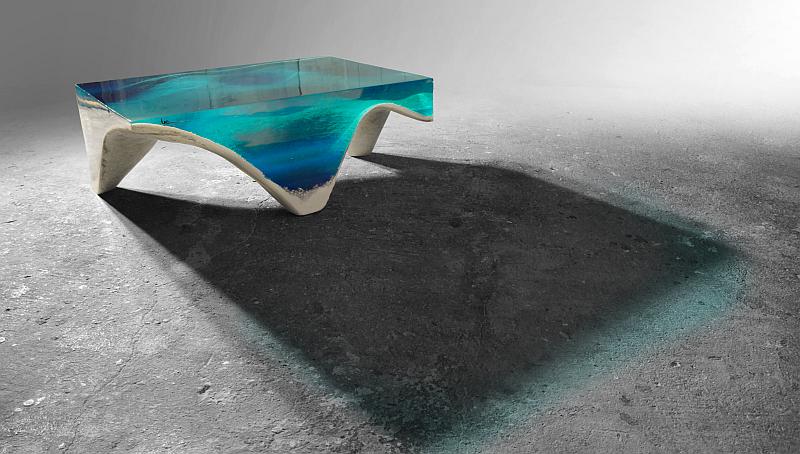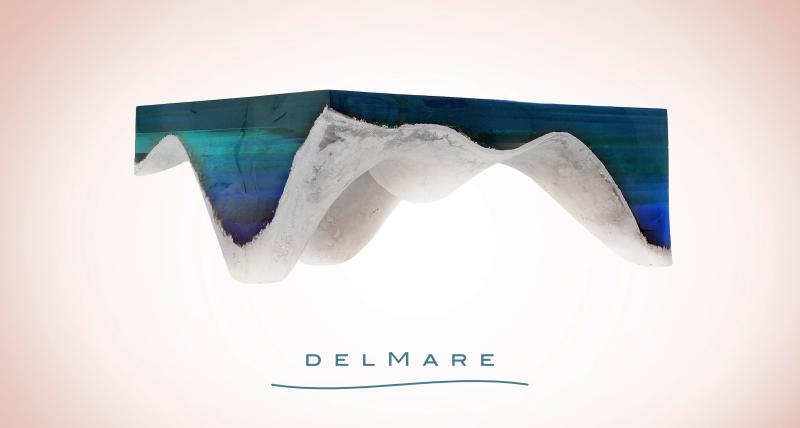 Thanks, Eduard Locota!