Back to The Future inspired builds have been innumerable ever since the sci-fi was first screened, and then followed by its sequels. This one however, really breaks the charts for its sheer cool factor. For the latest episode of Awe me's Super-Fan Builds, Set Masters created a DeLorean Hot Tub Time Machine for super fan Brandon. This is one of the best (if not the best) creations by Super-Fan Builds, and they absolutely nailed it, thanks to Shane Hammond, an expert at Set masters. The creative designer has worked for more than 400 movies and television series like Iron Man and The Prestige.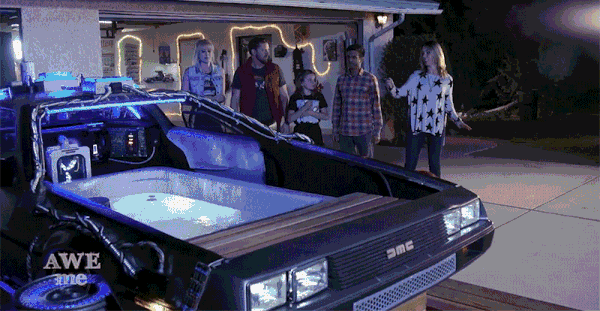 Brandon is one die-hard Back To The Future fan, and that's the reason Super-Fan Builds commissioned Shane to make a super awesome hot tub fitted inside a DeLorean chassis. And it is complete with a Mr. Fusion Home Energy Reactor and electric actuators to lift the car 8-inches off the ground with push of a button. Yes, it is a combination of Back To the Future and Hot Tub Time Machine movie-inspired build.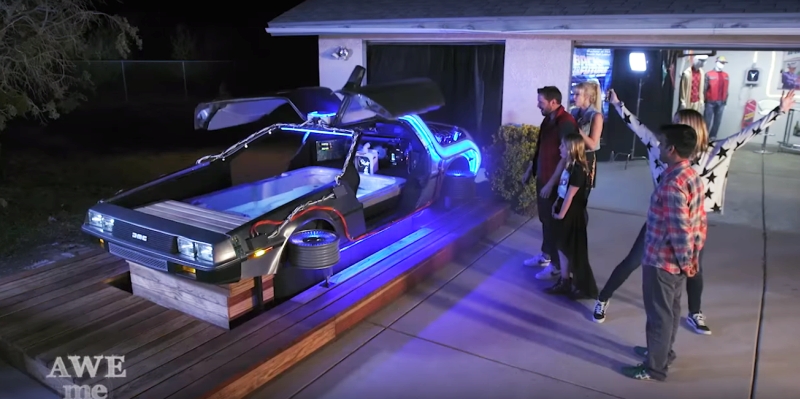 Shane got down to the DMC DeLorean Motor Cars and got a DeLorean underbody, the iconic gull-winged doors and things like panels. Thereafter, he reinforced the body of the car with a stainless steel frame and made space for the wooden hot tub. With the LED lighting and other details reminiscent to the car shown in the movies, Shane finally completed the DeLorean Hot Tub Time Machine.
In the end, Brandon and his family just couldn't believe what Super Fan-Builds got build for them. Just sit back and enjoy, how the thing was built by Shane, Amen!
Via: Gizmodo