Vance Miller-Bickenell, a woodworker from Denver, Colorado, makes one-of-a-kind rocking chairs out of tree branches found in forests. For the past 20 years, he has been traveling around the country to connect with nature and bring a piece of nature into homes. Using fallen branches found in the woods, he builds exquisite and comfortable rocking chairs, which would add a natural touch to any home interior.
Recently, he finished his 26th handmade chair that brought him to New Mexico. This time Miller-Bickenell spent two weeks camping in the Santa Fe National Forest, just outside of Tererro. To make another elegant piece of furniture, he spent several hours every morning searching for small pieces of scrub oak branches. After collecting all the pieces, his next step was to assemble the tree branches to form a masterpiece.
Technique
For each handmade chair, Miller-Bickenell uses a special technique called 'finger splicing.' This technique allows him to connect the tree branches in form of a furniture. Around 21 branches were used to create the latest handmade rocking chair.
Also Read: 200+ Best Chair Design Ideas for Home
Every time he builds a chair, he feels a unique connection with the earth. So, he tries to keep his work-of-art as natural as possible. He has not just assembled several tree branches to make a chair, but also sanded it to smooth out the joints and further give it perfect finishing. The last step is to add leather upholstery to the chair for extra comfort.
Once the new rocking chair is finished, he will start contacting a few interior designers and artists to sell his incredible piece of art. He hopes to sell this latest rocking chair for US$6,500. Next, he wants to go to the South to work with Dogwood trees, but his big dream is to go to Japan and create a furniture piece using local tree branches.
Check out the video to know about his work and also see the images after the jump to see all the incredible rocking chairs he has made so far. To know more about his each creation, visit the official website.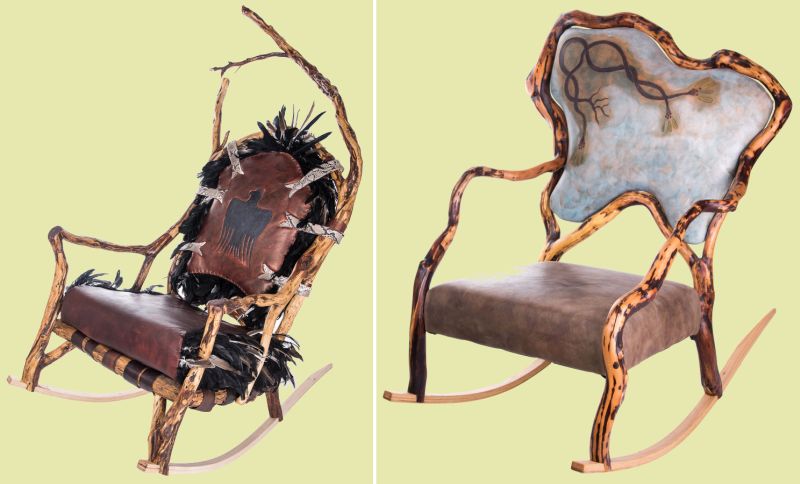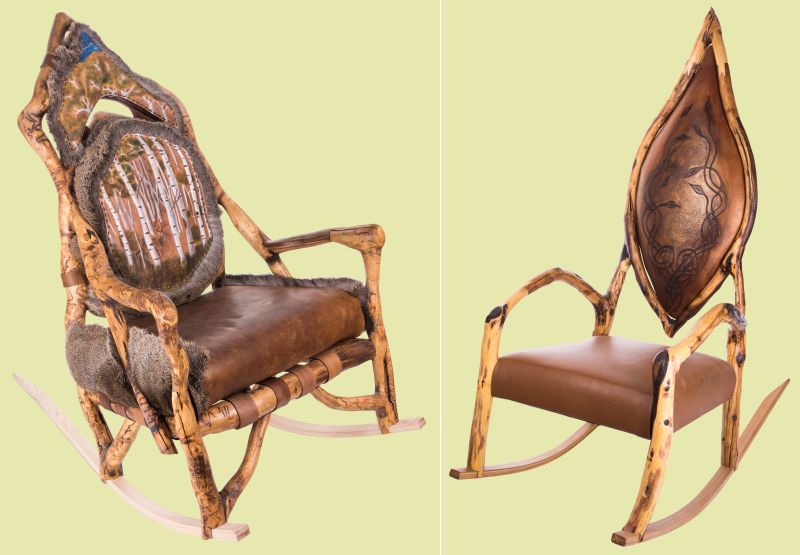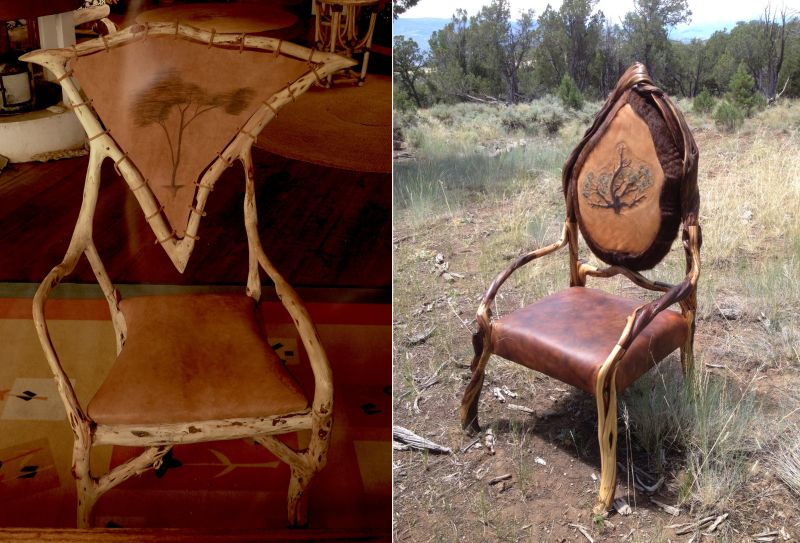 Via: KRQE