If you are angry and pissed at Young Boys defeating Manchester United in the UEFA Champions League group stage, we have got you covered with a Foosball table to release your frustration. Stylish and snazzy would be an under-expression to describe the Derby Di Milano Foosball Table, designed by the creative team of Impatia.
This particular luxury design company specializes in making bespoke indoor sports tables. Gregg Brodarick and Lucia Guazzi wanted to pay homage to the city of Milan and designed this beauty that will intrigue you at the very sight of it. Celebrating the game of Foosball, the design company launched its series of derby collections starring a Foosball Table which was unveiled in the recently held Salone del Mobile 2021.
Milan houses two sporting giants AC Milan and Inter Milan and is also reckoned for its design studio. Taking the 'T' and adding the 'S' and blending them together is what gives rise to Foosball. The Derby Di Milano is a blend of chic and on-fleek designs. The foosball table features a crystalline glass playing surface with sublime metal detailing. The crystal field is poised on a solid oak wood structure made up of premium materials. The modern geometric rods also comprise solid wood handles.
Also Read: OnPlayOff Wooden Office Desk Mutates Into a Ping Pong Table
Moreover, the indoor table by Impatia also features an anodized aluminum build. The goalpost is also crystalline in nature but coated with quality leather material to give it a solid touch.
The Derby Di Milano table wood comes in three versions: Natural, Brown, and Dark gray, while the Glass Playing Surface is either transparent or smoked. The table measures around 33.78 inches long and has a width of 34.85 inches a depth of 60.32 inches. The shipping of Derby di Milano will commence from January 2022.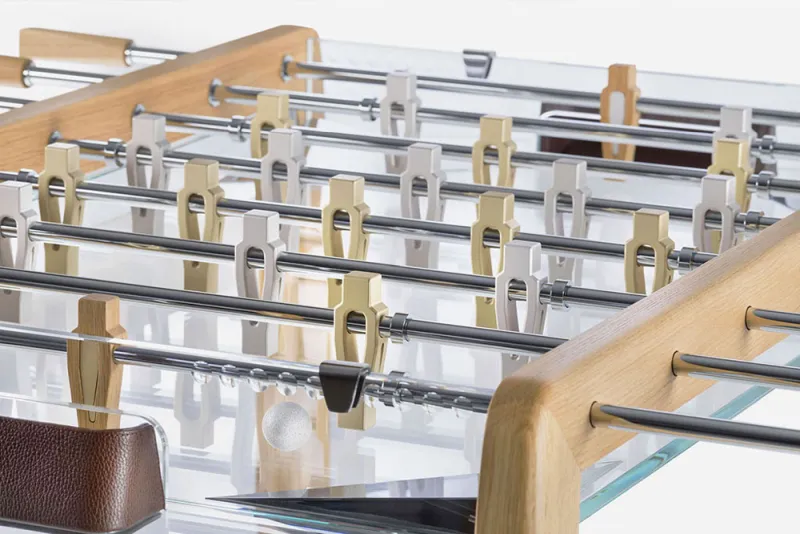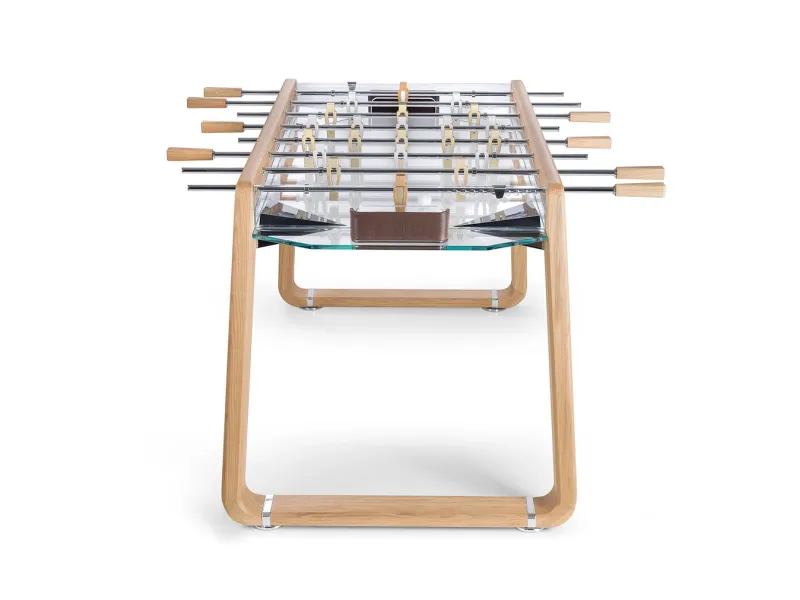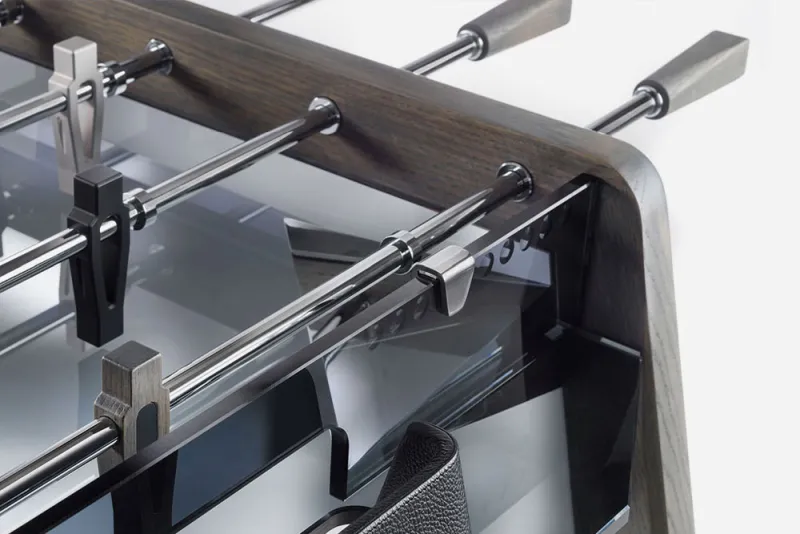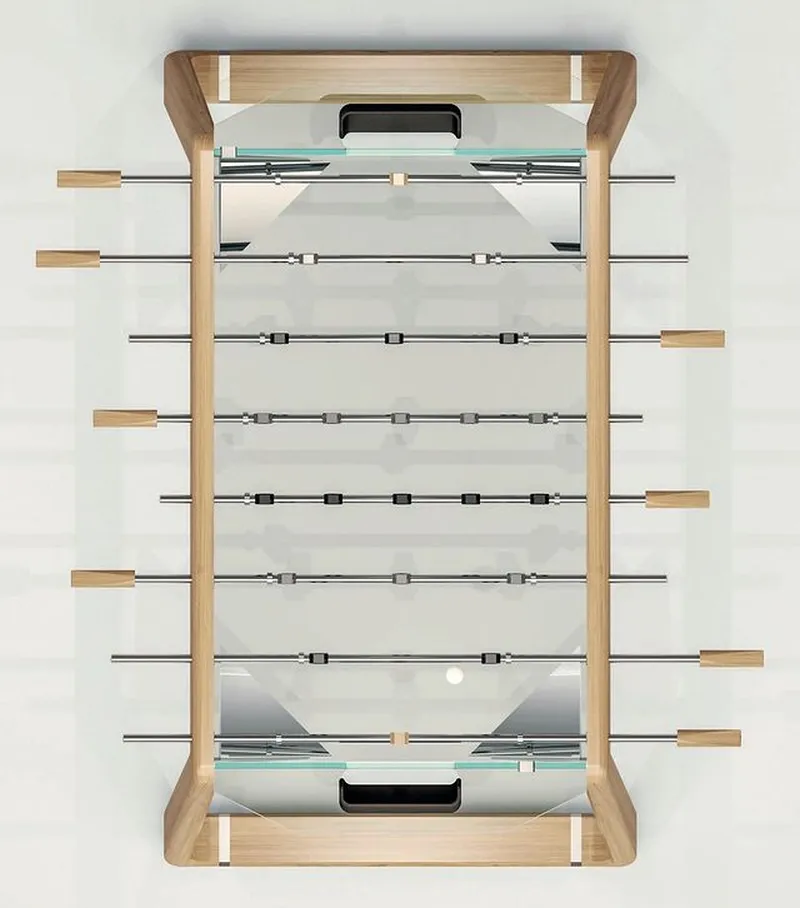 Via: Gessato