Wendell Burnette Architects have designed an outstanding Desert Courtyard House in Scottsdale, Arizona. The house is located on a small peninsula enclosing beautiful mountain vista. It is shaped around a central courtyard and designed to naturally blend with its surrounding environment. The house offers magnificent views of neighboring granite outcroppings and towering Saguaro cacti; altogether the outside scenery looks more mesmerizing during sunset.
The layout of the home is constructed from excavated soil and cement, which is one of the oldest methods of construction- also known as rammed earth. These rammed earth walls act as thermal mass to help in stabilizing the home's temperature, despite any climatic conditions. Meanwhile, the roof is clad in weathered steel to match up with the surroundings without intruding views when seen from above.
There are floor-to-ceiling glass windows that cleverly blur the separation between indoor and outdoor. These transparent glass walls provide ventilation, light, privacy and serenity to the inhabitants. Interior is fully furnished with all luxury amenities to maintain high levels of comfort within its earthy walls. Architects have undoubtedly created a wonderful residence that preserves geological time of this spectacular place. Have a look at the images given below to find out more about the house and its design.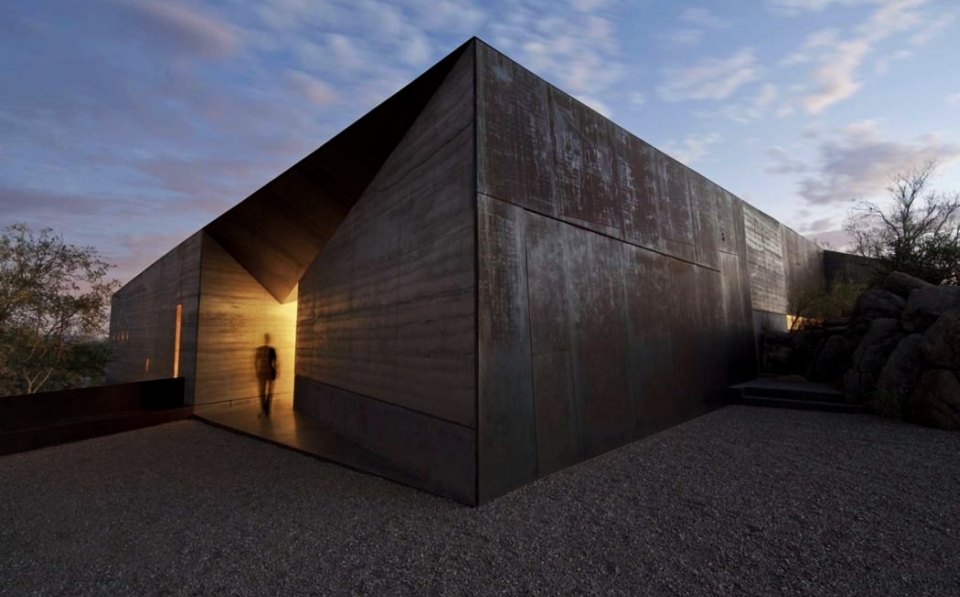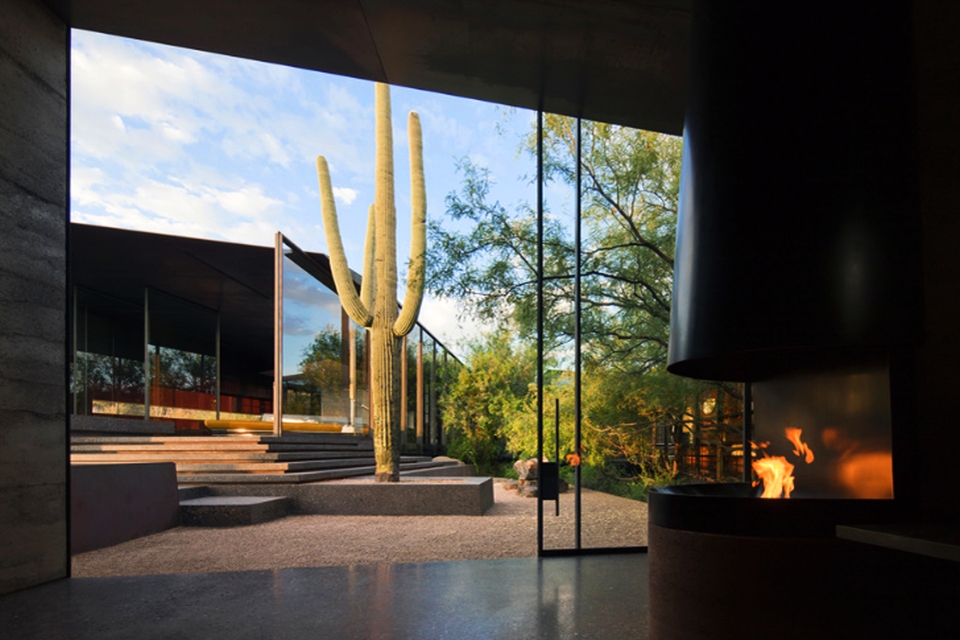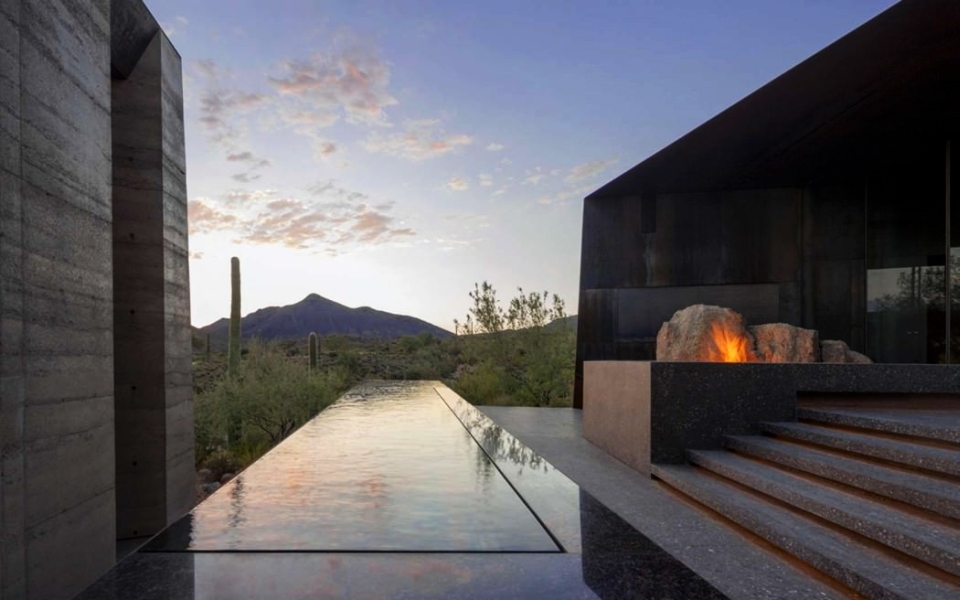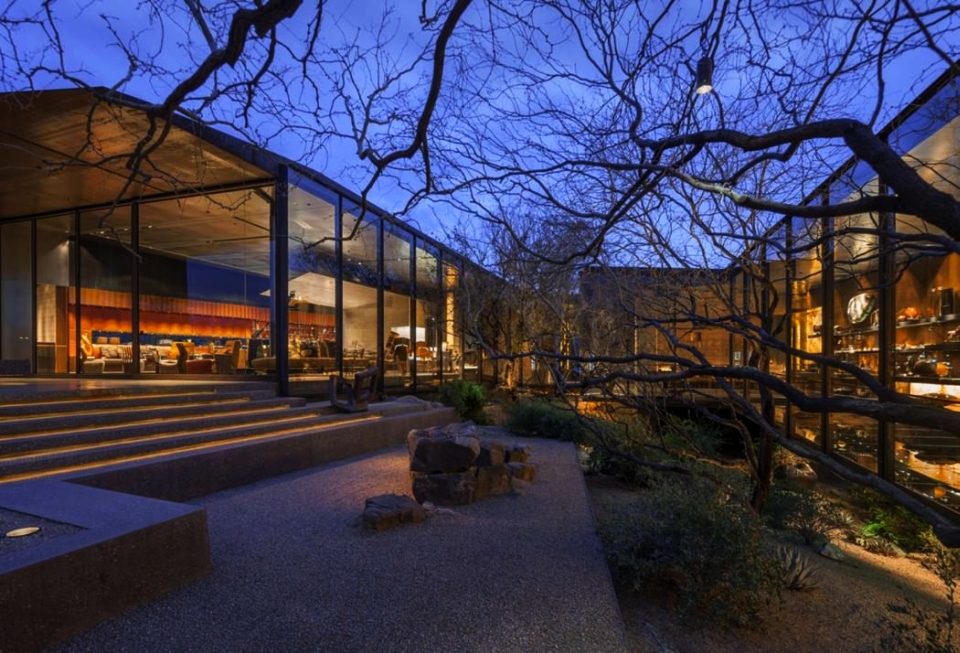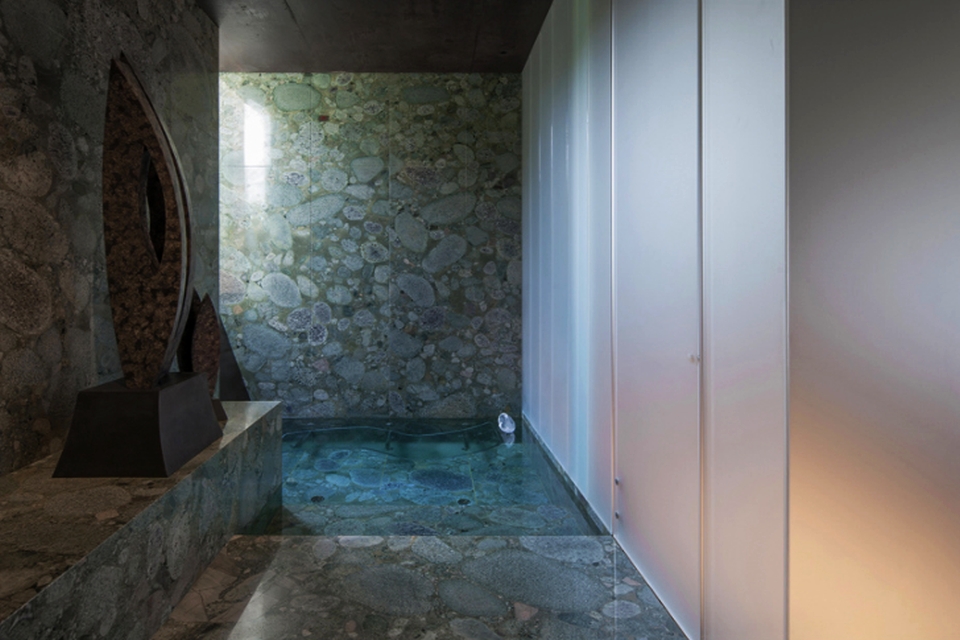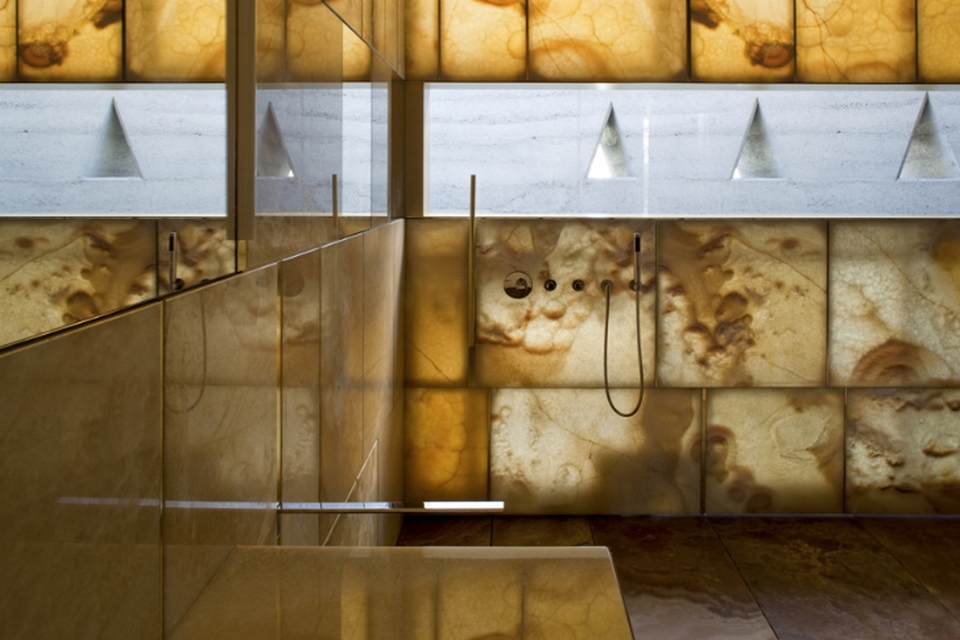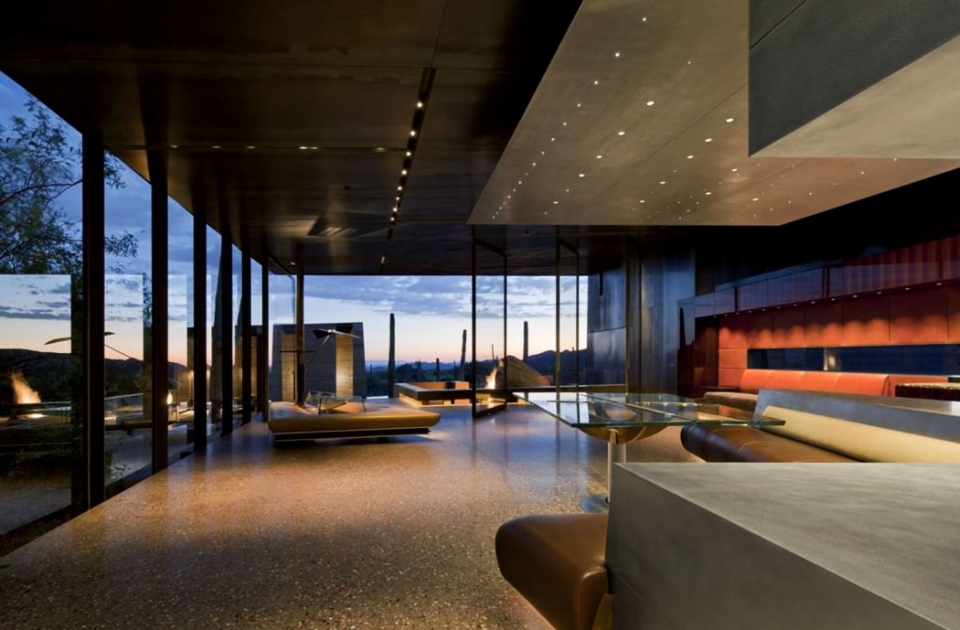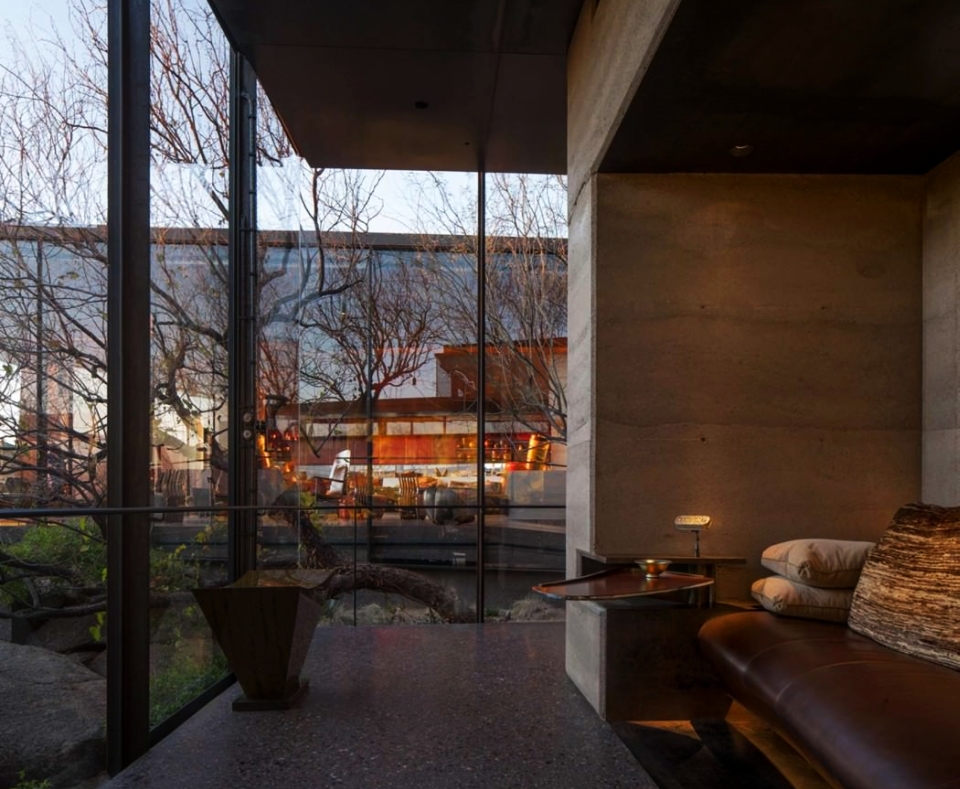 Via: Freshome