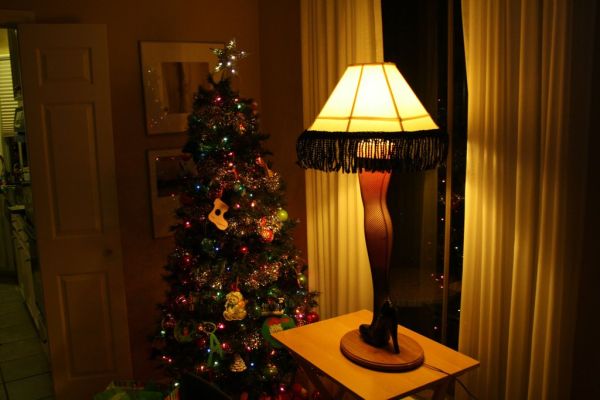 Brimming with the innovative spirit of Christmas, and yet sitting idly by your fireplace? Well, take some inspiration from the Mannequin Leg, a fully DIY lighting project undertaken by Imgur user Galactica216. As the name quite unpretentiously suggests, the centerpiece of this lighting fixture is a store bought freestanding mannequin leg. It was then modified, rigged and finished to ultimately give shape to the 'shapely' conception.
The three main components used for the DIY design was the aforementioned $25 mannequin leg, along with a $5 lamp shade with separate fringes (for $20) and a black heel shoe fixed to the bottom wooden base for $35. These three elements were brought together as a singular conception, with the help of a myriad of other items. These included two JB Weld kits, glossy black spray paint, a Rotozip for cutting holes, a whole lot of wiring, metal brackets, glues and to top them off: of course, a sexy fishnet stocking.
The resultant form was then tested for both the lighting effect and adequate support. In this regard, the supporting was improved by means of a variety of adhesives including hot glue, Gorilla glue and caulk adhesive. Finally, the concluding accomplishment was a full fledged Mannequin Leg Lamp, with a total cost of around $100. Our enterprising designer even made a parting comment about its market value being set at around $150 to $200. And, thus a good fortune was actually saved by going the DIY way.
Via: Imgur