Sometimes a simple and innocent question can act as a first step in creating something special. This is what happened with designer Xavier Degueldre that led to the creation of KART concept. One day the designer was asked a very basic question by his son that what happens to the old supermarket trolleys after their death. This provided Xavier with an opportunity to combine his lifelong passion, his sensitivity towards the world around him and his concerns for the planet, along with offering his son the answer to his question.
After a year of study and testing of numerous prototypes, the designer created KART, a collection of chairs and original seats made by recycling unused and discarded carts. Xavier breathes new life to an impersonal object of consumption and transformed it to a design object which is both desirable and sustainable.
The unique KART collection by Xavier Degueldre was a major hit during the Maison & Object show last season. Besides making his contribution to the environment, Xavier donates a portion from sales to ASMAE – Association Soeur Emmanuelle, a NGO working to support the development of the poorest children to become independent adults.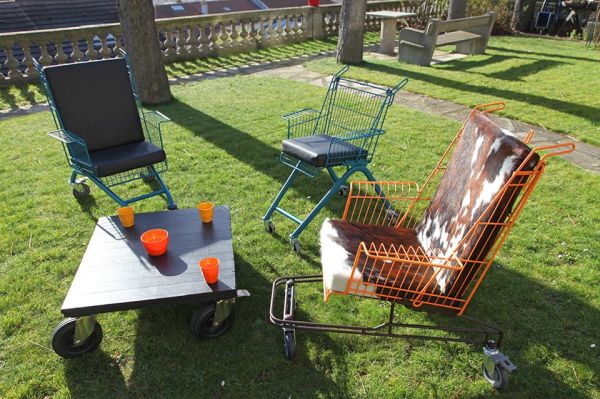 Via: Journal-du-design