Earlier we introduced you to a few limited-edition coffee tables made from real car parts that give interior of your home an automotive touch. Today, we are going to talk about another one-of-a-kind furniture collection, but this time it's not just about a coffee table but also a sofa, both made using parts of an old beige colored VW Beetle.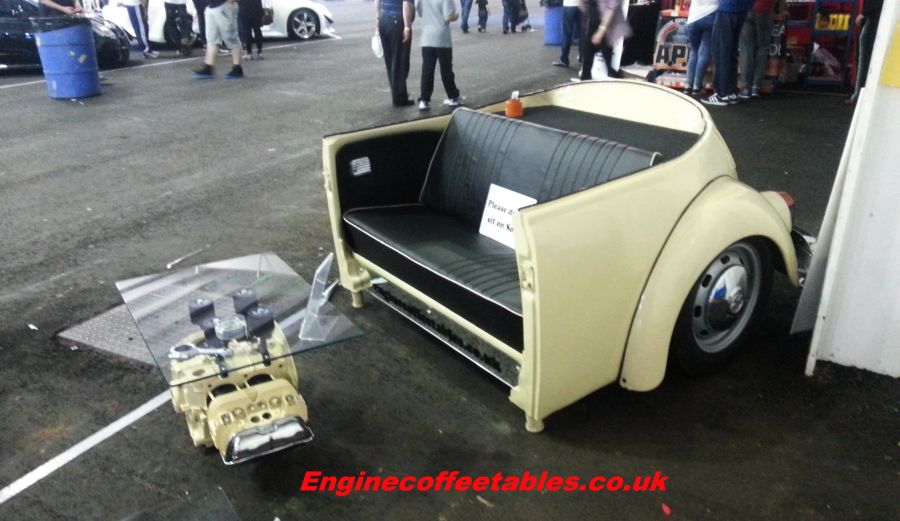 The sofa comprises of the car's trunk, back wheels and entire back seat, all together to form a comfortable seating area, which can easily accommodate three persons. Two small cylindrical supports are attached at base of the sofa to prevent unnecessary movement because of wheels.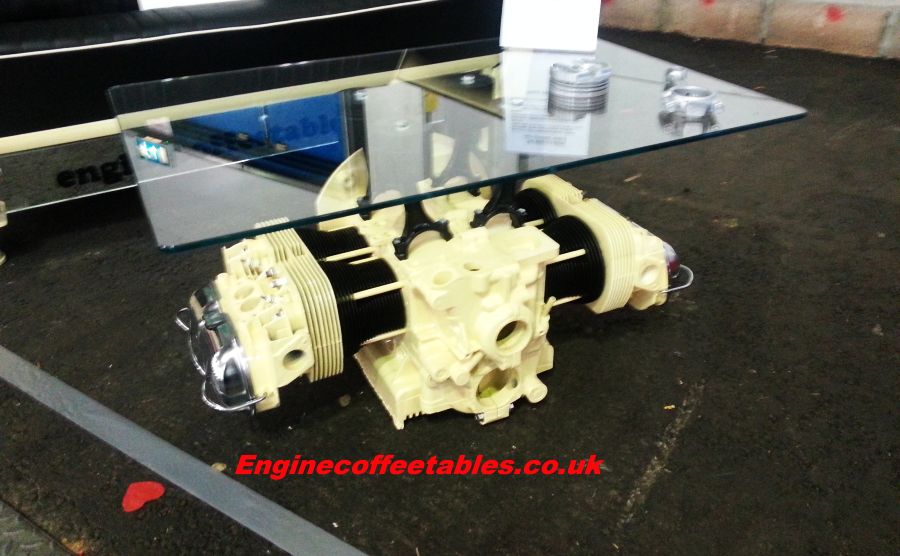 And the coffee table (picture above) comes with a glass tabletop firmly bolted onto four black columns in middle of the engine. The engine is also painted in beige to match it with sofa color, thus making it a complete set for sitting in your living room.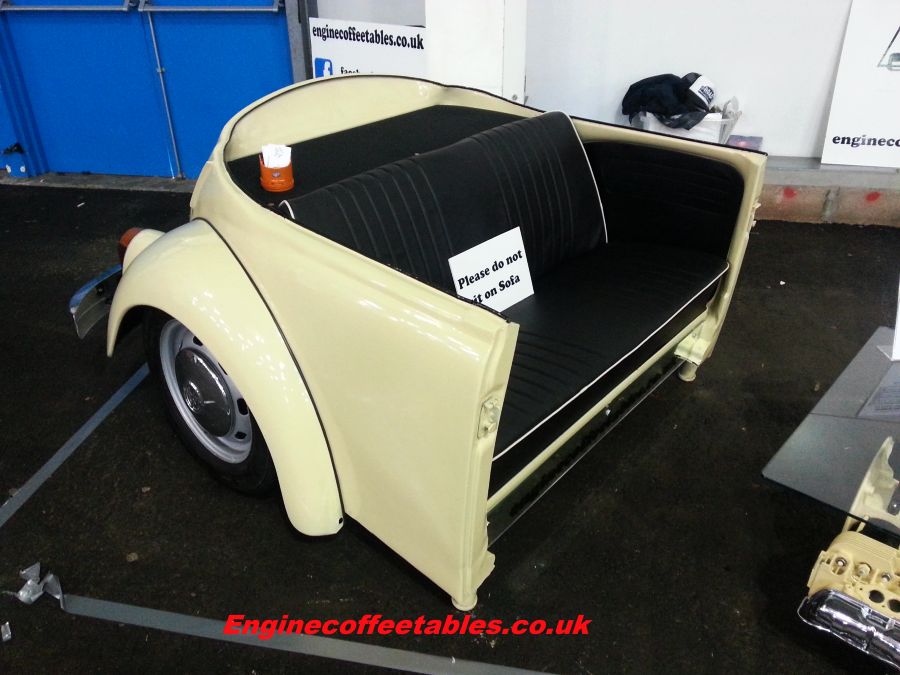 The manufacturer is selling the set of sofa and coffee table for £3,500 (approx. US $5972) on eBay. Unique design of this VW Beetle sofa and table is created especially for gearheads who love collecting décor objects made using recycled automotive parts.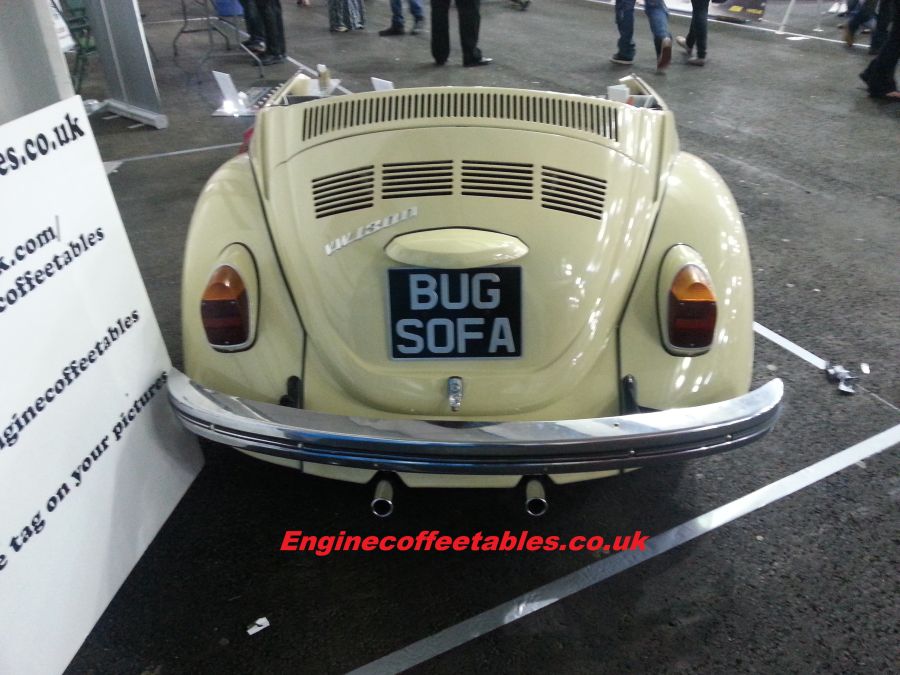 Image credit: EngineCoffeeTables