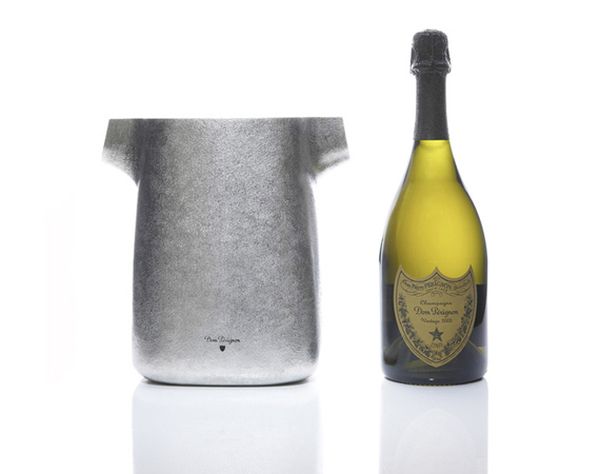 Wine aficionados will know a thing or two about the exalted vintage brand of Dom Pérignon champagne, named after the 17th century monk who was a key figure in development of champagne ingredients. And since New Year's Eve is right around the corner, party hoppers and cultivated revelers might yet get a glance of this elegantly bottled liquor being served in high class clubs and joints. Of course, along with the bottle they might also have a gander at the exquisite Kyoto champagne cooler, which is directly inspired by the sophisticated essence of Dom Pérignon.
This cooler is the posh product of the collaborative effort between Australian designer Marc Newson and Seikado, a famous metal shop based in Kyoto since the early 19th century. Visually, the design emanates a sort of intentional austerity (seen from the unpolished facade) that gracefully merges with the refinement of the whole champagne scope. Perhaps this visual quotient has something to do with the traditional techniques of the 19th century that were applied in this case for the construction of the Kyoto cooler.
Coming to the structural part, the symmetrically shaped cooler is crafted from pewter, a metallic alloy of tin and other elements like copper, traditionally used in old churches for embellishments. Finally, the item also has two spout like components emerging from each side of its slightly bulbous, cylindrical form. According to the designers, these spouts are to be used as handles for carrying the bottle, as it remains chilled cozily in a bed of ice and water within the cooler.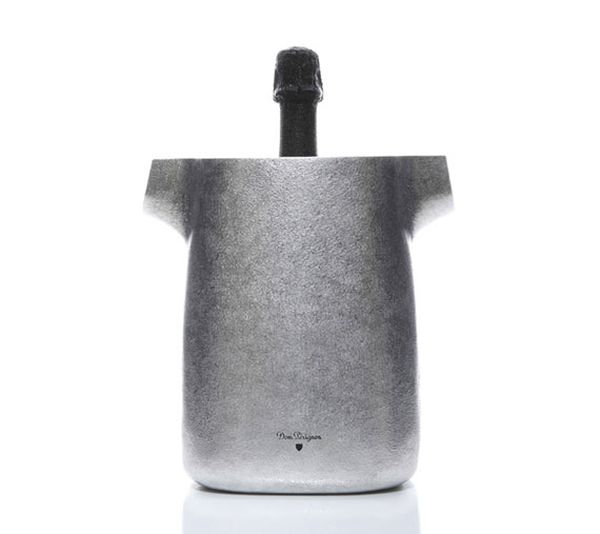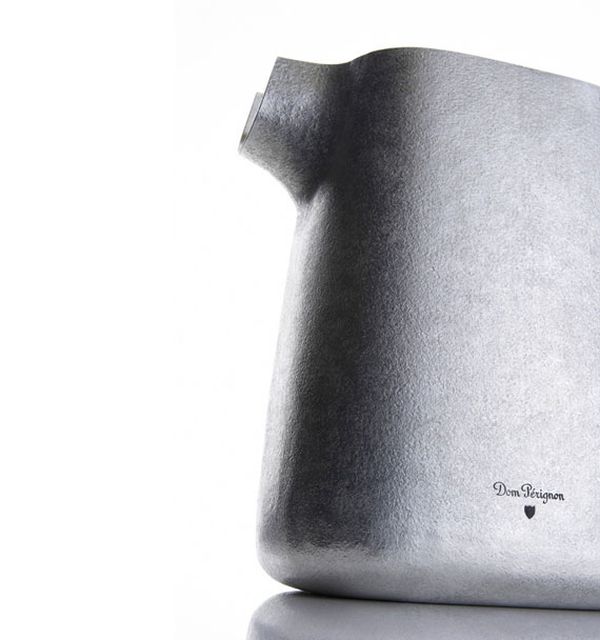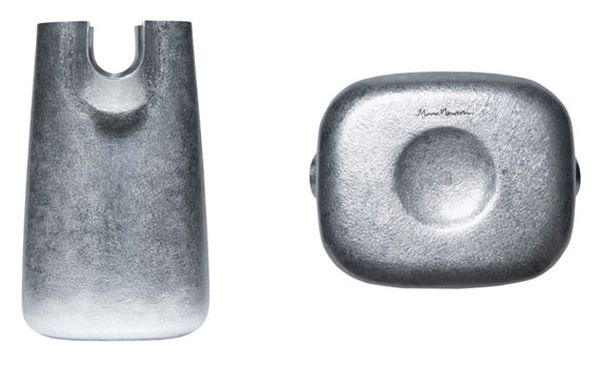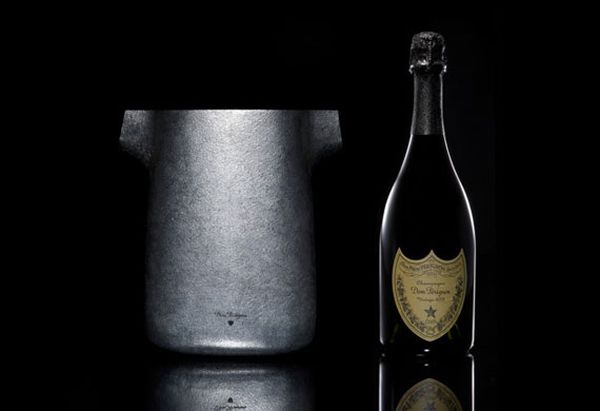 Via: Marc-Newson