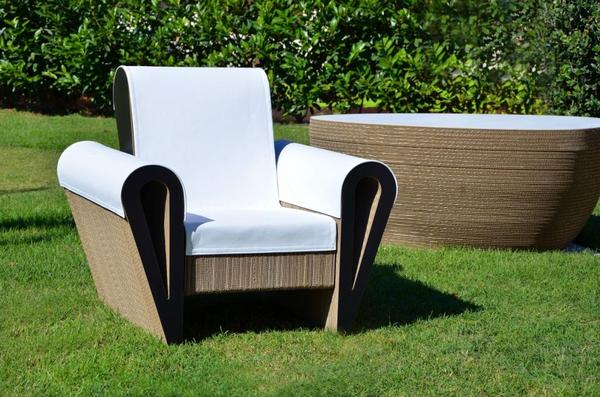 If there is one set of designs galore in the recyclable furniture field, it would certainly be the myriad of cardboard conceptions. However, when practicality knocks at the door, cardboard materials are hardy and lightweight, but they cannot provide that much needed ergonomic balance all by themselves. On the other hand, these unique and rare qualities of durability and ease of use shouldn't go to waste. And, hence as a righteous solution, P-One in collaboration with Pamio Design has created a new eco-furniture collection made from cardboard frameworks, and then strengthened with other exclusive materials like fabric, metal, and Corian.
This new collection consists of all the regular furniture items like chairs, bookcases, tables, and lamps. Form-wise, their cardboard credentials are quite evident from the unfinished cardboard facades, especially at the bottom sections (as seen from the above image).
Now coming to the design language, according to Roberto Pamio (founder of the Pamio Design Studio), cardboard is a 'poor material, which is simple yet extremely fascinating'. In this regard, its greatest strengths were used in conjunction with other items to create sturdy furniture items. For example, the chair utilizes a special fabric of cotton that covers its bare framework. Other items like the tables have their external facades draped in metal and Corian (a solid surface material made from acrylic polymer and alumina trihydrate).
Finally, the lamps available in two different color schemes, are finished with a modified cardboard skin. This ingenious technique creates a play of ambiance where the lamp's soft diffused light fuses with the linearity of the cardboard edges.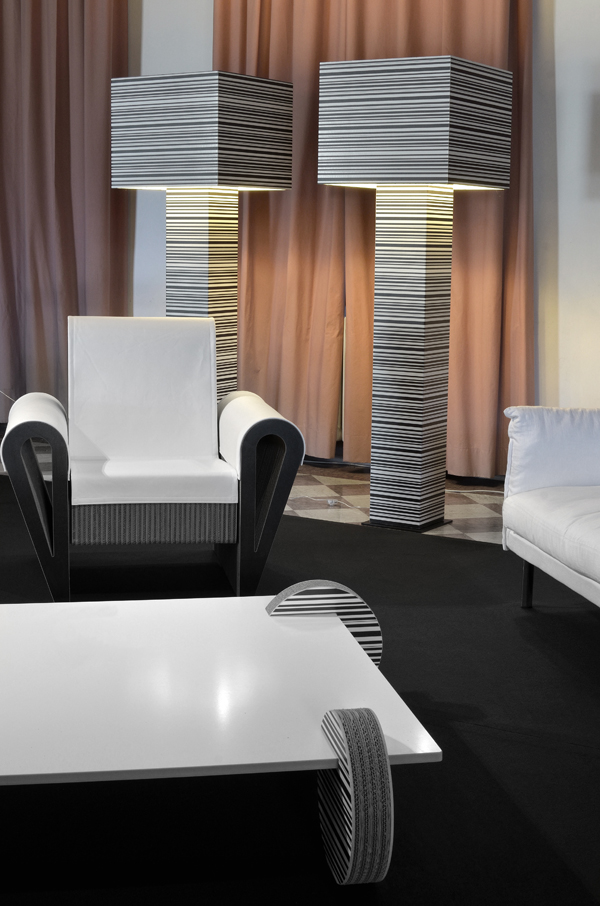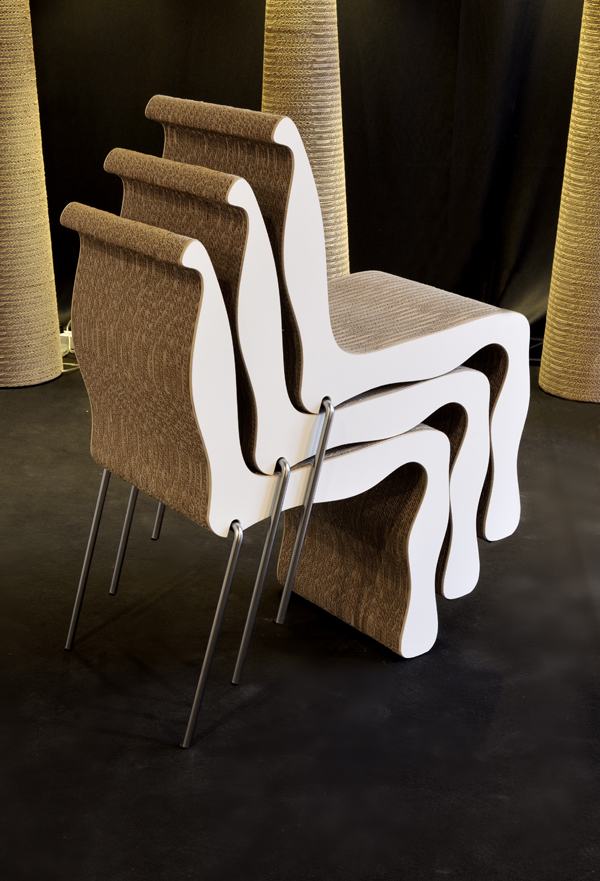 Via: DesignAndStyle